---

To help you better research, manage and understand your investments. Open a Free Research Account
Free ASX Live data
Free ASX watchlists and alerts
Free daily market and finance news
Free investment technical articles
Free Managed Funds comparison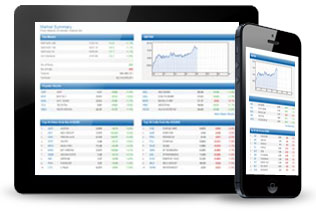 Search for an Adviser
When all the investment jargon gets too confusing, there's always someone you can talk to for advice.
Enter your postcode to find the nearest financial adviser Australia-wide.
What our Clients are Saying
Super Accelerator is wonderful. It enables me to achieve most of the benefits of an SMSF without any of the hassle. It's very flexible and I make the decisions about what to invest in... I'm delighted with the product.

netwealth has transformed our business, driven efficiency and increased client satisfaction significantly. netwealth has enabled us to deliver a higher quality service and better outcomes for our clients.

Two years ago we sought out a non-bank aligned platform and netwealth was our first port of call. The ongoing service and communication is as good as it gets and the partnership has been a great success!