Overview
Enjoy our large range of investment options and fee saving initiatives
A next gen superfund that provides you with access to a full range of superannuation and investment options, competitive pricing and fee-saving opportunities.

Range of investment options
Access ASX and overseas listed securities, 400+ managed funds, Managed Account models, term deposits and cash.

Online portfolio management
Track and oversee all your super and investment accounts via one centralised online portal.

Clear and simple fees
Take advantage of flexible and competitive pricing, capped administration fees and ability to fee link family accounts for further discounts.

Group and retail insurance options
Competitive insurance premiums and cover for Death, Total & Permanent Disability and Income Protection with our group or retail LifeWRAP insurance.
Investment options
One platform, multiple superannuation and investment options
Super Accelerator Plus offers an extensive range of investment opportunities both within Australia and overseas.
ASX listed securities
ASX listed securities
Invest online in ASX listed securities - including all company shares, ETFs, AREITs, LICs, income securities and certain warrants, options and IPOs.
Learn more
International securities
International securities
Invest online in companies such as Nike, Nestle, Apple and many more. Choose from a range of securities listed on multiple international exchanges, including NYSE, NASDAQ and the LSE.
Learn more
Managed Account models
Managed Account models
Invest online in professionally managed multi- sector, diversified and international investment portfolios. Access all the benefits of managed accounts with these models.
Learn more
Wholesale managed funds
Wholesale managed funds
Choose from over 300 managed funds in multiple investment categories, asset classes and managers, many at wholesale prices. Select from a range of passive or index and active managers.
Learn more
Term deposits
Term deposits
Choose term deposits of differing maturity lengths from a range of leading Australian banks.
Learn more
Investor rewards
Investor rewards
Receive an investor reward of 0.10% per year of the value of the money held in funds on the Investor Rewards Menu. Currently the Menu has over 45 managed funds from 25+ managers.
Online tools
Manage your super your way
Change the way you look at your wealth with our online platform. With access to your financial portfolio anywhere, you can control your super your way.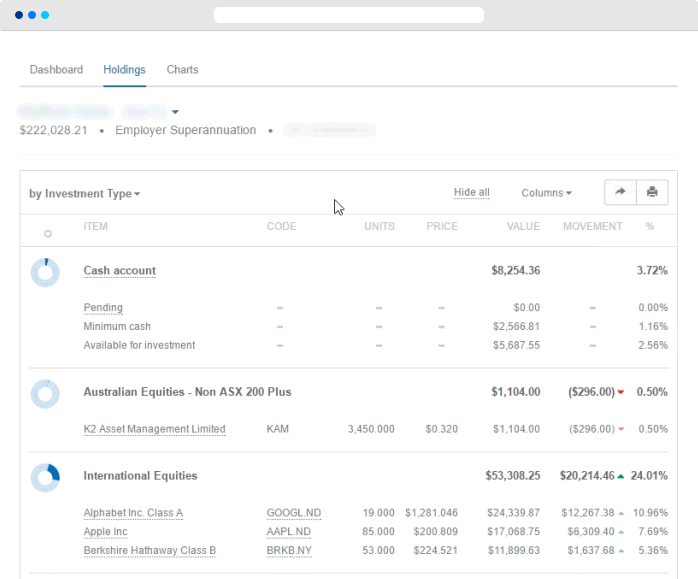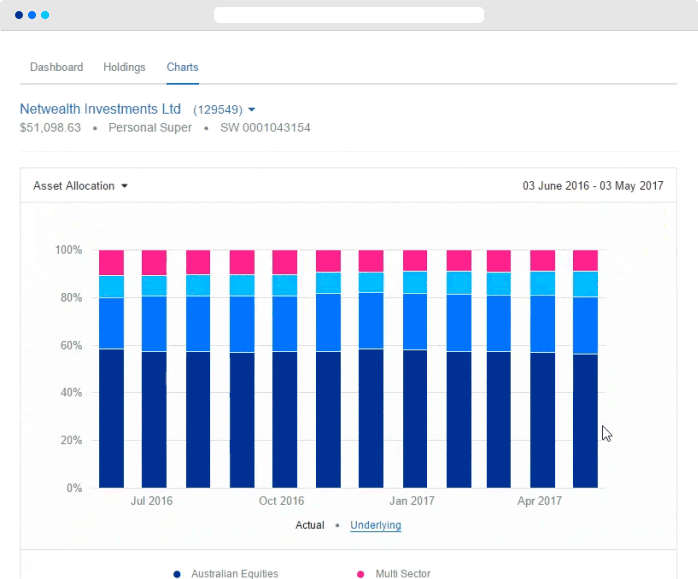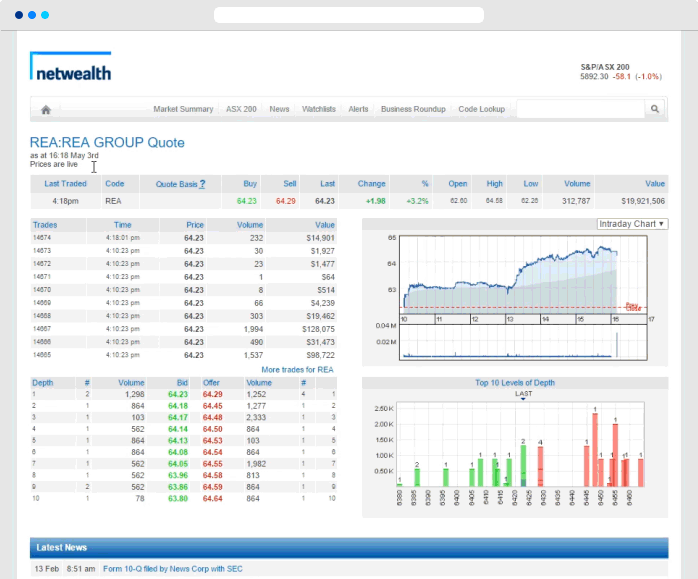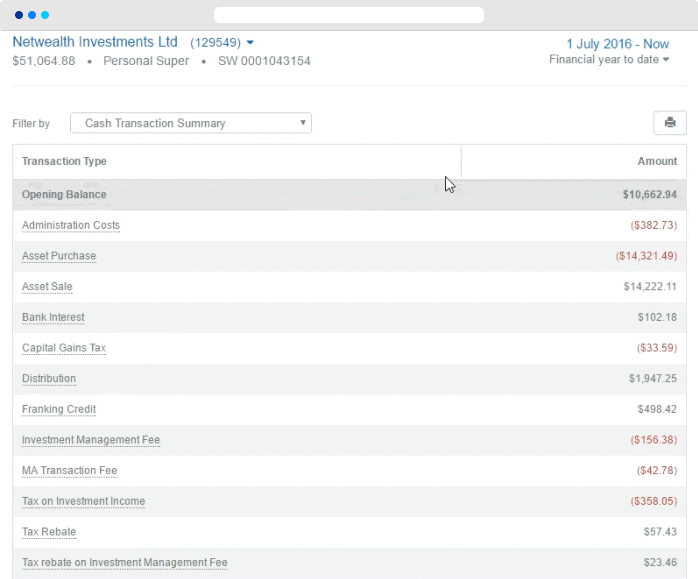 Portfolio management tools
Buy, sell and track your investments and manage your super in one central, online place. Manage your savings, deposits and/or super contributions, set up an income and/or pension plan, get notified of important account activities and use more sophisticated features like dollar cost averaging and reinvestment plans.
Performance reports
Monitor the performance of your portfolio, view your asset allocation and get visibility over many other aspects of your account via our comprehensive suite of portfolio reports.
Investment research tools
Access a library of resources from our partners to help you better research, manage and understand your investments. These resources include a daily finance and economic email, access to ASX data, charting and watchlists and research from on over 400 managed funds.
Cash transaction listing
Drill down and view the details of every transaction that impacts your cash account in seconds. Immediately see dividends and other income, fees, taxes, contributions, and other flows in and out of your account.
Life-stage-options
Account options to suit any stage of your life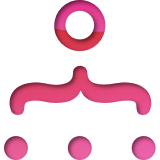 Regardless of where you are in your wealth journey, you can take advantage of the range of life-stage options in Super Accelerator Plus.
Personal Super
Personal Super
If you are still working, our Personal Super account can receive contributions made by your employer, any other eligible contributions and rollovers from other funds.
Transition to Retirement Income Stream
Transition to Retirement Income Stream
If you have reached your 'preservation age', i.e. the age you can access your super, you can start a Transition to Retirement (TTR) Income Stream. Supplement your income while still working.
Standard Income Stream
Standard Income Stream
If you are in or near retirement, our Standard Income Stream account provides a tax-advantaged solution for generating a regular income from your superannuation.
Term Allocation Pension (TAP)
Term Allocation Pension (TAP)
If you are retired, you may be able to rollover the full proceeds of another term allocated pension (if you already have one). A TAP provides regular pension payments for an agreed term and may also offer favourable Centrelink treatment and tax concessions*.
Open an account*
Getting started is easy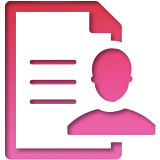 Open your account
Complete the online application with your relevant details and select an accumulation or pension account. It will take about 10 minutes.

Consolidate your super
You can transfer some or all monies from any existing super account. You may choose to do this during the application process or online once your account has been set up.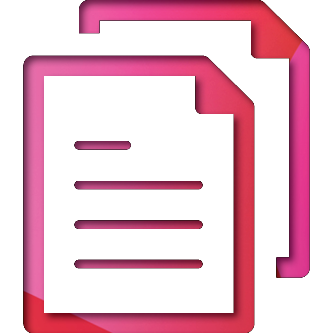 Update your employer
If you would like, you can ask your employer to pay your employee super contributions into your Netwealth account.

Start Investing
Once you have cash in your Netwealth account you can make your first investments in your super portfolio.
* The information provided here is general information on how to open a Netwealth account, it does not consider whether the product or service meets your individual objectives, financial situation or needs.  It assumes you have read the Product Disclosure Statement and it is recommended that you consider consulting a financial adviser before making any investment decision.
Fees
Competitive and clear fees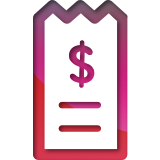 Flexible and competitive pricing, capped administration fees and the option to link family accounts.
Resources
More information
Want more information on Super Accelerator Plus? Our resources section has a wide selection of information that will assist you in understanding our products and services. You should read the disclosure documents before deciding to invest.
Super Accelerator disclosure documents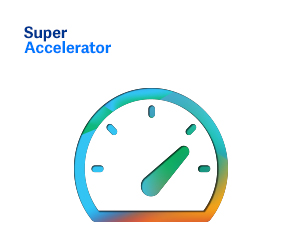 Wondering what to do next?
Not the right solution for you?
Are you looking for something more cost-effective? Or something that gives you more control via an SMSF? If so, check out the solutions below.
Super Accelerator Core
Super Accelerator Core
A cost-effective and easy way to manage your super which gives you the option to invest in term deposits, the Netwealth Global Specialist Series (GSS) and cash, while providing you with online tools to manage your portfolio.
Learn more
SMSF Solutions
SMSF Solutions
Netwealth Self Super combines our award-winning online SMSF investment platform*, Wealth Accelerator with cost-effective SMSF administration services to give you a convenient and efficient all-in-one SMSF solution.
Learn more
Still not sure?
Still not sure?
If you are still not sure, compare the different super solutions available from Netwealth.
Compare the options