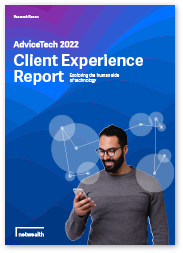 AdviceTech 
AdviceTech and the client experience
In this report we unpack eight important technology trends that matter to clients. You will understand the role of hybrid client communications, the shift to self-service digital tools, how to unlock opportunities with data, and discover the importance of data visualisation in client education.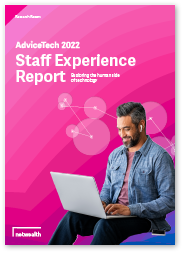 AdviceTech 
AdviceTech and the staff experience
This report examines how technology is linked to staff satisfaction and ultimately client satisfaction. You will learn what you can do to maximise staff engagement and satisfaction in a hybrid working environment, and the support, training and infrastructure required to properly support your staff.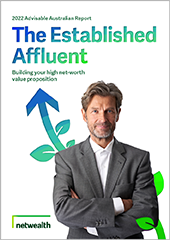 Advisable Australian
The Established Affluent: Building your high-net-worth value proposition
This report is designed to help financial advice businesses better understand HNW investors, segment their target audience and enhance their advice value proposition.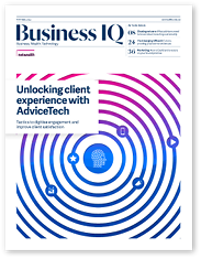 Business IQ - Edition 4
Business IQ Magazine - 2022
Here is our latest Business IQ magazine which explores the role of AdviceTech in improving the customer experience. It has been designed to inspire and challenge you to see your business differently.
Read the Busines IQ magazine