Advice foundations
2022 Technical Roadshow - Across the golden line​
Discover strategies for individuals and families planning for their golden years of retirement and catch up on on the 2022 Adviser Technical Roadshow with Keat Chew, Head of Technical Services at Netwealth.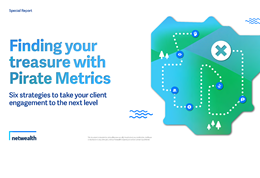 Value propostition
Finding your treasure with Pirate Metrics
This whitepaper helps you navigate the choppy waters of client engagement. It breaks down the entire client lifecycle into six distinct parts, providing valuable insights and new ideas to hopefully challenge your status quo..