Current cash rate
Cash account information
The Cash Account is the transaction centre of your account. Here all contributions, income and other receipts are deposited and all purchases of investments, withdrawals, fees, taxes and other costs are withdrawn.

When you invest through Netwealth's investment or superannuation accounts, cash funds are pooled with cash from other investors in that product and placed on deposit in one or more interest bearing accounts with an Australian bank. Currently, we have contracted for all funds in the cash pool to be deposited with Australia and New Zealand Banking Group Limited ABN 11 005 357 522 (ANZ).




The current indicative* monthly cash rates for November 2023:
|   | Rate for first $250k of cash | Rate for $250K to $2m of cash | Rate for amounts over $2m |
| --- | --- | --- | --- |
| Netwealth Wrap Service1 | 3.64% | 3.64% | 0.00% |
| Netwealth Superannuation Master Fund2  | 3.64% | 3.64% | 3.64% |
| Managed Account3 | 3.64% | 3.64% | 3.64% |
The historical indicative* monthly cash rates on amounts up to $250,000 are:
|   | October 2023 | September 2023 | August 2023 |
| --- | --- | --- | --- |
| Netwealth Wrap Service1 | 3.45% | 3.45% | 3.45% |
| Netwealth Superannuation Master Fund2  | 3.45% | 3.45% | 3.45% |
| Managed Account3 | 3.45% | 3.45% | 3.45% |
For older indicative cash rate changes, and rates on amounts over $250,000 please contact Netwealth.
* The funds in your cash account earn monthly interest at a rate set by us. The rate is variable and is currently set at no less than 0.65% p.a. below the target cash rate set by the Reserve Bank of Australia ('Official Cash Rate') averaged over the month. If you hold more than $250,000 in your platform cash account then the rate may be lower on part or all of the amount over $250,000. Interest is calculated and credited at the end of each month, at the applicable rate for the month, and is calculated on the daily balance of funds in your cash account. The effective rate of interest you receive on the funds shown in your cash account may vary slightly from the published rate. This is because there may be timing differences between when cash from transactions are shown in your account and the actual cash movements in the bank accounts. For example, the proceeds from the sale of an investment may be credited to your cash account before they are actually received by us into our bank account. If you close your platform account during the month, interest is paid for that month on closure of the account at the rate applying for the current month, if known, or otherwise at the rate for the previous month.
(1) Including Wealth Accelerator, Russell Investments Wealth Series and Russell Investments Portfolio Service
(2) Including Super Accelerator and Russell Investments Super Series
(3) Including the Netwealth Managed Account Service and any other approved Managed Account service
Account options
Invest your super, SMSF or non-super monies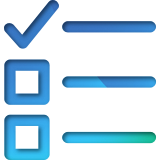 You can access this investment and others using the Netwealth account options below.
Wondering what to do next?