Accelerate how customers work with you
Create a streamlined document approval process with electronic signatures and our secure online document upload facility. 

To submit a signed document to Netwealth, simply follow these steps:

Step 1: Check what signature method is accepted for the document you are looking to sign
Netwealth accepts wet (pen) signatures for all documents. For most other documents, we also accept hand-drawn electronic signatures and DocuSign generated e-signatures.
Access a full list of what signature methods are accepted by document type

Step 2: Review the signature acceptance criteria
To ensure the signature is accepted please consider the following:
Criteria for DocuSign generated e-signatures
To use the Docusign Electronic Signature process, the Docusign summary certificate must be uploaded with the electronically signed document through our Document Upload Tool

The signing member(s) (client or adviser) email that is listed on the summary certificate must match the registered email we hold on file
Criteria for hand-drawn e-signatures
The drawn signature should be drawn via stylus or finger and must be clear and identifiable.

If a signature does not match our records, we may request further identification.

The signed document must be uploaded through our Document Upload Tool and does not require a summary certificate.

We strongly urge you to check with your licensee as they may have different AML/CTF forms and documents completion guidelines.
Criteria for wet signatures
Print and sign a copy of the document

Scan or take a photo of the signed document

Send it to Netwealth via the Document Upload tool, or directly to Netwealth at 

contact@netwealth.com.au

 with appropriate instructions.

Step 3: Upload the document via our secure document upload tool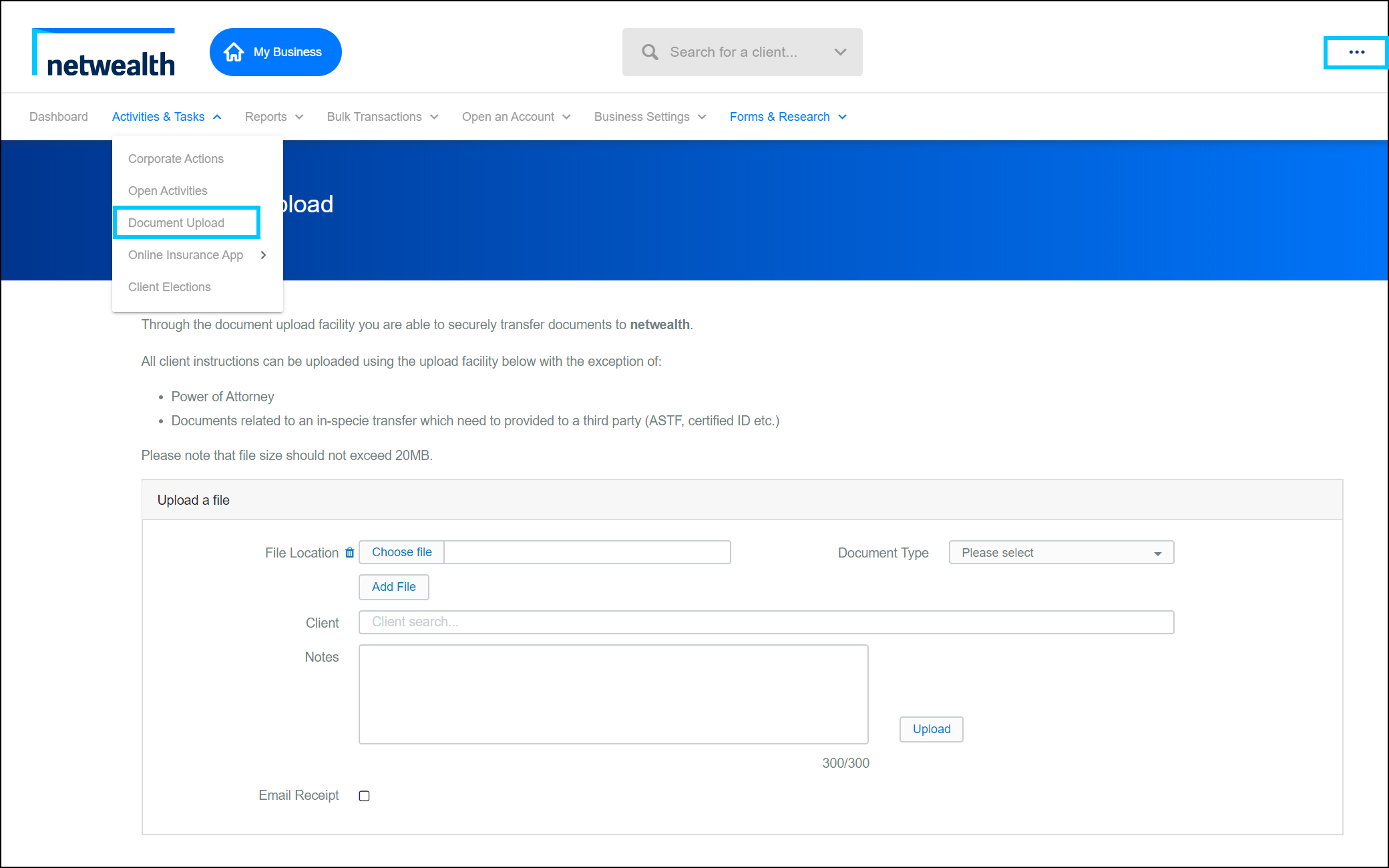 All electronically signed signatures must be upload via our Document Upload tool.
To use the secure online document upload facility:
Log in to your Netwealth online account and navigate using the main menu to 

Activities & Tasks > Document Upload

.
Click Choose file to upload your document.
Select the client that your document is for or leave this blank if you are uploading a form for a new client.
Add notes in the Notes section if required.
Click Submit.

All signed documents can be uploaded using this facility apart from the following:
Power of Attorney documents

Documents relating to an in-specie transfer which needs to be provided to a third party (e.g. Australian Standard Transfer Form, certified identification etc.)

Original documents requested by Netwealth (these are to be submitted by post)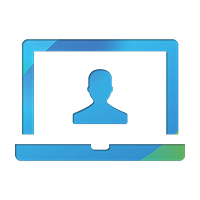 See this feature in action
Schedule a demo with one of our Training and Relationship Managers to see how your business can take advantage.