Accelerator Plus just got better
With the significant changes happening in advice and our continued advances in technology we've taken the opportunity to make some changes. This is now your chance to better service clients and continue to meet best interests duty with the enhancements to our Wealth Accelerator Plus and Super Accelerator Plus products.
From 1 March 2020 we're introducing new fees to benefit the majority of clients, as well as new investment options to suit the needs of High Net-worth clients.
New fees for Accelerator Plus
We've updated our administration fee structure for both Super and Wealth Accelerator Plus accounts to benefit most clients. From 1 March 2020, lower administration fee rates will apply for new clients, with the addition of a minimum annual fee of $550. Click here for more details about our new Accelerator Plus fees.
Also, for accounts with over $1 million in international securities the fee rate has been reduced. This change applies to all clients from 9 January 2020.
There has been no change to the fees for Accelerator Core.

How do clients benefit?
As a guide, accounts with a balance greater than $62,000 for Super Accelerator or $77,000 for Wealth Accelerator account are likely to experience reduced fees. The threshold may differ for clients who are part of a family group or where special fee arrangements apply.
For a client with $250,000 in Wealth Accelerator Plus the saving in fees could be up to $285 a year.
For clients that are unlikely to benefit, they may wish to consider our Accelerator Core offering.
Tailor better solutions for high net-worth clients
To help you meet the needs of your wholesale clients, we've introduced a Premium Service in Wealth Accelerator Plus and Investment Wrap. The Premium Service includes access to:
Managed funds available only to wholesale clients (which may include 'IM' funds, unregistered schemes and overseas funds)

Foreign currency accounts

Unlisted Australian bonds

Unlisted international bonds.

How much does the Premium Service cost?
The Premium Service operates on a user pays basis. Clients will pay fees based on the premium assets they choose to hold.
A fixed premium asset fee of $50 will apply annually for each wholesale managed fund and Australian bond held by the client. 

International bonds will be subject to the same fees as international securities, with the international securities fee of 0.15% pa (reducing on holdings over $1m) and a settlement fee of $25 (plus brokerage costs).

Foreign exchange holdings are subject to a margin on conversion to and from AUD and no interest is credited to foreign exchange holdings.
Details of the Premium Service and how to qualify a wholesale client are included in the Netwealth Wrap Service Guide 2 Premium Service for Wholesale Clients which will be made available on our website.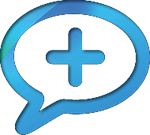 Need help?
If you have any questions or would like to learn more about any of these changes, our friendly team of BDMs can help.