Over the last few months we have delivered a number of important features to the Netwealth platform to help you and your team. 
Outlined below is a summary of some of them:


1. Upload multiple documents online with a single instruction
You can now upload single or multiple documents under a single instruction with our Document Upload Facility.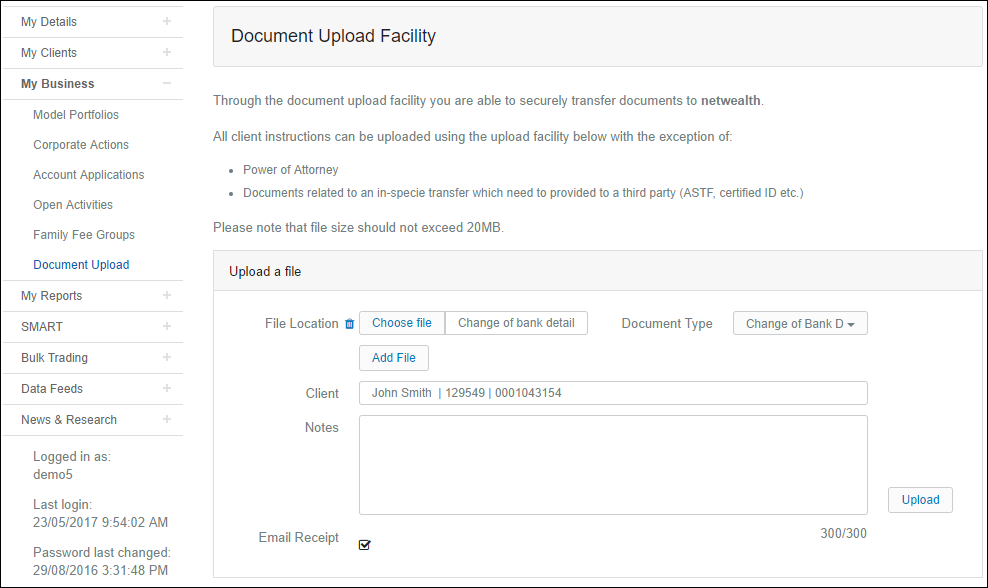 You also have the option to receive an email receipt, so that you have a record of documents uploaded.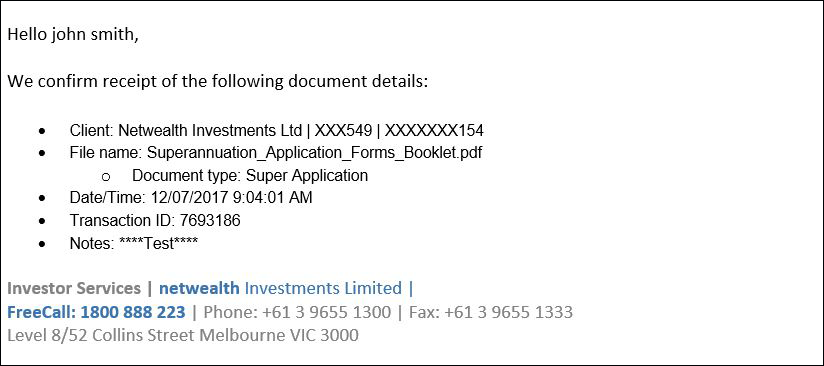 2. Scanned forms including "change of bank details" are now accepted when uploaded using our online document portal 
Advisers can now upload signed client instructions through our document upload facility. No longer do we require an original 'Change of nominated bank account' form to be posted in.




We may still contact clients for security validation purposes in certain situations.
3. Reports can now be generated on a cash receipt or income receivable basis 
Previously we only offered reports with calculations on a cash receipt basis. Now you can report on an income receivable basis as well.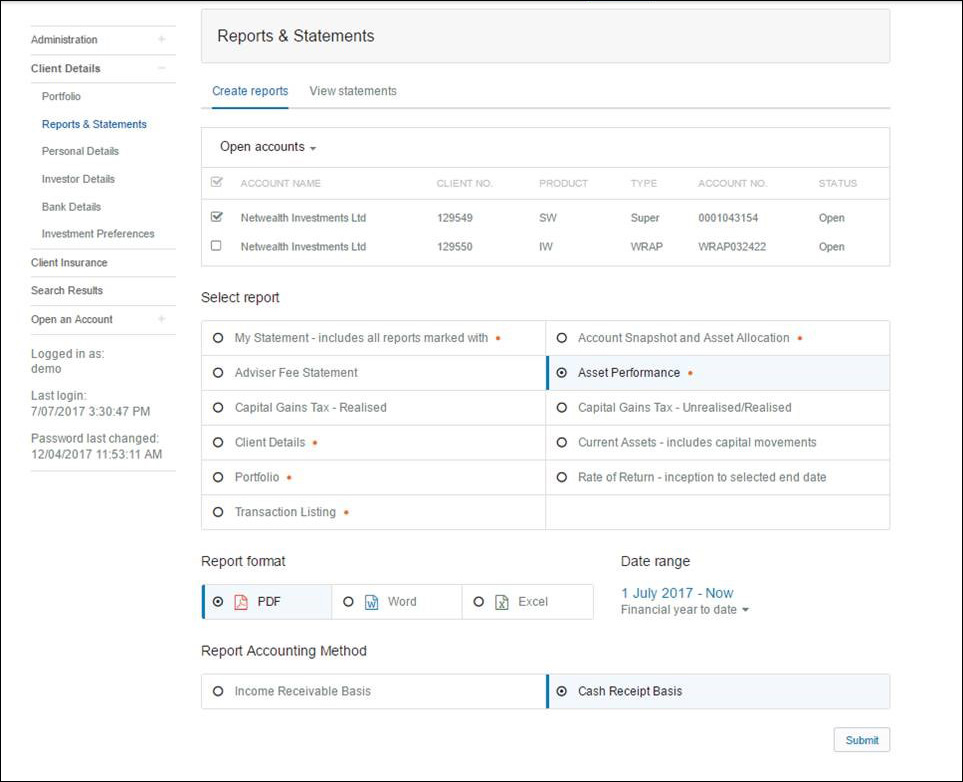 4. A new transaction to claim 290-170 tax deductions online is now available
You can now process a Section 290 – 170 Tax Deduction online for your client, so you no longer need to submit the ATO form to Netwealth.  Specify the amount to claim, or choose the maximum deduction based off contributions received for the current or prior financial year.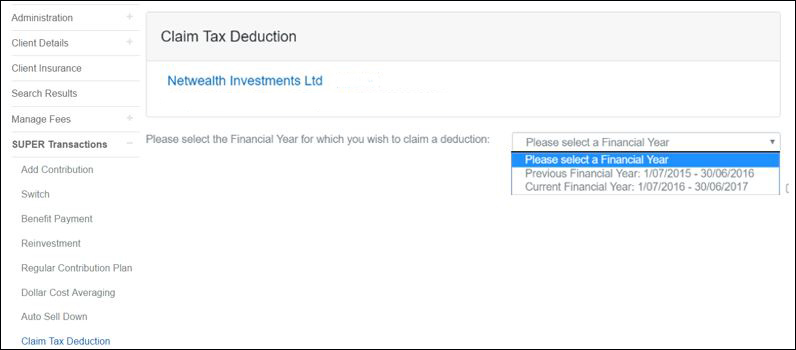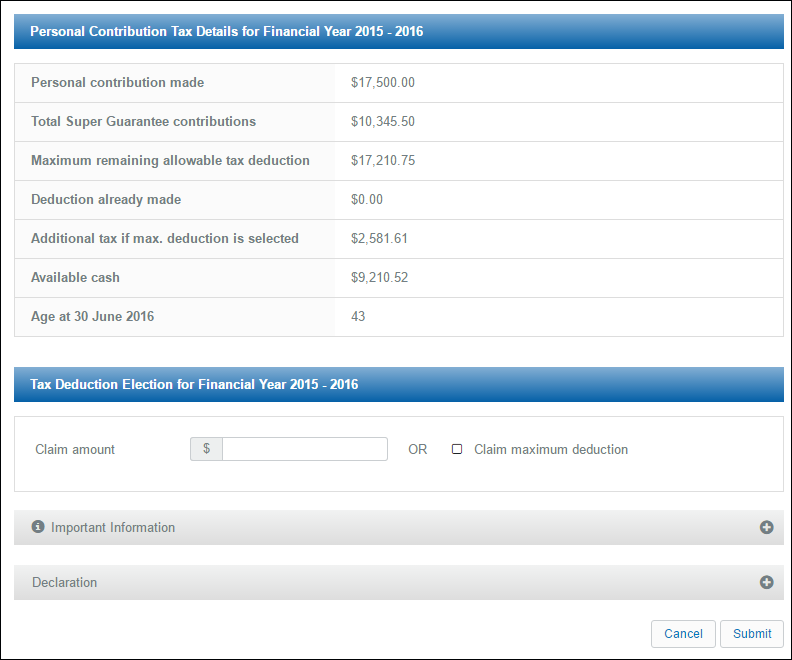 5. New data feeds and improvements
We've added CCube to our automated data feeds. In addition, data feeds have been upgraded to allow feeds to multiple providers. For example, where you have existing feeds to Class Super, Xplan and CCube you can now feed to an additional provider.

6. Track SMSF super stream contributions online
You are now able to view additional information including: Employer, member information and contribution breakdowns under a client's portfolio by clicking on the SMSF Contribution messages tab.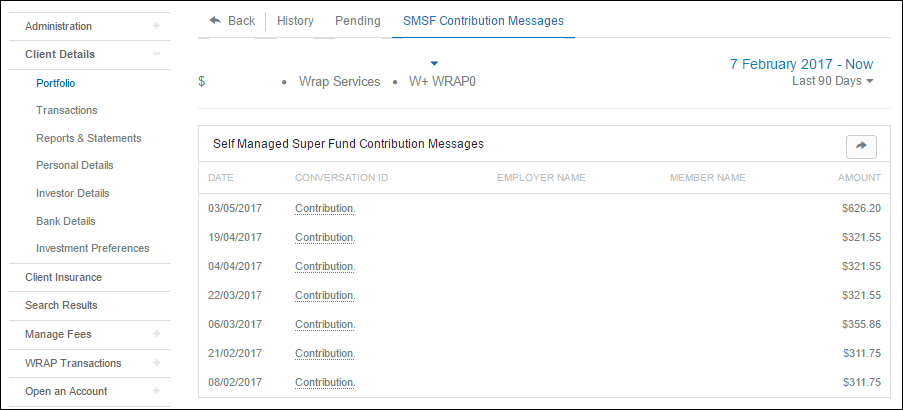 Where employer contributions are made via SuperStream, the employer name will now display in the cash transaction listing page and transaction listing reports