Take outs
The listed infrastructure sector has many attractive characteristics for investors
Communication infrastructure assets present positive investment opportunities due to increased data consumption in society
90% of all the data created through history has been created in the last two years
In the Netwealth webinar The rise of global infrastructure and why now, CBRE Clarion Securities, senior research analyst Gavin Peacock provides a comprehensive description of the listed infrastructure sector and the influence that recent increases in data consumption are having on the sector.
The characteristics of infrastructure as an asset class
The infrastructure sector is essential to society's function and comprises high-value, physical assets that are vital to a country's economic development and prosperity. It includes traditional assets such as utilities (electric, gas, water, renewables), midstream energy (pipelines/transport, storage, processing) and transportation (airports, toll roads, railroads, ports). It also includes emerging assets such as digital communications (satellites, towers, data centres and fibre networks).
In the webinar, Gavin explains that the attractive characteristics of infrastructure assets include the following:
They have high barriers to entry. They are monopolistic in nature, which reduces the level of the risk of competition, and supports pricing power for the asset owners.
The assets tend to be essential, with consistent demand. They are typically used every day and there's demand regardless of what's happening in the macro or political environment. This makes them less cyclical than other asset classes.
They tend to have defined revenue streams – with regulated or long-term contracted cash flows that come back to the end-owners.
These factors together result in predictable growth, where investors may be in a better position to achieve certainty on the recurring cash flow streams.
Digital communications and data consumption
In relation, specifically, to digital communications, Gavin comments on the role that the recent increase in data consumption is having on the sector.
"There's an interesting statistic that 90% of all the data created through history has been created in the last two years," Gavin says.
"Our demand for data is growing exponentially as we move to watching movies straight on our phones or other handheld devices. We're storing our photos and documents no longer on our PCs and laptops. We're storing them in the cloud, to be accessed at any point in time.
"When we think about the future, and we start moving towards driverless cars, and the implications in terms of the requirement for additional data, the rapid increase in data consumption is likely to continue increasing in the future."
This, in turn, creates opportunities for infrastructure companies, which are responding to society's increasing need for data processing, storage and transmission. There is a consistent, growing demand for the assets that facilitate these activities, and these assets have become essential to maintaining our lifestyles.

Compare managed funds and models
Get the latest research data and commentary to search and compare managed funds and managed account models. See performance data, costs and use powerful filtering tools to identify funds by manager and asset classes.
The proliferation of data centres
As a result, Gavin identifies an increase in investment opportunities with the proliferation of data centres.
A data centre is a dedicated space that houses computer systems for digital telecommunications and data storage.
"We are seeing a lot of infrastructure being required to facilitate the rapid increase in the data that's being processed at the moment," Gavin says.
"One of the trends is the increased demand for data centres. They're getting strong take-up in different markets around the globe.
There are a number of different types of data centres. There are very simple data centres that tend to be occupied, or used, just by single users. But the sector we're most excited about is co-location data centres, which might have users such as Microsoft in them, and Amazon, alongside other telecommunication users.
"The importance of these data centres is that all the users want to be close to one another, so there is speed of connection between them."
Opportunities of telecommunications towers
Gavin also mentions that additional opportunities are emerging in the area of telecommunications towers.
"We're moving away from 4G to 5G. That's creating fantastic opportunities for many companies in those asset classes as the telecommunications companies look to upgrade their technology," Gavin says.
"For many of these companies, it's resulting in the ability to put new investment into those towers, extend the length of the leases of those contracts, and increase the pricing, which is driving stronger earnings growth."
Find out more about investing in the infrastructure sector
Listen to the Netwealth webinar The rise of global infrastructure and why now for additional insights on investing in the listed infrastructure sector, or contact Netwealth.
Hear more from Gavin Peacock
In this episode of the Portfolio Construction podcast, we were joined by Gavin Peacock from CBRE Clarion Securities, to discuss the unique characteristics of global infrastructure and why this asset class is becoming too large to ignore.
Smart investing: Exercising discipline when building a portfolio
A disciplined process for analysing investments is an essential step in portfolio construction.
Build a resilient portfolio for all stages of the economic cycle
Learn strategies in building your portfolio for any economic condition to navigate an evolving world.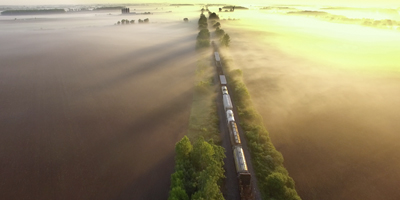 Hidden potential lies in small cap stocks
For investors looking to maximise their returns from a rich and diverse opportunity set, small cap stocks can be a good alternative.

The information in this article is general in nature. Any financial advice it contains is general advice only and has been prepared without taking into account the objectives, financial situation or needs of any particular person. The article content is not intended to be a substitute for professional advice, so before you act on it you should determine its appropriateness having regard to your particular objectives, financial situation and needs, and seek any professional advice you require. Any reference to a particular investment is not a recommendation to buy, sell or hold the investment. The relevant disclosure document should be obtained from Netwealth and considered before deciding whether to acquire, dispose of, or to continue to hold, an investment in any Netwealth product.

This webinar guest is a financial product issuer. Netwealth and the guest have a commercial arrangement that enables investment in products managed by the guest through Netwealth's platform. Under that arrangement, Netwealth may receive fees from the webinar guest. More information about the fees Netwealth receives is provided in our Financial Services Guide, which is available on our website or by contacting us.