Over 40 managed funds on our Investor Rewards Menu attract a 0.10% p.a. rebate of the value invested in the fund*.

For example, a $500,000 investment in Investor Rewards Menu funds would receive an annual reward of $500. The amount is calculated and paid each quarter. That's a great boost to returns, without adding additional risk to an investment portfolio.
To view available funds;
Navigate via the My Business dashboard to the 'Compare Funds and Models' tool. 
Filter 'Investor rewards' funds.
Use filters to help you select a reward fund based on asset class, and compare selected funds. 
Download the PDS and research or add to your favourite funds, or export your approved asset list to excel for further analysis.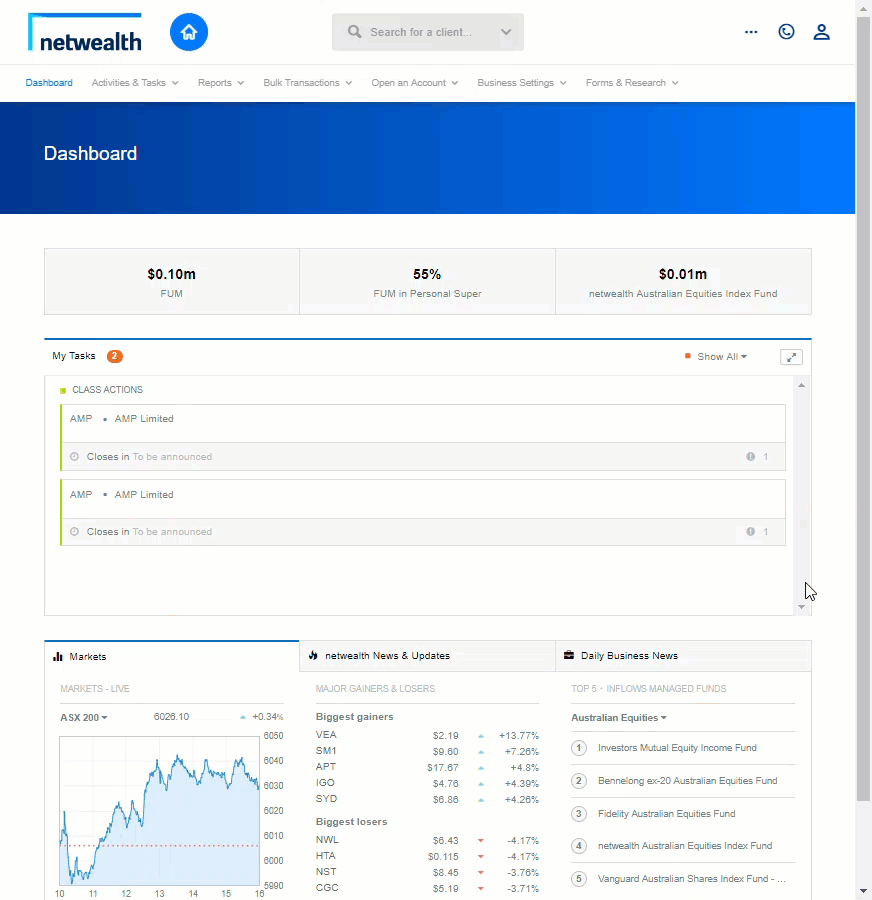 * Investor Rewards Program is not available for the Core option in Wealth Accelerator or Super Accelerator.


Disclaimer
This information has been prepared and issued by Netwealth Investments Limited (Netwealth), ABN 85 090 569 109, AFSL 23097, ARSN 604 930 252. It contains factual information and general financial product advice only and has been prepared without taking into account your individual objectives, financial situation or needs. The information provided is not intended to be a substitute for professional financial product advice and you should determine its appropriateness having regard to your particular circumstances. The relevant disclosure document should be obtained from Netwealth and considered before deciding whether to acquire, dispose of, or to continue to hold, an investment in any Netwealth product. While all care has been taken in the preparation of this information (using sources believed to be reliable and accurate), no person, including Netwealth, or any other member of the Netwealth group of companies, accepts responsibility for any loss suffered by any person arising from reliance on this information.