Driven by the growing technology sector, demographic changes and regulation, the Australian equity landscape is becoming a challenging environment in which to invest.
It's time for investors to look beyond the top five Australian stocks to find companies with diversified growth potential for the next decade, and foreseeable future.
This webinar with Charlie Lanchester, Portfolio Manager of the BlackRock Concentrated Industrial Share Fund, will give you a greater understanding of the drivers influencing the current equity landscape so that you're able to find the 'investment sweet spot' and benefit from diversification.

If you missed the session, you can catch up with a recording or podcast of the webinar, and the presentation slides below.
1. Webinar recording
CPD point only available for live attendees.
If you are not receiving invitations to Netwealth's monthly educational webinar series, please contact us to subscribe to the relevant updates.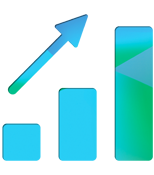 The Netwealth Portfolio Construction Podcast
In this series, we speak to wealth professional experts on the investment area they are most passionate about, with the view to uncover potential investment opportunities and unique investment insights.