Take outs
We introduce the global megatrend of spiritual enlightenment
Emoti-nomics is the link between mindset and how it affects money management and perception of financial brands
Wellbeing becomes as important as wealth in developing client relationships.

You might notice your Instagram feed blowing up with yoga, mindfulness and inspirational posts about being your best self. But what's the connection for financial advisers to spiritual enlightenment, a global mega-trend centred on finding meaning?
Savvy advisers know that shifting cultural norms and attitudes bring changing expectations for service and client engagement. Welcome to the world of emoti-nomics.


What is spiritual enlightenment and why is it important?
The contemporary take on spiritual enlightenment isn't connected to religion or allegiance to a church or cause. It's about self-awareness, mindfulness, and finding a sense of purpose beyond a pay packet. The mega-trend of spiritual enlightenment results in people wanting to bring more meaning into their lives - to connect with themselves and their community.
Spiritual enlightenment is a mindset - a way of approaching our future. Research via The Australia Project has identified it as one of the four predominant mindsets in modern Australian society (alongside traditionalism, open-mindedness and decisiveness).


What is driving this shift towards spirituality and purpose?
We are in a post-religious society - mindsets and movements like spiritual enlightenment offer a way to be united by a common purpose and a shared sense of community.
Elaine Dubost from The Lab, which produces cultural research to connect brands with what's influencing customer decisions, says the pace of life is driving a thirst for alternatives.
"Life is moving fast and that prompts people to look for ways to drown out the noise and reconnect with what's important to them," she says.
"Technology, digital distractions and social media have reached saturation point; part of spiritual enlightenment is a desire to step away from it, or find ways to use it better."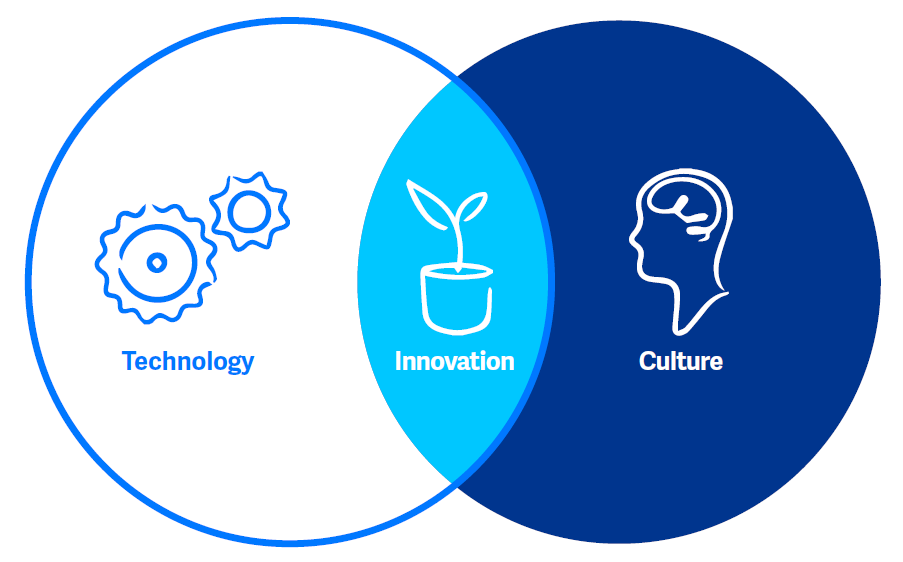 Special report: Where culture meets technology
In this report, we explore three cultural mega-trends that are happening right now, and examine how your business can evolve and innovate with these shifts in behaviour.
Where are we seeing this in culture?
The shift towards spiritual enlightenment is not necessarily divided by demographics or economics; people from all walks of life and levels of income are refocusing on the things that matter to them.
In the workforce, this trend affects attracting and retaining staff. The Millennial generation, where a focus on doing something that matters and makes you happy, has it as a top priority.  The result means this generation have different markers of success than the traditional attractions of salary and security.

How are brands responding to this movement?
Engaging with the spiritual enlightenment trends sees brands talking more about connection and community, and incorporating benefits with a higher meaning. Elaine Dubost mentions Lululemon, the women's athletic wear brand.
"They focus on meditation, yoga and spirituality; a life better led, and that's become synonymous with their brand," she says.
Another example is Telstra's The Magic of Technology campaign. It promoted technology by emphasising how it keeps us connected; a grandfather reads a book to his granddaughter on a video call, firefighters use drones to save homes, an elderly woman marvels at a VR headset, and rescue workers use GPS to find an injured bushwalker. The theme of technology as modern day magic at once acknowledges the pervasiveness of tech, while linking it to a higher purpose… "You see, we live in a magical world. We never have to wake from our dreams, our restless minds now free to wander at the wonder of technology, at the magic that we've created." The campaign emphasised connection with others – but always with yourself and what matters most, with a focus on the magic of tech "leading to one destination, to you". 

NAB: More than money
The NAB campaign, 'More than money', is an example of how the spiritual enlightenment mindset impacts the financial services sector. The campaign explicitly states that life is about more than money, and that while money's important, 'it's not what matters most'. In fact, some of their campaign content sums up key messages advisers can take on board for communicating with clients in an age of spiritual enlightenment.
"We know our customers are people, not just account numbers or business portfolios. So we want to make you feel valued and supported. With products, services, insights and ideas to help you live the life you want. We're passionate about being responsible, inclusive and socially innovative. Whether that's leading social change through new ways of doing business or working to ensure all Australians have access to appropriate and affordable financial products and services."
NAB has built on this approach with the 'Start talking to yourself' campaign, encouraging self-reflection and finding meaning… "talk to yourself more. Because when you know what you really want, that's when we can really help."

UBank: Borrow less, live more
"Humanity isn't about the bricks and mortar, it's what is inside those bricks and mortar." Karen (UBank Home Truths campaign)
Another brand campaign influenced by the spiritual enlightenment trend is UBank's controversial Home Truths. Featuring real estate tips from six Australians living with a terminal illness, the campaign encouraged a rethink of the Great Australian dream; borrow less and live more rather than sink under the burden of a mortgage you can't afford.
In the compelling campaign, seemingly at odds with the traditional 'borrow and spend' imperative, the personal stories are linked to simple home truths: 'Smaller bedrooms = smaller home loan = better sleep.'
Controversial at the time of release in 2016, while some complaints were received to the Advertising Standards Bureau, feedback was generally positive and the brand stuck by its approach to their customers '"having a bigger life"' with a smaller mortgage.

Brands building community
SoulCycle provides indoor cycling classes, or "powerful mind-body experiences" in 82 studios (and counting) across the US and Canada. Trainers ride as a pack in a candlelit studio to spiritual soundscapes, and the brand encourages a tribe mentality, going beyond fitness into community and connection through shared values and passions.
Patagonia is another brand building a sense of community – providing products for explorers that do no harm, respect the environment and enable moments of connection with nature.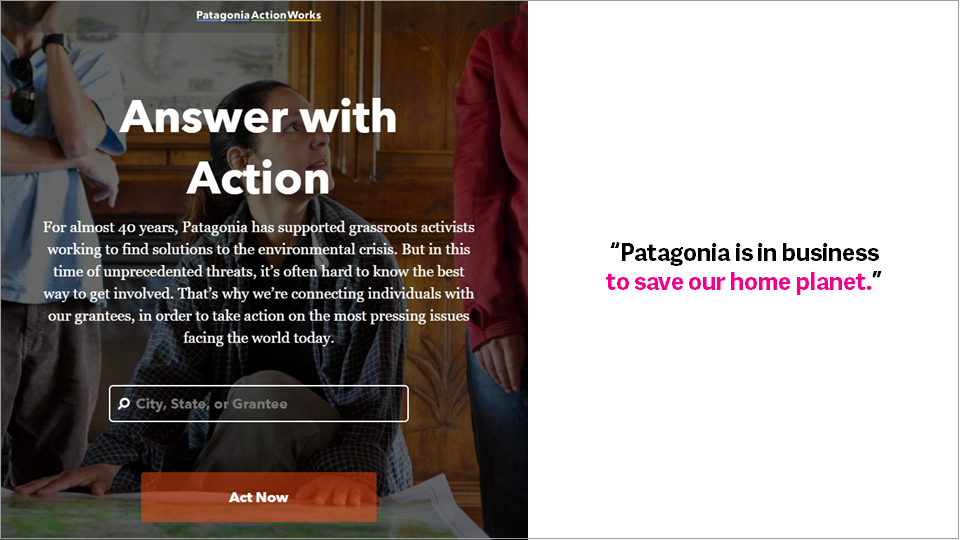 Brands helping you do good in everyday life
Australian companies Who Gives A Crap and Thankyou sell everyday products like toilet paper, soap and water, but with some or all profits directed to charitable causes.
Who Gives A Crap makes all products from environmentally friendly materials and donate 50% of profits – over $1.8 million to date – to build toilets in developing countries.
Thankyou are a social enterprise claiming to give 100% of all profits to helping end global poverty – over $5.8 million to date. Customers can track the impact of their purchase online using a unique Tracker ID.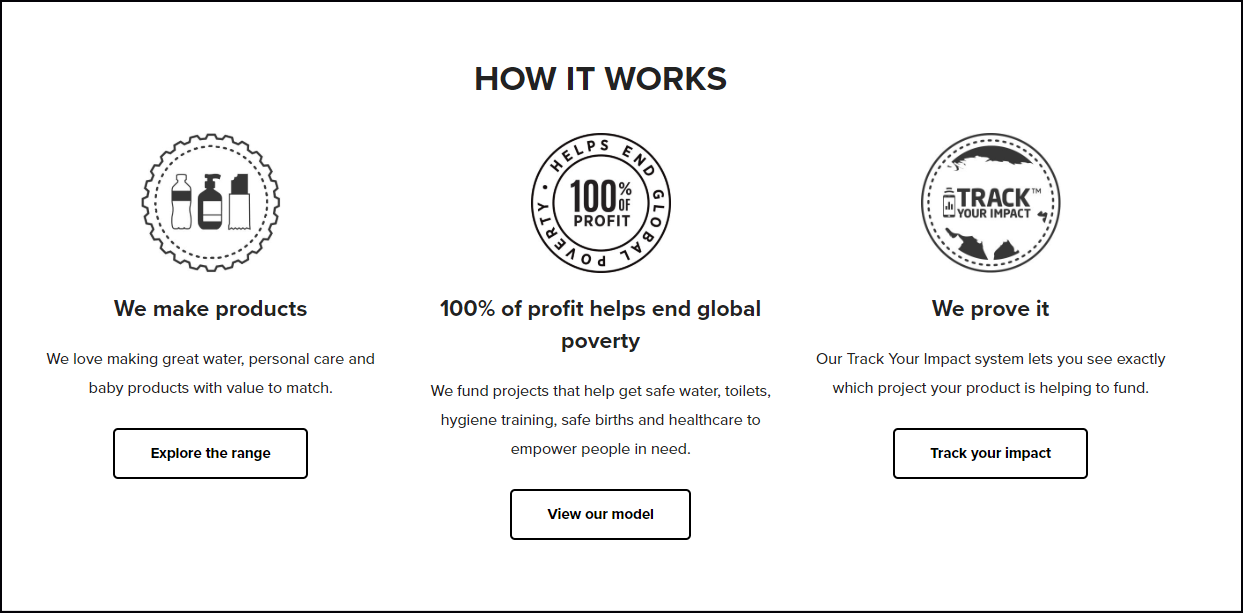 What could spiritual enlightenment mean in the world of financial planning?
Financial planning plays a huge role in helping people achieve what they want in their lives; adopting a mindset of spiritual enlightenment influences what their goals are as well as how they want to be treated on the way there.
Elaine Dubost says money management is about broader life goals, and ethical investment plays a role but is not necessarily the anchor of the movement.
"Communicating effectively with these clients is about shifting the conversation to what really matters to them⎯showing them you see them as more than a salary and assets," she says.
"There's a shift from a traditional approach of wealth building for a legacy to leave behind, towards a focused approach, free from distractions, on what's important and the meaning of life."

How can advisers tap into this trend?
Advisers can integrate the trend into how they attract, retain and engage with clients.
The key to engaging with clients in this mindset is accepting that money is a means to an end – and focusing on that end by knowing your clients as people, understanding their dreams and what inspires them. You're still helping them maximise their wealth, but you're doing it knowing their why… what they're looking for beyond wealth. Clients want to be seen for their whole life, not just their financial life.
A need to be seen as a complete person - beyond their job and salary - means advisers building stronger, more personal relationships with clients. Understanding that wellbeing is as important to your clients as wealth, puts your advice business ahead in a competitive sector.
Want to learn more? Download our report on Three mega-trends that matter or contact the Netwealth team.
More cultural mega-trends that matter