To succeed in any business – and particularly as a financial adviser – you need to clearly, succinctly articulate the reasons clients should engage your services or invest in the products you recommend.

Your clients need to understand what you do, the benefits of your advice, the quality of the financial products and services you offer, and how these products and services align with their needs and preferences.

They need to know what sets you and your firm apart, and what value you can deliver to them. They need to appreciate the merit of having an ongoing relationship with you and your business.
A matter of trust
Whether you operate your own AFS licence or are aligned with a large, multi-adviser dealer group, your clients ultimately have a business relationship with you as an individual. They need to trust that you can help them to solve financial problems and embrace financial opportunities.

Your combination of professional strengths and specialisations is unique to you and your business. Likewise, each client has a combination of needs, challenges and preferences that is unique to them.

The value you provide lies at the specific point at which your capabilities intersect with your clients' needs.

Too many financial advisers try to be 'all things to all people'. In any business, industry or profession, this is a recipe for failure. Too few advisers have a compelling value proposition that clearly explains what they do, who they serve, and how they provide value to the people they serve.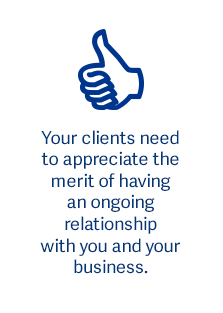 A promise to your clients
Your value proposition is a concise statement that explains:
who you are (as a business and as an individual professional)
who you serve (your ideal clients)
the services and products you deliver (to your ideal clients)
[most importantly] the value your ideal clients derive from your services, products and ongoing relationship with you as a provider of expert, professional advice.
In essence, your value proposition is a business identity statement and a promise to your clients. It articulates why clients should initiate or maintain a professional business relationship with you. It is a positioning statement that explains how you and your services are a better choice for your ideal clients than any alternative.
Sue Viskovic, founder and managing director of Elixir Consulting (a business coaching agency for financial advisers), says a value proposition, at its core, is a clear explanation of what you do for your clients.
"I talk about value propositions in terms of two measures," Viskovic says. "There is the marketing piece – the language you use, or the descriptive statement you use, to describe the value you offer to clients. This is used across all your marketing materials to help you attract clients and help them see what you stand for, and why they might want to chat with you.
"Once the client is in front of you, and speaking with you, you need to tailor it in a personal way to the individual needs of that client."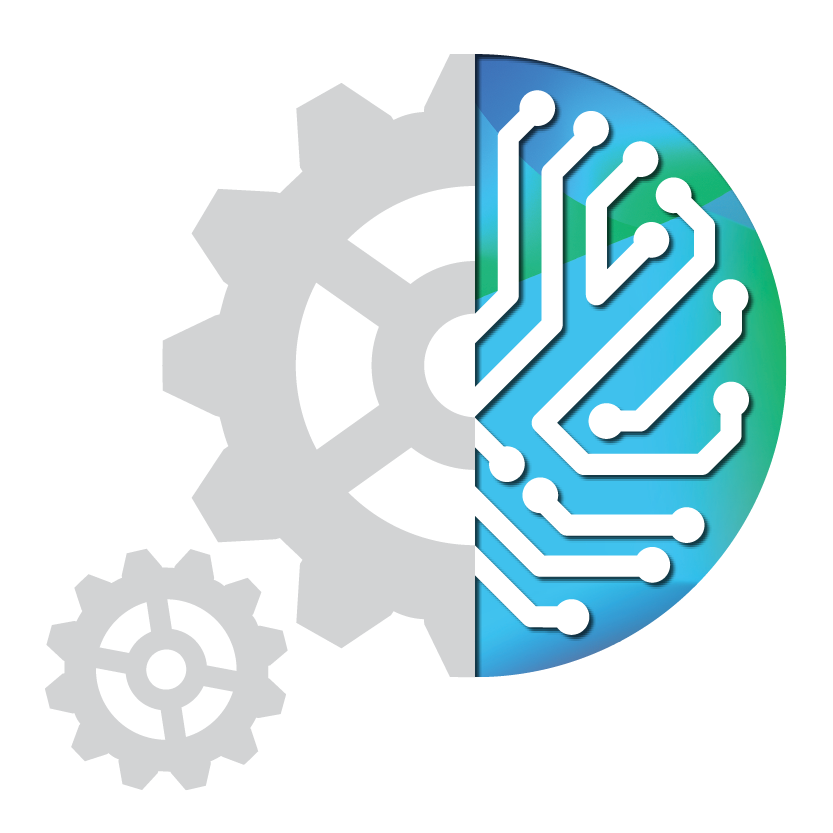 With change comes your chance to use award winning technology
In this changing financial advice landscape comes your chance to access the latest technology and innovations. Discover the #1 ranked platform for functionality and overall user satisfaction*.
Distilling your value
A value proposition statement should be simple. It should distil your larger sales or marketing messages into a clear explanation that your ideal client can easily understand, appreciate and remember.
Where value = benefits – costs, your value proposition explains why paying fees in exchange for your services is an astute decision for your ideal clients to make. If developed appropriately, it can serve as the foundation of your practice in many ways.
For example, it can:
Save you (and your clients) time and effort – by enabling you to quickly identify who you prefer to work with and which products or services you should offer and deliver. It also enables clients to quickly decide whether you're the adviser that's right for them.
Give focus and direction to your business.
Help you generate referrals.
Help you acquire new clients.
Help you retain existing clients.
Help you maintain the level of your fees – and even raise your fees when you need to.
Differentiate your business from those of your competitors.
Help you develop your team – with a shared understanding of what your people do and why they do it.
Developing your value proposition can take considerable time and effort. It will, however, certainly pay off for you and your business over the long term.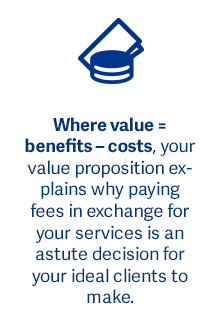 More on value propositions
If you'd like to find out more about value propositions, Netwealth has developed a guide for financial advisers on 'How to build your value proposition'.
This guide will help you to develop your value proposition through gaining a more detailed appreciation of your target audience and how your business can address your clients' specific needs and problems.