About the podcast
Listen to Jennifer Risher, Author, Speaker and Co-founder of #HalfMyDAF, as she shares her wealth journey from early days at Microsoft and Amazon. Jennifer explains the emotional and sensitive side of money with real life examples of what she terms as 'the embarrassment of riches', a title she almost used for her book, and the isolation that wealth can bring. She unpacks the vital support role her adviser played and why she penned the book, "We need to talk".
Jennifer reveals how peer networks helped her learn more about investing and her power to create change. This led her to philanthropy and co-founding an organisation that encourages Americans to donate half their donor advised fund (DAF), which has awarded millions to non-profits.
Transcript
Matt Heine (MH):
Jennifer, welcome to the show.
Jennifer Risher (JR):
Thank you, Matt. It's good to be here.
MH:
I'm delighted to introduce Jennifer Risher to the show today. Jennifer's been in town for the last couple of weeks, watching the tennis. Reading through some of Jennifer's background is fascinating, as she describes herself as an author, an investor, a philanthropist, amongst many other things. But Jennifer, why don't you tell us a little bit about yourself and what got you interested in this area?
JR:
Thank you, Matt. I'm very interested in the emotional side of money. Money is a very emotional topic and it's also a very sensitive topic. I'll start with my background. I got really lucky when I was 25. In 1991, I joined Microsoft. It was there I met my husband on the very first day. We were in line together at orientation. And then I got stock that was worth hundreds of thousands of dollars. David's stock was worth millions. Six years later when we were married and expecting our first child, we were both working at Microsoft still, David took a job at a small startup. He was very interested in books and he wanted to work at this startup that was selling books on the internet called amazon.com. He was the 37th employee there. The company went public shortly after he started. We were in our early thirties and suddenly we had more money than we could really wrap our heads around.
I want to say upfront that money makes life easier, and I'm very, very fortunate. Wealth surprised me. Having a lot of money doesn't feel the way the fantasy looks. And of course, it's great, but it was strange. It felt strange to me and I quickly realised that we get such a narrow and incomplete view of what wealth is. We see the highly visible wealthy. We know Jeff Bezos and Bill Gates, we know the Kardashians. We see the highly visible wealth and we know stereotypes, but the reality felt very different from that. I think people with wealth are so much more diverse than what we see or believe. And in fact, eight out of 10 people with wealth grew up middle class or poor. And yet, even though we're new to the experience of having a lot of money, we're not talking to each other about it.
There's so many emotional complexities that come up even for those who have inherited wealth or generational wealth. Often families don't talk to each other. Money is such a taboo subject. It's not something that gets discussed. Normally, in my life when I have a problem or an issue as a parent or have a question, I talk to my friends. It's how I do my research. I get information that way. I hear different perspectives. But the same doesn't happen with money-related issues, so I couldn't really talk about some of the things I was feeling about money. That's really problematic. When you don't talk about something it can tend to loom large, it can take on a life of its own. It also becomes kind of hidden and in the dark and creates a sense of shame. So what I've done is write a book, the book that I needed and wanted to read for myself.
There were no one to talk to. I looked around where can I read about this situation of having more money than you had growing up, or having more money than others in your family? Where's the book about that? And there really were no books. People approached the topic of wealth from a research perspective or as a sociological study, but there was no human personal stories about that experience. So I really wrote the book I needed to read. I spent a long time writing it and it was published a couple of years ago. Now I'm doing a lot of talking with the goal of helping other people like me have conversations that often get avoided so that they can move out of any guilt or shame or fear around their money and into a sense of real purpose and action. I also believe that my story is interesting and important for advisors of clients who have wealth. It offers an insight that you don't hear about because you don't hear the human personal stories about money.
MH:
Jennifer, that's a fantastic story and there's a lot that we are going to come back to in a moment, but I'd love to just chat about the early days for a moment. You said you got lucky. You almost made it sound so easy. "We happened to be at Microsoft and we happened to be at Amazon." What were you doing back then? What was the role and what was the environment like? Presumably, it was very much at the start of both of those companies.
JR:
It was an amazing place to work, Microsoft. My friend called me, I was working in advertising, and I had no interest in computers. My friend called me and said, "Hey, there's a position open in Recruiting." Living in Seattle, Microsoft was the big thing. It was full of energy, full of ambitious young people. So I thought, that's interesting, maybe I can enter Microsoft and work in marketing eventually at Microsoft. I was fortunate enough to get the job and started at Microsoft, where the average age was under 30. I went right into a position in recruiting. My job was to hire people out of business schools into product management. And it was at the time at Microsoft where they were looking to expand and looking to hire young people who were eager and hungry and ready to work hard. Our mantra in recruiting was smart, works hard, gets things done.
This came from Bill Gates. He was really driving the whole culture of the company. His drive was, "Work 24 hours a day and be smart. I don't care about your credentials, I don't care about past knowledge, I care about you just able to solve problems and get things done." The atmosphere really was 24 hours a day, who's the most ambitious, who's going to drive hardest? Which was both exciting and exhausting. But it actually was a very exciting time to be at Microsoft. Now, many companies do this, but there was free drinks on every floor, and there's a cafeteria where they could get a latte, and everyone had a membership to a sports club. So they were trying to keep you there for a long time and keep you happy. And everyone was young. So I think there were a lot of Microsoft marriages that came out of that time.
MH:
We spent quite a lot of time talking about culture on the show and just what drives high performance. So there's obviously a fast-growing company, a lot of employees, Bill Gates, who is a figurehead, did you catch up with him at the tennis, by the way?
JR:
I did hear he was there, but I did not see him. Yeah, he loves tennis.
MH:
Loves tennis? What were some of the other things that the business was doing to really drive that performance?
JR:
A lot of competition, I guess, and individual performance. People came out of business school and they got a tonne of responsibility right away. You were hired into a product group and you were responsible for a product. My husband, David, was responsible for a new database product called Access, and he felt the responsibility and could take things in the direction the team wanted to go. It was a very flat organisation, so there weren't a lot of managers. There was not a lot of red tape. You could get things done quickly. There was just a general vibe of, we are out to change the world. We're going to. The mantra, the mission, was to put a computer on every desktop. Everyone in the company was focused on that. Technical knowledge was highly valued. Smarts were highly... We were all a little bit... I don't know, we thought highly of ourselves as Microsoft employees.
I think that came from Bill Gates, himself. There was definitely a sense of, you've got to get it all together, you have to have all the details, you have to have the vision. The very famous Bill G meetings, Bill Gates, Bill G, in fact, comes from the email name. When I joined Microsoft, I was known as Jennifer. I always called myself Jennifer, but when I got to Microsoft, they assigned me, my last name was Stuart, and they assigned me JenST as my email name, and I was known as Jen ST since then.
Bill G meetings were when you had your product plan and business plan together and you'd go in and present to Bill. They could last for a day, and hours, and he didn't suffer fools. He would yell people out of his office, people would be crying. It was very intense. There was a real intensity that came from the top that you need to be number one, you need to be the best.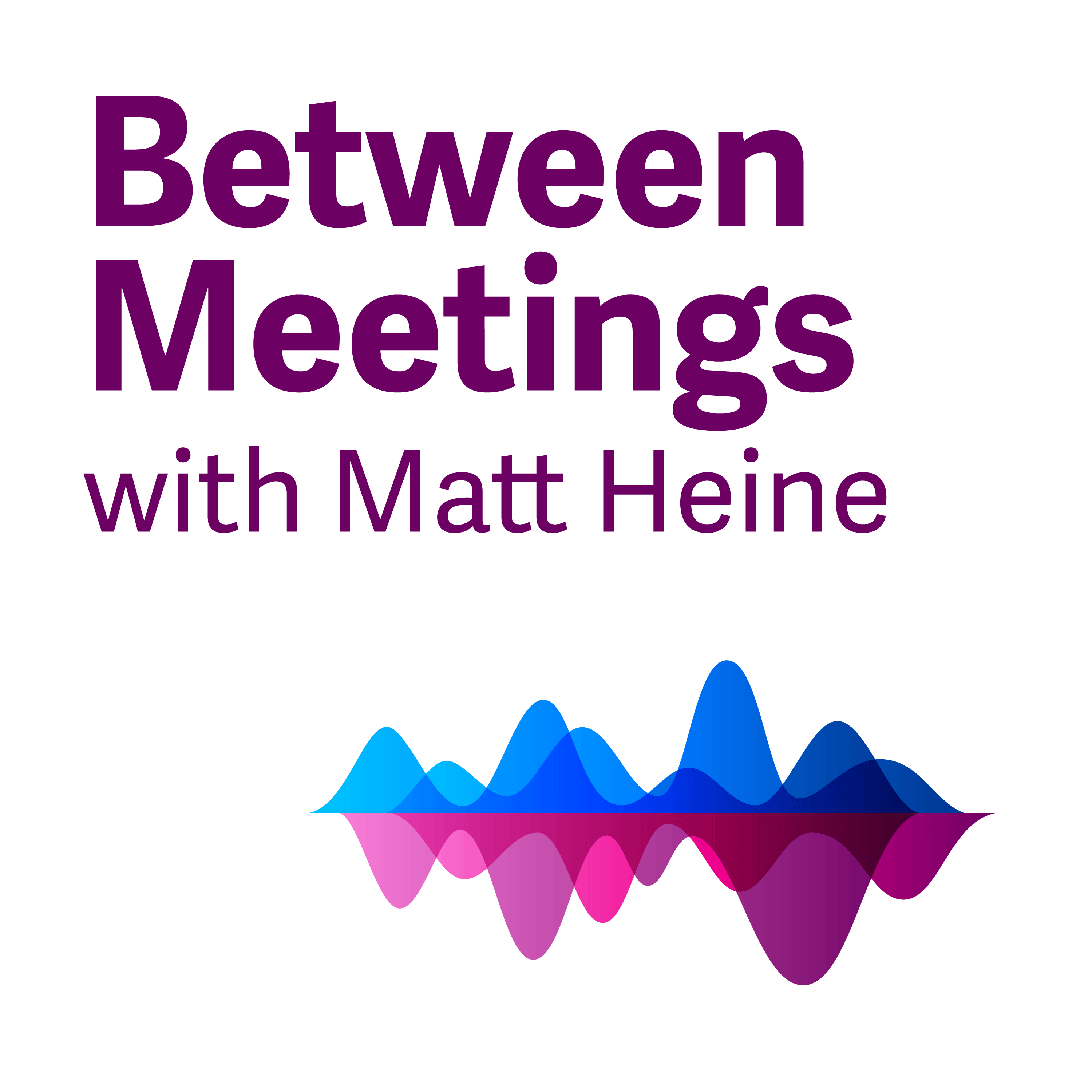 Listen to more Between Meetings podcasts
In this podcast series Matt Heine, Joint Managing Director of Netwealth, chats to industry professionals and thought leaders on what opportunities and challenges they see for financial advisers and the wealth industry as a whole.
MH:
So your husband would've been fine when he moved across to Amazon and had to have a similar relationship with Jeff Bezos?
JR:
The same thing happened at Amazon, exactly. Very similar culture actually.
MH:
So it's interesting, coming back to the book, you had all of these people around you that presumably were getting similar stock options, were suddenly very wealthy overnight, but none of you were talking about it or working through the issues it created.
JR:
Yeah, it's very strange. At first, and this is from Bill Gates too, he was a very frugal person. He was working nonstop. He very famously at the time, only flew coach. He wore a sweater and jeans and he was working. He wasn't flashing. It was very much a culture of frugality and heads down. Work was the primary thing, working hard. Money was not talked about.
There weren't incredible cars in the parking lot. Everyone was driving a normal car. There was not a lot of flashy wealth. I think that's true of Seattle as a city too. It's low-keyed. But over time, when I was there, the stock just took off. And at a certain point, people were tracking it and they knew how many options they had. They could see that they made a hundred thousand dollars today because of the stock price going up.
There was a sense of excitement around that. At the same time, there was no real conversation about what it meant, how it affected your identity, how it affected your relationships. The impact of it was not discussed. It did have an impact on me, especially later on with, we kind of came into the wealth of Amazon. It impacted me as a parent. Was I going to spoil our kids? It impacted me as a sister. My brother, was he resentful? It impacted me as a friend. I didn't want to be seen as other, I didn't want to be judged. I wasn't worried about people liking me for my money, I was worried about people hating me for it. I didn't want anyone to know.
I grew up thinking of being responsible and not wasteful, and excessive spending was bad. Saving was important. The rich seemed like other and them, and so I had become that. It's a little painful to feel as though my parents might disapprove of what I had. There were a lot of things going on for me emotionally, that just weren't being discussed. I do appreciate that I had some good friends going through the same thing, but looking back, I think, we didn't really talk about the reality.
MH:
You went about writing a book and through that process, no doubt, a lot of discovery. What were the key learnings that you came to? Obviously, talking about it and having that conversation's been really important, but you've just listed off a number of items with all very different outcomes, I imagine.
JR:
The book was in itself a therapeutic process. It was actually a long process. It took me 14 years to write the book. I guess the best way to describe that journey of writing was, the titles of the book have changed as I have changed. Initially, it really was examining my own experience, and it was titled, The Embarrassment of Riches. It was actually the Embarrassment of Riches for many years. I was teaching myself to write by doing it and trying to figure out how do I piece together all these different experiences in a way that's compelling for other people? How do I talk about money in a way that's not offensive? It was tricky.
I remember at one point I went to a writer's workshop, and it's probably four years in. I was at this writer's workshop and I was really excited because I was surrounded by writers. I was going to be able to talk about the craft. I remember the woman at the beginning was like, "Look around yourself. You're surrounded by people who love the written word and the story." That was all great until I realised I had to introduce myself to people. The first thing people would ask me is, "What are you writing about?" And, "Hi, I'm Jennifer. I'm writing about wealth." It was really difficult to say that. I felt very judged and I spent time crying in my room. It was really tricky. I remember one woman, I said, "Oh, I'm writing about having a lot of money." And she looked at me and she's like, "You don't look rich." That was embarrassing. That was an embarrassment of riches. So it's Embarrassment of Riches for a long time. Then it was The Tiniest Violin.
Now how can I be complaining talking about this and what sensibly is a positive? So it was The Tiniest Violin, then it was The Last Taboo. Actually, it was Confessions of a Rich Woman, for a while, then The Last Taboo, then It's Not About The Money, and then it became, What You Don't Talk About When You Don't Talk About Money. And then I landed on We Need To Talk, A Memoir About Wealth. I'm happy with that title because it is a call to action. I think we do need to talk, and I think it's important we learn from each other's stories. So by sharing my story, I'm hoping that other people... And I've found this to be true, people are very thankful to hear my story because it helps them understand their own story.
MH:
Where did the conversation start when you had to have that conversation with your parents or your sister? How did it go?
JR:
Well, initially, I did not have conversations, and it was very stark because when Amazon went public, we also had this new baby, and it was so incredible to be a mom. I had no idea. My heart opened. It was the most powerful thing that had ever happened. This curtain had lifted, and I was in the world of parenthood. I joined a mother's group, met with other women, other new moms. We shared so much in common and we bonded over being new parents. At the same time, this other curtain had lifted and we had all this money. And in that space there was silence. I didn't want anyone in my mother's group to know that we had this new wealth. I didn't want to be seen as other. I just felt like any other new mom. I look back at that and I think in the name of staying connected with these other women and being accepted, I hid a big part of what was going on in my life. So I think, well, how connected was I really?
I think having the ability to talk about what was really going on would've been helpful for me. I'm thinking about how conversation really does help us because I think like I said before when you don't talk about something, it's just kept hidden, it creates shame, it creates a sense of guilt and fear. If you put it into the light, you can look at it for what it is.
Money is a tool, and it's something that I have and it's very fortunate, but it's not everything. Being able to talk through the emotions that come up, I'll share some stories just to illustrate the importance of talking. My first story is, this is a friend who's middle class. She told me how she and her husband drove the same car for many, many years. "When that thing finally broke down, I bought an Audi Q5." This was a luxury car she'd always wanted, and she was really happy. She loved the car. She was excited about her purchase until she started to think about going to visit her sister and driving up in the car.
In her mind, she imagined her sister saying, "Ooh, aren't we fancy?" And then in her mind, she started to justify the car. "Well, it was used, it wasn't that expensive." So even before she saw her sister, she was telling herself stories. She was making assumptions. What if she actually talked to her sister? Because when we don't talk about something, then it looms large and we make up stories and we have all these ideas. If she had really addressed that with her sister, I think she could have really connected to her.
I think we aren't used to addressing the emotional piece around money, so we don't have the experience of doing it. But on the other side of that discomfort, I think there's really a sense of relief and a real chance to connect. That's really what's important, our relationships and our connections.
Another personal story is about me and my brother because I have a brother who's two years younger. After high school, he went into the Peace Corps, and then he got a teaching job. He went and got his master's in Spanish, got a job as a high school teacher. And at the same time, David and I had this new wealth. My brother wanted to buy a house, so we offered him $20,000 towards the down payment. At the time he said, "I don't want this money. I want to live within my own means." So he refused our gift and that hurt my feelings.
I was already feeling strange about the money, and I thought he was looking down at the money, and down at me. I felt hurt by that, but I didn't say anything to him. We didn't address it, we just moved on. The next point was when he was getting married and I sent a check as a wedding gift, and this time he actually accepted it. When his first child was born, we sent another check and he and his wife thanked us. Then we began writing a check every year and sending it to my brother. After several years, he stopped even acknowledging these checks that we were sending, and I started to feel resentful and taken for granted, but I didn't say anything. I made up stories in my mind. I made assumptions. I thought, well, he's embarrassed by it, or he thinks we have so much money, it just doesn't mean anything to us, excusing him in my mind just with these stories.
And then, even though I'm not proud to admit it, because I was feeling taken for granted, I just didn't send him a check one year. The next time we were communicating over email, he wrote his email, and then at the end of the email he said, "Wondering if a certain year-end check is just late in the mail, is it?" I read that and it made me really angry. I was shocked by it and upset. And of course, I knew that we needed to talk about this, especially since I was at the time writing a book about it. I know it's important to have conversations, but I have to admit it's not easy. I really had to sit down and think about what do I want to say? What am I feeling here?
Then when I got on the phone and I said, "You haven't really thanked us or acknowledged the gifts that we've been giving you, and it really hurts my feelings." He apologised right away. He didn't realise. In fact, he said, "I actually thought that it was easier for you if I didn't make a big deal out of the gifts." Which makes sense given how we grew up. We didn't talk about money, and it wasn't important. So it completely made sense. And then when we started really talking to each other and connecting, that is the moment we could put money in its place as a tool and not something bigger than us. And we could really talk about it. He said, "I really don't need this money, but I really appreciate it, and thank you."
"I had never asked because I had no strings attached. I'm giving you this gift, but I'm curious, what are you doing with it? I want to be part of your life. I want to know." And that really connected us. It was meaningful for me to have that conversation and it brought us back together. Actually, that was several years ago. Now, Christmas has just happened and we wrote the check and I sent him the check again. He's in the Foreign Service now, and he's living in Bogota, Columbia. I sent him a card with a check for $300 saying, "Go out, have a real date night, treat yourself to a really nice meal. I want to take you out for dinner."
So I gave them that gift as well. I got a lot of response from that gift. I got pictures of the two of them having dinner, and "Thank you, this is what we ate and this is where we ate." She sent me a note saying how much she appreciated it, but neither of them mentioned the other gift, and you know what, it doesn't bother me. I feel like we've had a connection around that. I understand. I'm in a different place too, around our money. I'm much more comfortable with it, and I feel really grateful and privileged to be able to support my brother that way. It's a constant evolution.
MH:
Thanks for sharing that. I think one of the titles of the book was The Smallest Violin, which I can imagine a lot of people, when you did stand up, said, "Well, hang on, why is this a problem? Why we're even talking about it?"
JR:
Yes.
MH:
So back in the early days, who did you have in your corner? Had you been to see professional advisors? Did you have accountants? Who was helping you make that transition and work out what to do with your newfound wealth?
JR:
It's really interesting. Initially, when I started to come into my own personal money with Microsoft, a friend of mine told me, "Well, I'm working with this woman advisor." So I started working with her, initially. When Amazon happened, and the wealth was really big, we looked around for an advisory firm, and started working with a firm in Seattle called Brighton Jones, which was very necessary for just technical reasons. But then we realised that we had so many questions and all of it was new. One of the big questions, what do we do in terms of ensuring our kids aren't spoiled? And what do we do with money for them? Do we set up a trust? What do we do? We were completely overwhelmed. We had no guidelines, and I couldn't talk to my parents.
David couldn't talk to his mom. We couldn't talk to friends. There was really no one to guide us except for our advisor. Plus, there's no place where it's okay, at least at the time, to talk about money. There's one space where it's expected to talk about money, and that's with your advisor. Our advisor became not only our financial advisor but our therapist, our counsellor, our best friend, the source of information. I remember so clearly being so hungry for information about how are we doing? Are we handling this well? Are we spending too much, too little? How are we doing? And wanting that data on other people like us. And although of course, there's privacy issues and everywhere, but I remember our advisor telling us the story, saying, "You guys are doing great and you're doing well. Your kids will be fine." Assuring us, but also saying, "I have one client who is really overspending. He really cares about wine. He's created this big wine cellar, and he is buying a tonne of expensive wines. He's going to run out of money in five years."
That was a story I heard 30 years ago, and it stuck with me because it was so important to hear what other people are doing. And in fact, it's still very important to hear that. My husband and I have become very philanthropic, and we don't know, are we more philanthropic than others? Do we give more percentage of our wealth? I remember hearing David ask, "How are we compared to other clients?" It's still a very human desire to know where you are and how you fit into the world.
So I think advisors, you're in such an interesting and important role in helping people think through the way they want to show up with their money and their values and how to help them talk with family members, open up the questions. You don't have to be an expert. You don't have to be a psychologist, but you're creating a safe space to talk about something where your clients probably don't have a lot of places to talk about these things and open the door to that. I think people will be very grateful and feel that that's a very powerful gift to give someone to acknowledge some of the stressors and anxieties that wealth can create.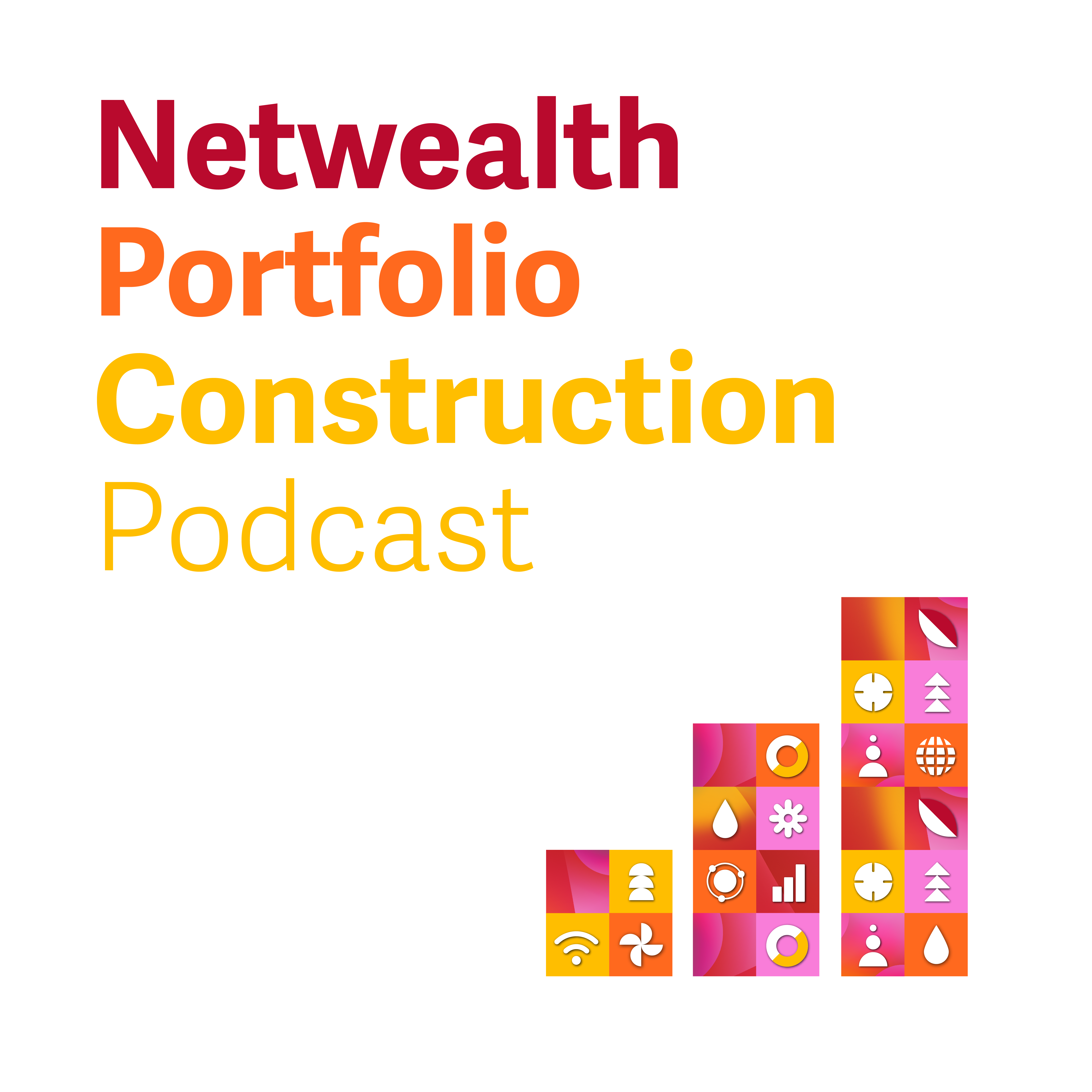 The Netwealth Portfolio Construction Podcast
In this podcast series, our investment research team pick the brains of key wealth management professionals to uncover unique insights on the investment areas they are most passionate about.
MH:
We're starting to see more and more peer groups or peer networks in Australia. Is that something that's been happening in America for some time?
JR:
Well, I can only speak to my experience. I do think so. I think specifically, women's groups have been very powerful for me. I have been in a group of women with capital, and we've looked together and learned together and cut through the jargon. There's no stupid question here. Let's look at our portfolios. Let's talk about asset classes. What does that even mean? And creating that safe space for others like me to learn from each other and to learn together, and to explore venture capital and angel investing and philanthropy and bonds and stocks and all different vehicles and forms of moving money. And to talk about the emotional side of that as well. What are our goals? What is our purpose? What are our values and how we think about money? That peer group has been very powerful for me.
It's been a real catalyst in getting me to think about my money differently, but it's also given me a lot of confidence, and it's a community that I highly value. So yeah, I think the peer learning is really important. It's really why I wrote my book too. It's like, "Here I'm going to share a story about what it's been like for me." I've had so many people come to me and say, "Oh, I thought I was alone." It can be very isolating. "I thought I was alone. I thought I was the only one who felt this way or whose parents reacted this way or who's been struggling with a sibling or with a friend." So that peer connection is very important.
MH:
As you've gone through the book and built out your network and had these conversations, it jumps at me there's three buckets of people you probably met. There's those that have accumulated wealth over time, there's those that have come into a lot of money pretty quickly, and you've got those that come from generational money. Do the conversations merge over time or have you found it very hard to have those conversations depending on where they come from?
JR:
I think they're very connected. I've now done a lot of speaking and working with people who have generational wealth. So fifth generation wealth holder who's struggling. I was speaking in Cornell, and it was to a group of family business owners, and one girl or woman, I don't know, in her late twenties, who had wealth, came up to me afterward and she said, "Wow, thank you so much. This really, really resonated. It opened my eyes to the fact that what I'm feeling is real, which is really helpful. I will be talking to my friends, I have some friends who work at Apple and I ask them, "Can you get me a discount on a computer?" And they look at me and be like, "Why do you need a discount?" Or I'll be in my apartment with my friends looking for a cheap flight, and they're like, "Why are you looking for cheap flights?" It's so distancing, and it's so othering, and it's looking at my money first and not me as a person."
It really helped her to recognise that it is an issue that happens. So even for her who was someone who had generational wealth, she was still facing a lot of the same things that I feel out in the world as well. I think there's a lot of commonality. That said, I also think that there's stereotypical things that happen, which I've learned sadly through my own daughters. I have two daughters, they're 25 and 23, and they have a typical inheritor reaction to the money that they have. They both feel very, very guilty. They feel we have this money and we didn't do anything to earn it.
My daughter is in her job working and she's like, "All my coworkers are struggling and talking a lot about money, and I feel really guilty that I have this privilege." That's, I think, typical of the inheritor. It makes me sad because I feel I was very lucky. I didn't deserve it either. Who deserves so much when there's so much inequity? I was at the right place at the right time. And she was born into a family that has this great fortune. I think part of what I'm trying to do to help people get comfortable with their money is, it certainly doesn't help you to feel guilty. It doesn't help anyone else if you're just feeling guilty. Finding real purpose and a mission or a meaning with whatever gifts you have, I think, is important for all of us.
MH:
So you've mentioned philanthropy a number of times now and also sounds like that's been how you've come to terms maybe with your wealth that you've come into. Do you want to talk a little bit about that and what the impact's been?
JR:
Philanthropy is a big part of what my husband and I are doing now. I think in the past it was a box to check and expected and something I wanted to do. But now I look at philanthropy as a piece of the way I'm moving my money or using my money to create the change I want to see in the world. I want to be that change. I want to create a more equitable world. I'm very focused on helping close the racial wealth gap, and that means directing money philanthropically, but also through investments. I really, just in the last couple of years have recognised that investing is not just boring number crunching. As soon as I recognise that where my money is, is important, and that money has power, I can invest in not only financial return but social return. That's when investing got interesting to me.
I really didn't know anything about venture capital. I didn't know anything about anything really until I was part of this women's group. Actually, it was a big catalyst for me. Now I've been seeking out and investing with women for one because women get two percent of venture capital, women of colour get less than a percentage. So I want to direct money to those women who then can invest in places that are doing things differently and changing the world. Women's healthcare with technology. I've invested actually, with four different women of colour who have their first time fund managers and it's really exciting. I'm proud of that.
MH:
You and your husband have started a movement or created a hashtag. Do you want to talk a little bit about that?
JR:
Yeah, so this was started during COVID. We were sheltering in place. We were freaked out as everyone else was, the uncertainty and what's going to happen, and the need out there. This was the moment to move, do more giving. I'd already doubled down on places that I already gave to, extended three years gifts. We were already doing that, but we felt like we need to do more. We wanted to just give to all nonprofits that were doing good work on the ground, but we wanted to amplify that. We were very aware in the United States, there's a thing called a DAF, a donor-advised fund. It's a charitable vehicle. You put your money in, and it's open to many people. You put your money in, you get your tax break up front, and then you give your money out over time. At least that's the concept.
What's happening is, people put their money into a DAF and then it's not moving through. There's no payout requirement, so there's no timeline that forced on you. So you can let your money sit. We were aware that there was a hundred at the time, 120 billion dollars sitting in donor-advised advised funds. Meanwhile, there was nonprofits and people starving. So we decided that we would put up a million dollars and we'd create this movement called Half My DAF, and say, "All right, we have this pot of money. If you commit anyone out there in the country to halving your DAF, spend out half of the money in your donor-advised fund, you'll be eligible for matches from us. We came up with this talking in our backyard, and I have to say, even now that I've written this book and I'm out talking about wealth, there was a moment of pause because it's very vulnerable to say, I'm putting up a million dollars.
It's like everyone's going to know that. Luckily, I moved through that, but it still exists. But I'm glad I did. We started this Half my DAF in May of 2020. By the end of September, we had moved 8.6 million dollars from DAFs out to nonprofits. People were thrilled. DAF holders basically were telling us, "This is the nudge I needed. This was an inspiration. I'm sitting around the dinner table with my adult kids talking about where we want to give, what our values are." Nonprofits, of course, were thrilled as an opportunity to get this matching grant. It was very exciting. It was actually really also very fun to do this project with my husband. That was another point. I was like, "How's this going to go?" We created a website, we talked to press. We got actually, a lot of great press.
We had to gather the data. We enlisted the help of our younger daughter who was home because of COVID. So it became a family effort, and it was really exciting to see the difference that we made. We hadn't planned on doing it again, but we started to hear people say, "Well, when you do this next year..." So for 2021, we again did Half My DAF. Another exciting thing that happened was my husband and I had again said we'll put up a million dollars. We had partners join us this year in the matching pool. And then for Christmas, our daughters gave us their own money as part of Half My DAF. Our older daughter said, "Well, I want my money to go to racial justice issues." And our younger daughter said, "Well, I want my money to go to climate and environment." So we created more money for organisations that were addressing those issues. We've done it again in year three and it's very exciting. I hope we're making a difference.
The problem is that donor-advised funds are still a problem. Policy change needs to happen around them. We're the grassroots organisation that's trying to move that money. At the time we started, it was 120 billion, it's going the wrong direction, there's now 238 billion dollars sitting in donor-advised funds.
MH:
But that's the opportunity.
JR:
That's the opportunity. That's a huge opportunity. Those are charitable dollars sitting, waiting to be deployed and put to work. It's like the DAF is become this tax shelter.
MH:
Institutions must love it though.
JR:
The nonprofits love it. The institutions that hold the DAF, yes. This is the problem. We initially thought we'll partner with large DAF holders like Fidelity or Schwab or Vanguard. They're making money off the money sitting in their donor-advised advised funds. When we calculated it was hundreds of millions of dollars. There's no incentive for the DAF holder or a sponsor to move the money. It's all the structure. It's again, in many places, the system needs to be changed. There's a real structural change that needs to happen.
MH:
Wonderful. Jennifer, we're unfortunately about to run out of time. This is clearly a topic that you're very passionate about and we've only just scratched the surface. For those that are interested in finding out more, what are some of the resources outside of your book? Feel free to give the book a plug as well.
JR:
Well, you can look at our website, Half My DAF, www.halfmydaf.com. My website is jenniferrisher.com, and my book is, We Need to Talk, A Memoir About Wealth. I just encourage people, we all have a money story, so it's not only people with more money than they had growing up. We all have a lot of emotion around money, the way we learned about saving and spending and giving as kids, the way our mother approached money, the way our father approached money, the attitude we had towards the rich or the poor, or where we fit in the neighbourhood, or whether or not we talked about it. These are things that stick with us. So I think it's important for all of us to be aware of our money stories because they hold biases and fears. Even when you think about being with your partner, talking about money, maybe one of you grew up believing that saving was really a virtue and the other grew up believing that spending was important. You have to understand your own money story and your partners and have conversations to ensure that the money doesn't come between you.
MH:
Congratulations on everything you've achieved, and I look forward to grabbing a copy of the book and reading it.
JR:
Thank you.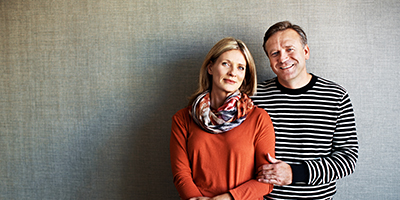 The business opportunity of estate planning as a core service
Explore why financial advisers are well placed to capitalise on a dedicated estate planning offering.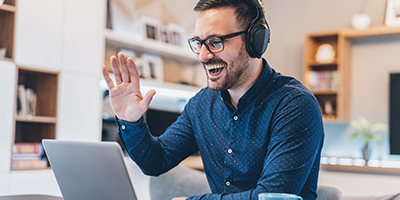 Managing culture, client and technology during volatility
Discover ways you can maintain meaningful client relationships and keep your team motivated.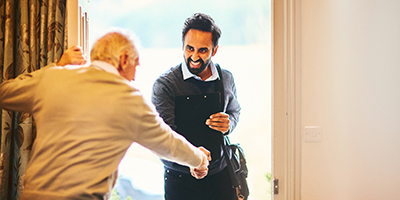 Key factors in the transition of advice to a profession
Find out three key elements the advice industry needs to achieve for advisers to complete their career makeover.