Hear Roger Montgomery, founder and chief investment officer at Montgomery Investment Management share his key market insights and opportunities for equity investors in 2020.
Roger shares his thoughts on the S&P/ASX 200 for the year ahead, impacts of a potentially slowing Australian economy and the advantages of a flexible investment strategy across sector, size and equity/cash.
If you missed the session, you can catch up with a recording or podcast of the webinar, and the presentation slides below.
1. Webinar recording
CPD point only available for live attendees.
If you are not receiving invitations to Netwealth's monthly educational webinar series, please contact us to subscribe to the relevant updates.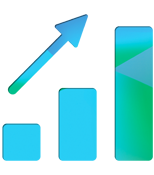 The Netwealth Portfolio Construction Podcast
In this series, we speak to wealth professional experts on the investment area they are most passionate about, with the view to uncover potential investment opportunities and unique investment insights.