Diversification is a common buzzword for describing how to invest. Therefore it's no surprise to see momentum gaining for alternative investments as people look beyond stocks, bonds and cash.
And, while alternatives can be a compelling choice for the right investor, under the right circumstances, the domain is still evolving and requires sound expertise before getting started.
In this webinar, Jason Koo, Portfolio Manager for the Macquarie Professional Series Global Alternatives Fund, looks at alternatives investments and whether it's time to stop over relying on equities in your portfolio.
If you missed the session, you can catch up with a recording or podcast of the webinar, and the presentation slides below.
1. Webinar recording
CPD point only available for live attendees.
If you are not receiving invitations to Netwealth's monthly educational webinar series, please contact us to subscribe to the relevant updates.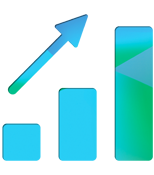 The Netwealth Portfolio Construction Podcast
In this series, we speak to wealth professional experts on the investment area they are most passionate about, with the view to uncover potential investment opportunities and unique investment insights.