We have enhanced our BGL data feed functionality so you can send BGL financial data for all your clients on your code or for selected individual accounts. 
There are a few simple steps to follow in order to set up bulk or individual data feeds to BGL:  
Step 1: Ensure that you have contacted BGL so that they are expecting a data feed from Netwealth.
Step 2: Download the data feed application form via your adviser log in. Tick the relevant box to manage BGL data feeds in bulk or at an individual level.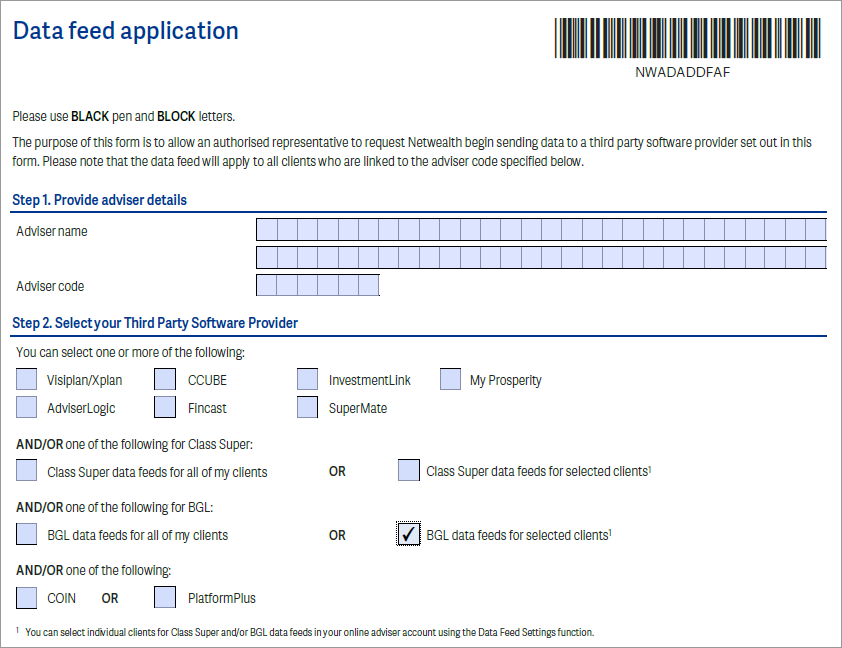 Step 3: Submit the form to us via the document uploader at the top right of your adviser dashboard, or under activities and tasks. 
Step 4: Once the form has been processed by us, you will see BGL as a provider under Business Settings > Data feeds > Settings. Here you will be able to search and select specific clients to set up a data feed for.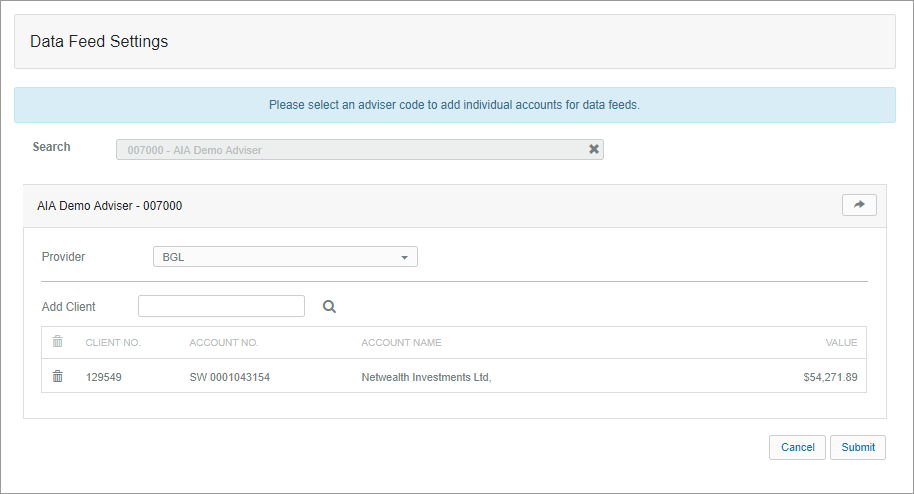 Make sure to watch this space as we are continually adding new data feed recipients to this list. 
To learn more or organise a demo, contact us.
 
Other enhancements you may be interested in