Our online managed account asset planner and transfer tool gives you the flexibility to model the impact of a potential asset transfer, and facilitate the transfer in or out of the managed account.
This month we extended this functionality to allow you to transfer assets and/or cash out of some or all of your managed account model portfolios and into your Netwealth platform, without the need for any signed paperwork.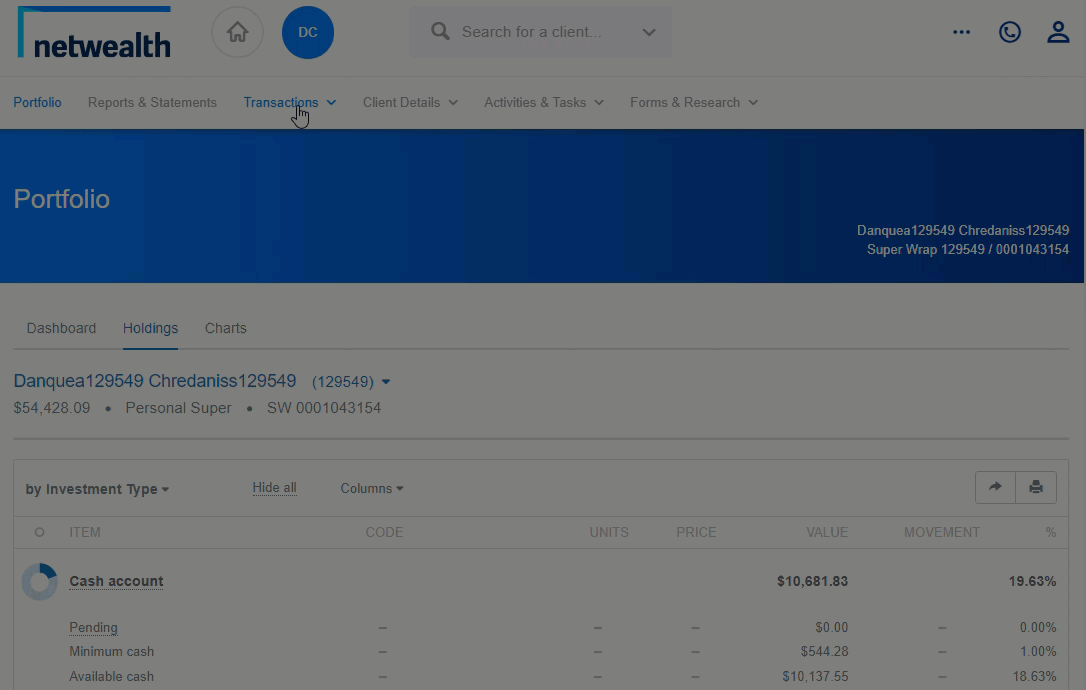 Once you have logged in, simply:
Step 1: Select Transactions > Managed Account > MA Planner and the Transfer Out tab
Step 2: Select from one of 3 options to model and transfer assets out:
a. In specie by model - This option is most useful if you have invested your client in two or more managed models and would like to only transfer all assets out of one managed model.
b. In specie by assets - This option is most useful if you have a specific asset or some assets that you would like to transfer out, regardless of what managed account model they belong to. Consider adding investment preferences such as a 'don't buy' to assets that have been transferred out so that these assets are not purchased in the model again.
c. Full in specie - This option provides an efficient way of sweeping all assets out of the entire managed account
Step 3: You are then able to select 'evaluate plan' which will outline the approximate trading impact of moving the assets out so that you can make an informed decision on whether or not to proceed. Please note, this plan does not take into consideration any managed account investment preferences that may have been set.
Step 4: If you are happy with the outcome of this plan, select 'execute transfer'. Your request will be queued for our team to review before being transferred out into your Netwealth account. If you only did a partial transfer, your remaining assets will without action by you, rebalance. 
To learn more or organise a demo, contact us.
Other enhancements you may be interested in