About the podcast
Hear from Greg Kirk, Executive Chairman of Implemented Portfolios, as he shares some of his experiences over the last 45 years in the finance industry. We talk about the important leadership traits required during the pandemic, the future of the workplace and the challenges of the digital only world on culture. We also discuss the importance of using technology to deliver hyper-personalised client experiences as well as his involvement with new businesses Creative Mass and Lumiant. And finally, we chat about his love for horses and his investment in breeding racehorse winners for the Sydney and Melbourne Cups.
Transcript
Matt Heine (MH): 
Hi Greg, welcome to the show.
Greg Kirk (GK):

Thanks Matt, it's good to be here.
MH:

Now, Greg, like everyone in the industry at the moment, you're an incredibly busy man, but as we were chatting earlier, one of the things that I didn't know about you is you've actually been in the industry for 45 years.
GK:
Yeah. It's certainly been a lifetime, you might say. Yeah, I started in the late seventies. So it's been a long track record.
MH:
No doubt. You've seen a huge amount of change in that time.
GK:
Look, it's been massive. You never really realise it until you start talking to other people, obviously who are generationally from different backgrounds. You start to think about what the industry was like back then. And we were balancing like in the early days in banking, we were doing a balance each Thursday on a big, long piece of paper and mailing it in, in brown envelopes and through couriers and yeah, it was a different world Matt.
MH:
But it's actually taken COVID in many ways to actually progress some of those old processes, remarkable to think, and we're jumping straight into it. The digital signatures have only really taken off as a result of the fact that we're in isolation.
GK:
A hundred percent. I think it's been a really good intervention into a lot of, well probably just to get rid of a lot of the old beliefs. The fact that you had to be in the office every time to work, a lot of people who probably were traditionalists just had to change. And I think that force change is going to be of great benefit for the industry.
MH:
Greg, when I think about your career, the word entrepreneur sort of comes to mind, you've done a whole range of really interesting things. You've worked in very large institutions. You've run a and worked in a recruitment firm and you're currently involved in a number of technology firms, a managed account firm. When you think about your career, I think that whilst you've had many jobs, you've suggested that your favourite role is that of leadership, which was an interesting discussion.
GK:
Yeah, look, it's been the thing that I took out of probably, even through school, sporting captain, those sort of things into the professional world, and very fortunate, at 21 to be leading a team that was the first time. And again, in the old world of banking, that means you're running relationships as well with businessmen in all areas of industry. And that's probably the best grounding that I could have had is you understand commerce, but also you've got a lot of responsibility to go with it. And that's probably set me on the course of always wanting to be in the leadership position, not from a control perspective, but being accountable for an outcome and trying to help people, whether that's clients at the end or your team internally. So it's been certainly the one thing that's been a constant, whether it's in the big institutions or with the startup businesses, they all require a sense of leadership.
MH:
Leadership means different things to different people. You've touched on a couple of them around accountability. No doubt your leadership style has changed dramatically since you were 21 years old. What are the things that you love about leadership and what are the things that you feel are a real strength?
GK:
Well, look, I think it, the two things that I find is probably sometimes the poisonous chalice, so to speak, but equally the greatest benefit of being a leader is watching people grow and in doing so, in getting growth out of your team or out of the individuals, there isn't a straight line. It's not linear, there's ups and downs. Sometimes that's being a therapist to people. Sometimes that's being the disciplinarian and to me it's the same as parenting, some of the hardest things you'll have to deal with at times, you do, because that's what's in the best interest of the team or your kids over a long period of time. And the leader's role is to think over the horizon. And so I find those parallels between personal and business as a really important aspect. I enjoy parenting, not always, but generally it's an enriching sort of process and so is leadership. When you can see people that have worked for you or with you, or you've worked for just prosper in life, I think it's a really wonderful outcome.
MH:
As a father of three very young children. I often think that parenting is the hardest type of leadership. And I actually go to work for a holiday.
GK:
Well, it's funny. I probably became a better leader. You asked the question earlier, my leadership improved after having children. There's no question. Before that you're learning in a completely different situation and you're learning in a bit of a vacuum, with family even more so, there is no recipe, there's no right and wrong. Therefore you really have to, I think, deepen your behavioralist skills, so to speak and understanding what every outcome from every input. So I think they're the things that I've learned. I find them the same though. The parallels for me are the same, so.
MH:
Leadership particularly over the last 18 months has really come to the forefront. And it's been a good test for all leaders, I think. In your role as executive chairman of Implemented Portfolios, what are some of the leadership traits that you've found have been really important over the last 18 months? And what are some of the things that done differently to what you might have done historically?
GK:
Yeah, that's a very good point. Look, firstly, in leading a business, the size of Implemented, it was a challenge initially coming into a small organisation because having had the privilege of working in some of the bigger institutions with big teams, there's plenty of resources to do the job. So you really need to re-base your humility and what you're willing to do because half the time you're taking the bins out, as well as leading the business. So that was probably the biggest change from one area to another in terms of Implemented over the last period, I think it's really been a case of, again, we had to specialise in what we do and refrain from chasing opportunities that weren't core to our business. So a lot was sticking to our knitting, getting the momentum in the business, getting the scale in the business itself.
GK:
And so, I think the big pivot we made probably in the pandemic was of course the working from home, was the same as many other employers have had to do, but we had sort of readied the business for that wheel before. So we were cloud based and I mean, it was March the ninth of 2020. We decided it at an offsite, funnily enough, that we'd all work from home. The next day we went in and implemented that. And I think during the pandemic, it's actually been, probably seen, it's come to the fore of how good a business Implemented is in terms of assisting the advisors that we service as well, to be able to do more efficiently do business. And so I think we're set up for the pandemic world very well in Implemented.
MH:
Were you surprised by the growth that you were able to achieve during the last 18 months given everything that was going on?
GK:
Look, I'm not surprised. I think always you're challenged and there's always going to be challenges in the business, but I suppose we've ended up adapting as an industry and as a company, much better than I would've probably anticipated at the start of it. I think everyone's view was more on the outside risk protection than it was that we were going to be as bullish or buoyant an industry as we turned out to be over these times.
MH:
One of the questions that every business is grappling with at the moment, whether it's big, small or medium, is what the future of work looks like and how do you actually take the best bits, if there are such a thing, from the last experience of the 18 months, or is everyone going back to the office? Are you going to be flexible? How do you see the future of work playing out?
GK:
Yeah, look, I think it's somewhere between the two polarised views. Look, I don't ever see us going back full time to what we were before the, or say pre pandemic. I don't see us going the other end of the spectrum and always working from home and always doing Zooms, Teams, Google Hangouts, whichever medium you want to use. I think it's somewhere in between. And certainly it's a proposition that Implemented is taken that we believe flexibility is a very key element of our employee value proposition. And to me that fits the lifestyle of people as we move forward in this more digital world.
But I think you need both, I'm probably a stickler for the fact, there are some really great things to take forward from the way we were working to the way we should be working, going forward. And some of those obviously exist around on things like culture. It's very hard to develop and maintain a proper and prosperous culture if you're never actually seeing each other. Now I know it's not impossible, but I think it's a lot better and optimised, but if you can have frequent periods of coming together for real engagement with your team.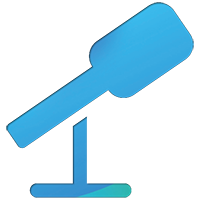 Listen to more Between Meetings podcasts
In this podcast series Matt Heine, Joint Managing Director of Netwealth, chats to industry professionals and thought leaders on what opportunities and challenges they see for financial advisers and the wealth industry as a whole.
MH: 
Absolutely. And we're thinking about it along with very similar lines in that it's collaboration days. If you're going to get together, make sure it's for a purpose of sharing ideas and work shopping.
GK:
Yeah. A hundred percent. Look, I don't enjoy a hundred percent digital environments, I'm much, again, it's a little bit of probably the traditionalist, especially, given the period of time I've been working, but I do really enjoy having people in a room with a whiteboard and the talking stick, whoever gets the pen has the right to draw. And I think they're invaluable sessions that the digital whiteboards just don't replicate.
MH:
Absolutely. You just mentioned the move to the digital world, a number of the businesses that you're involved in both Implemented Portfolios and also Creativemass must be the benefactor of that shift as people are looking for ways to become more efficient, but also to provide a better client experience.
GK:
Yeah. Look, I think you're right. The core to arms for all types of technology and Matt, obviously, Netwealth set the forefront of that with the amount of content that you pump out around what's happening in technology itself. And I think it's evident from the number of technologies that advisors and others have at their disposal. That it's a cluttered field. There's a big demand, but there's equally a big confusion still out there as to which combination of technologies do I need to be able to prosper in this world going forward and equally there's still the same human fears about change management. We've still got people who fear technology. I try to stay at the forefront of it, even though I'm going 62 in a couple of, this year, a couple of weeks. It's an interesting time that I, you got to stay relevant. And for me, probably the one thing I'd like to see is an industry more willing to try than actually kick the tyres, which we still tend to be doing a little at this point.
MH:
We'll come back to Implemented Portfolios in a moment because it's quite a differentiated business in the market, but just on, I guess the technology side, you're involved with Creativemass, it'd be great to hear a little bit more about that, but also in, as you just said, a very crowded market, you've also invested in, started a business called Lumiant. What was the thinking behind both of those?
GK:
Well, from on both a personal investor and represent Implemented who equally investors in those businesses, both were come under the principle from an Implemented perspective around partnering with like minded individuals, be that practises, we had four or five practises who partnered with us in the establishment of the Lumiant business, which is basically a values based advice solution for advisors, SaaS based. So that one's underway and led by one of the founders of Implemented that's Sandy Burridge, equally Michael Rouse, who leads the Creativemass business had an object in mind to deliver better technology to advisors in the market. And when coming across Michael, I found a lot, a lot of, again, alignment in the aspiration and the way in which he wanted to attack the market. So they come from a point of partnering in trying to better the elements of advice in this industry.
So there's a little bit of nobility in it. If you could say from an Implemented perspective, because we fundamentally believe both the founders and equally the shareholders of Implemented today. We do believe advice is a very noble industry if it's delivered appropriately. And what we try to do, whether it's through Implemented in providing efficiency and better service for the individuals, the individual clients, or Creativemass in the delivery of financial planning and CRM technologies to advisors, again, in the way in which they can better delivery of their advice or Lumiant in helping unwind some of the mysteries about what the client may actually want and what they actually need, so that it betters best interests. So in that way, they all align. And so we align the economics and try to prosper as a group of individual businesses.
MH:
As you were just talking through those three businesses, it becomes apparent that each of them is actually in many ways trying to deliver personalised or potentially even hyper personalised outcome for the end client. Was it a frustration that, with the existing providers in the market that led you to go and invest and dedicate time to those three to from businesses? Or how did it come about?
GK:
Well, again, the link, the alignment for us was our constituency at Implemented. A lot of, well, not a lot, all of the practises that have committed to support our business and our services all believed in the same thing that, again, the individualization aspect was critical to them. Efficiency was important to them. So with those two things in mind, we felt they were the overriding business decisions for each of the businesses we spoke of, and that they would have overlap with the Implemented constituency, which they do. We've got Implemented practises who use Creativemass or their platform, Wealth Connect, and equally we've got practises that are using Lumiant as well as shareholders of Lumiant. So again, it was a natural synergy. Put it that way.
MH:
Greg, we've talked about Implemented a couple of times, but it might be worth just taking a step back and just giving the listeners a bit more of an overview of exactly what Implemented does and maybe how it differentiates in the market, particularly within sort of managed accounts and the broader automated investment solutions.
GK:
Yeah. Look, obviously there's a regulatory context to it. We're an AFSL as an MDA operator straightforward, we run both a custody and non-custody services. So on, as you know, Matt, we're a very supportive partner of Netwealth for administration in relation to the majority of our services. And actually we have a bigger spread of our business with Netwealth than we do on a custody service, which again allows us to take discretionary and self-managed super clients directly in, but fundamentally what differentiates us from the rest of the market of in managed accounts is that we run an individually managed accounts. So again, that mass personalization, mass individualization, where we can change over different assets if people want to in specie, personal assets in that they don't wish to sell, or they wish to hold for a long period of time.
We can take all of the preferences around things like ESG, attributes, tax parcels. So it gives the advisor a service in which they can individualise the investment outcomes for their clients and do so in a very scalable way. And one which is a high touch for the individual. So our communications weekly, monthly, and quarterly. So basically it's a service which provides that individual outcomes and delivery, but equally does it in a scalable way for the advice practise. So no more ROAs, if it's held within our discretion to be able to manage the portfolio and the way in which the mandates are delivered, we can avoid or look to avoid asset bubbles at any point. So we can go to zero and all growth asset classes. So again, it gives us fairly strong flexibility to manage the client's investments without having to go back each day for approval, either from the investor or the advisor.
MH:
And within that, obviously they can pick and choose to exclude or include individual sort of constituents or assets, but you also have quite a broad range of options for them. So an investor or an advisor can choose whether they want to be invested via passive investments, if they want dynamic or tactical asset allocation. What's the trends that you are seeing in that space and most people sort of leaning towards more of a passive portfolio. What are you seeing in the market?
GK:
Well, we're seeing obviously, the usage of ETF and other passive vehicles, growing exponentially and that hasn't abated at all and continues obviously unchecked in many respects. We see a predominance within our own options towards our ETF strategist models. So that's certainly of the nearing 1.9 billion that we manage on behalf of investors and advisors that the predominant amount of that probably 85 to 90% sits in our ETF models. So we do have some stock picking models as well, but they're very much in the minority at this stage. So people still going passive, but we've got a very active asset allocation, which again, our advisor constituency really like, and it gives them the ability, obviously for their investors to be, let's say sleeping well at night, knowing that someone's looking at what's happening and coming at you in the market, rather than having to go back and do a thousand R0As to change something if they see a storm on the horizon.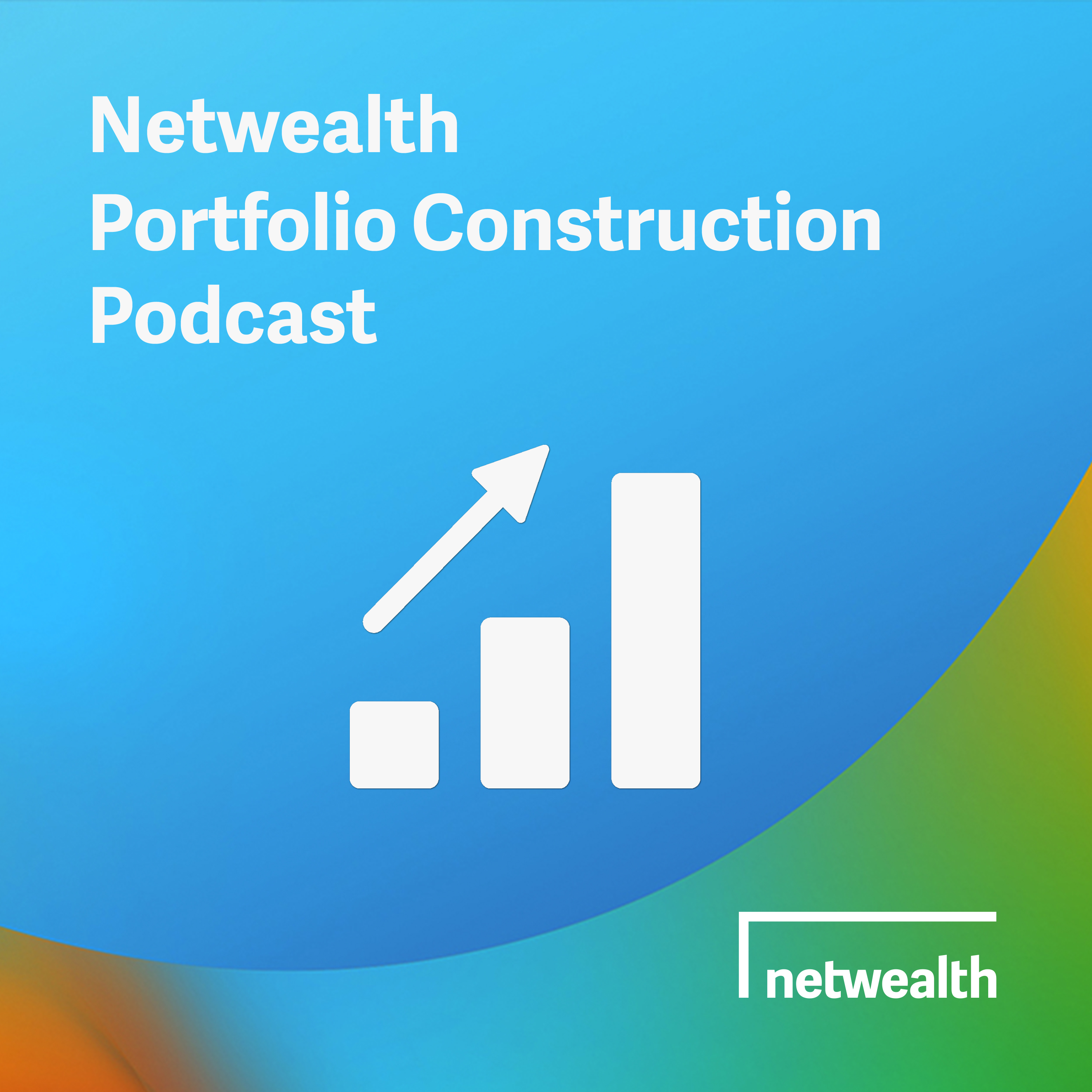 The Netwealth Portfolio Construction Podcast
In this podcast series, our investment research team pick the brains of key wealth management professionals to uncover unique insights on the investment areas they are most passionate about.
MH: 
Greg, one of the trends that we're certainly seeing across the platform and more broadly in the market is ESG investing. Have you had much demand from your client for new portfolios or an ESG overlay?
GK:
Yeah. Look, it's an interesting one, Matt. I think it's really, it's a little bit like the ETFs discussion we just had. Certainly we are seeing the demand increase and that's both from end consumers, as well as the advisors themselves. Now we haven't had a big call in prior years, we've been watching it and we've had some concerns around the ESG market that it was still relatively immature and equally there was still some signs of brainwashing and all the other elements that we're dealing with as an industry. But we have seen a bit of a change in that, and it's becoming a more mature market. It is more sought after, previously, most of our advisors that had a need were able to do so in, because we are an individually managed account, they were able to substitute assets if they wish, but because it is becoming more mainstream that creates the need for ROAs or SOAs in some circumstances, obviously at the start of a strategy. But with that in mind, we've started to turn our attention to the fact that we need to do something in this space to make it easier for our constituents.
GK:
So we are in the process of deepening some research around the holy ESG market from both the demand side and try to understand how green consumers are looking, what are they exactly looking for? How green to go, what the advisors think about that. There's certainly some warning labels that I think we eventually will, once we get to issuing a series of models, we will put on it. And it is a little bit like, I don't like the liken it to the cigarette industry, but people smoking know they're going to run some risks. And I think it's a little bit the same in the ESG world. You need to understand that these are imperfect scenarios at this point in time. And particularly in our case, if we are doing so through an ETF structure, because you've got, obviously it's a different sort of screening process in there. So yeah, it is something that's testing our thinking at this point, but some one that we are definitively going to come to market with a set of solutions for our constituents.
MH:
You mentioned before that it was very much investor led and I think then subsequently you're getting demand from your advisors. Another asset class that we are starting to hear more and more about is Bitcoin and Crypto. Have you seen any demand from your clientele for an allocation to Bitcoin or Crypto?
GK:
Look, we've probably come up against the issue, probably it would be half a dozen times in probably, I don't know, five years. It hasn't been a prevalent one to be honest. And if it was, it hasn't taken much to dig into for us to decline to participate at this point in time. It just not in the mainstream and therefore obviously being a business that's pretty focused on trying to become very scalable for the benefit of that constituents. We just haven't chased it to be honest.
MH:
Excellent. Greg, many of the things that we've just touched on, no doubt draw from trends and I guess, implemented ideas from the US, around the value based planning also, or TAMs, so turnkey asset management. What are some of the things that you are seeing overseas that maybe haven't become mainstream in Australia or that you think we could borrow from the US?
GK:
Yeah, look, I'd probably say more in the advice industry itself that, probably the one trend that we continue and it probably sits back a little bit, invalidating the emergence of Lumiant as a business is there's a lot more behavioural values based advice delivered in the US than it is here. We tend to preoccupy ourselves and encompass all of us in it, into product differentiation, channel differentiation. But in reality, I think a lot more of it has to do with the situation we've found ourselves in here in the wealth and advice industry. We're just ended as you know, not long ago, a raw commission, best interest all of these aspects, I think really have the ability to be overcome quite readily if we ended up with a better engagement and I'm not blaming advisors.
I'm thinking about some of the tools that they can use, which is, as I said, why it fits nicely into the Lumiant space. In the US a lot more spent in the front office, in the strategy and formulating a client experience that will ensure that it delights their clients and informs their clients. And I think that's a space we just haven't done enough work on in Australia as a broad sort of comment about the industry itself. Whereas we do preoccupy ourselves with different flavours of product, different pricing structures and whatever it may be. And I tend to think a lot of that, all it does is make the industry so complex that it actually pushes clients away again.
MH:
So thinking that one through, if crystal balling for a moment, clearly your big believers in the value based advice and the scalable, personalised advice. What are some of the other big changes or trends that you see really making a big difference in the industry over the next, maybe three to five years?
GK:
Well, we've talked about technology obviously, and the adaptation of technologies will continue to be front and centre. And I think the other one is exactly, as I just mentioned, I think, probably the change that we'll see is in the value proposition of licensees advice-based licensees in the market. We've seen the bank balance sheets basically removed, whether you think that's good or bad. I think there's a more balanced view and it's not good or bad. It's just that I know it's probably not going to be good for consumers if there was a big fallout in the market because those balance sheets did provide comfort and underpinned to the industry. However, I think with some of the institutional thinking having gone, there's less control at the centre and more, probably the risk appetites just picked up a little bit for more innovation in the sector.
So I'm really very interested. I don't have a solution, but I'm very interested in how the value proposition of licensees emerge in this coming period. And particularly around the economic sustainability of a licensee, because it's again, been a bit of a gap or a mystery for our industry. And unless you had vertical integration, you couldn't manage a licensee. So I think this whole world of a better proposition, licensees probably becoming again a little bit more like their networks in the US, where they bring technology solutions, they become buying groups and a education, advocation for better ways of doing things. So I think that's probably another element that'll emerge here that I'm particularly passionate and interested in, but certainly I don't have a solution for it at this point in time other than the obvious, which is continue to use Wealth Connect, Lumiant and Implemented Portfolio.
MH:
Obviously, and on those three businesses, if listeners want to might find out more, what's the best way to go about that?
GK:
Look Implemented, obviously, our website's a great website. I'm sure you can jump on then and you'll get a lot of information and encouragement. And there's a call to action on the website. Equally, Wealth Connect and Creativemass contact point digitally is straightforward and equally. Lumiant it's a real interesting one. I think people need to contact, again, the website has some great opportunity for enrolling or engaging in some webinars as regular thought leadership webinars on the go, which there is an Implemented it as well. We have a number of lockdown advisor and other forums in which people can engage with.
MH:
Fantastic. Greg on a personal front, outside of investing into ETFs and the various businesses you are, I think your other favourite investment or asset class is horse racing.
GK:
Yes, it is Matt. It's one of those things that have taken with me since I was very little, riding horses and the likes. So I've been involved for as long as, or longer than I've been in financial services. So whether it's breeding mainly from brood mares, did a lot of brood mare farming through to ownership of race horses. I have a Sydney Cup winner in the stable now-
MH:
Congratulations.
GK:
Yeah, we won the Sydney Cup in April of this year and I've got hit the horse that won that Selino and another one I just bought out of France and landed in this country in August will, is also aimed for the Melbourne Cup. So at this stage, I'm on track to have two in the cup, in early November, which would be an excellent time.
MH:
Let's just hope that we can actually attend the Melbourne Cup this year. And more importantly, that you can get down to Victoria to hopefully watch your horse, have a win.
GK:
Well, Matt, put it this way. It would be a sad day, if I've got two running in a cup and I can't get there, but there's every chance that could happen. So I'll take running first and second as a consolation prize.
MH:
Well, best of luck, I'll be cheering for you from the sidelines. And more importantly, thank you for spending time to chat to us about the various businesses you're involved in and great work. Keep up the leadership in the industry.
GK:
Thanks, Matt. And I'd certainly return the favour, Matt. Keep up the good work and it's great to have you as a partner.
MH:
Thanks a lot, Greg.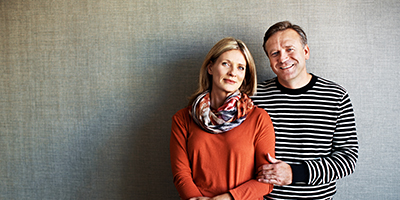 The business opportunity of estate planning as a core service
Explore why financial advisers are well placed to capitalise on a dedicated estate planning offering.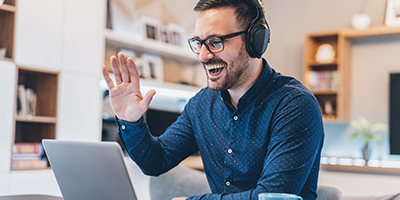 Managing culture, client and technology during volatility
Discover ways you can maintain meaningful client relationships and keep your team motivated.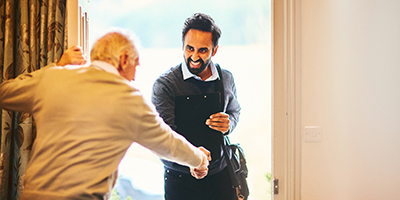 Key factors in the transition of advice to a profession
Find out three key elements the advice industry needs to achieve for advisers to complete their career makeover.