About the podcast
Listen to Senator Andrew Bragg share his thoughts on a wide range of topics, including how he took on tech giants Google and Facebook earlier this year, the importance of dynamic policy settings for Australia to be competitive, the need for regulation and consumer protection in cryptocurrency markets, and what we need to do to make super work more effectively for Australians, as detailed in his book 'Bad Egg: How to Fix Super'. We also discuss his passion for reconciliation in Australia with his recent publication, 'Buraadja', as well as his early years growing up in Victoria and his love for football.  
Transcript
Matt Heine (MH):
Senator Bragg, welcome to the show.
Senator Andrew Bragg (AB):
Hey mate, how are you?
MH:
Really well. Appreciate you joining me. I know that it's a very busy time for you, and particularly with everything going on in the world. I have no doubt that this is going to be a very interesting discussion.
AB:
Well, it's good to be talking to my Victorian brethren. Of course my life started down there in Victoria, and have to say, I watched with great regret what's happened in Melbourne over the last 12 months, but it seems now both big cities are in a similar position.
MH:
Absolutely, and I did notice that you're originally born in Carlton. When did you move up to Sydney?
AB:
Well yes, I think I was born at the Royal Women's Hospital there. I'm not sure if it's still ... is it still there?
MH:
It is, yeah. Opposite St Vincent's, I believe.
AB:
Yeah, yeah. So that's where I started. But I grew up in Shepparton, which is up in Northern Victoria. I was there in Shepparton in Nagambie. And I grew up in country Victoria, so I played a lot of country footie, and fishing. I mean I was always a bit of a skinny kid, so my dad used to say, "You were good when you got the ball, but your problem was you couldn't get the ball very much." But yeah, so my main interest when I was a kid was sort of fishing and football.
MH:
Fantastic. I was reflecting on the last decade this morning when I was doing a bit of reading on what you've achieved particularly over the last 12 months, but also over the last 10 years. And I think we first crossed paths in around 2013 when you were the policy manager at the FSC. So I think before we move onto some of the other topics, really interested to know how you actually moved from, I think you were an accounting major doing internal audit at EY through the FSC, to deciding that politics was your ultimate calling?
AB:
Yeah, so I mean I went to uni in Canberra and I did international relations and accounting. And then I went to EY, and I was in internal audit, and they didn't like me and I didn't really like them all that much. I mean I wasn't very good at conforming. And I mean but I did learn a lot about risks and controls and governance from that period of internal audit, which I guess has served me quite well in other things I've gone on to do. I mean I was at the FSC for seven years, and that was a good management experience, and a lot of interests in dynamics. I mean I would say I worked really hard in those years. I mean I remember that I'd get into the office, and I knew it was early because the bloke who made my scrambled eggs wasn't available yet.
So I used to see the sun come up sometimes at work. And then I guess I sort of quit there with the view that I'd try and get into federal politics. And that's always hard getting in. It took me a couple of cracks and I sort of got in on the third go. I never wanted to be an apologist for wanting to be in politics, and it didn't really matter that much which district in particular I represented at the time. I was more interested in making a policy contribution, I guess to be frank. I tried to make a start on in it in these first two years.
MH:
Okay, so do you think that your interest in policy started at the FSC where you really saw the impact of what you were working on at the time?
AB:
So my interest in policy and politics came from my father. He ran the Northern Victoria Fruit Growers and was involved in fruit growing policy in Northern Victoria. And he would come home, talk about tax, and trade, and water policy. And then ultimately the involvement that he had with the SPC Cannery, which is the Shepparton preserving company was I think quite critical. I mean that was basically a case in the early '90s where the cannery had been closed down by extortionate labour union demands on wages. I mean the SPC at the time was a co-op run by the growers. And I guess I was concerned that the vested interests of a few could triumph over the interests of the many, being the members of the town. And I guess that attracted me to the liberal party. I mean I'm the first person in my family to have joined that political party since my family migrated to Australia, so.
MH:
And since you've joined the senate you've certainly had a big impact and you've worked on a number of committees, and also chaired a number of committees across a whole wide range of topics. Of those ones, which ones have you enjoyed the most? I mean from my perspective I'm going to be interested in the FinTech review, and also some of the work that you're doing on crypto. But where do you feel you've had the biggest impact in your time serving so far?
AB:
Well, probably the biggest impact was the result of me having to break my Christmas holiday this year when I was called in to participate in the senate economics committee review of the media marketing code laws. Now, the media marketing code laws are a set of laws designed to get Google and Facebook to pay for public interest journalism. Now, people may remember over the Christmas holidays that Google and Facebook had threatened to turn of Australia, to leave Australia. And the moment that a company threatens a country like Australia, I mean the country had to win. I mean Australia wasn't going to be beaten by Google. I mean maybe a small country, but I mean Australia is the 12th biggest economy and earth. We're a vibrant liberal democracy, we're not going to get bashed at by a company. It doesn't matter who it is.
And so I think we turned around that public debate on that issue and we won that. And now media organisations are being paid by big tech companies in effectively a world first. So where I think we're going to go with the penetration of big tech into our society is more regulation rather than less. So that's probably one instance where I think that intervention was hopefully helpful. But in a more day to day sense, my main interest has been in chairing the FinTech committee, and now the Tech Committee which is looking at things like crypto.
MH: 
I remember reading obviously all the articles around the big tech discussions, and I remember thinking at the time, "I would have loved to have been in the room with Josh Frydenberg, Mark Zuckerberg debating the media laws". It would've been a fascinating conversation, and one that I imagine went over many, many days.
AB:
Well, I mean Josh is good on the phone, and that's one of his great strengths. That he's a great connector and he's a great guy, and I think he's a terrific leader actually, Josh. And I love working with him, and I'm sure that he burned Zuckerberg's phone up. And that's all good. But the thing is that we just had to win that argument. Because the threats and the bullying, it's a bit like the unions coming in and threatening and bullying. But I have to say, of all the lobbying I've seen in the two years I've been in office, the worst lobbying I've seen, and this is apart from the big super funds probably, with their ridiculous newspapers like the New Daily and all that. It would've come from the big tech companies who would sort of come around to your office and sort of say they thought that Josh was corrupt, and I sort of had to remind them where they were, and really grubby, grubby stuff.
MH:
Was it ever a real contemplation that we might've had an Australian society without Google and Facebook?
AB:
Oh, well I think we were happy to let Google leave, and leave with their millions of dollars of advertising revenue which would go to someone else like Bing. Yeah, I mean in terms of Facebook, they didn't threaten to leave the country, but they threatened to take things off their platform. And so be it, I mean people would have to go elsewhere to see that information. So I just think we had to show that we weren't going to be bullied, we weren't. I mean I see no also in France they've got similar laws. And the rest of the world will follow us. I mean at the moment the ACCC is doing a review into digital wallets and looking at how these platforms manifest and how they are going to grow in terms of their importance.
And if Apple is going to go into buy now and pay later and become a bank, and run its digital wallets and have that hardware and that software, we're getting into the railroads and oil companies of the 21st century pretty quickly. So, and the question for us as your representatives in Canberra is, "Well, what sort of laws are we going to put in place to maximise dynamism and technology?" Because I mean these are all good things, right? But we don't want to see a concentration of power, because we believe in fair and free markets. So these are becoming very, very big.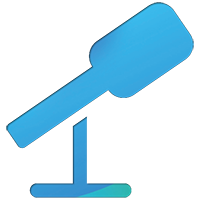 Listen to more Between Meetings podcasts
In this podcast series Matt Heine, Joint Managing Director of Netwealth, chats to industry professionals and thought leaders on what opportunities and challenges they see for financial advisers and the wealth industry as a whole.
MH:
Absolutely. And tech obviously has so many different arms into society. The financial technology is obviously a big one and one that I'm fairly passionate about, so interested in some of your views on that, and particularly, and before we move onto some of the work you've done through your books, how do you start to regulate things like crypto, the huge growth in some of these trading apps where they're encouraging millennials to effectively bet on the market, and at the same time create a stable and well functioning financial services industry? The two seem to be at odds with each other. I'm interested to understand how the government is thinking about it.
AB:
Well I mean it's totally unregulated, pretty much. I mean apart from the fact that we have digital currency exchanges which are regulated under Aus Track, which appears to be a pretty light level of regulation, I have to say. I mean this is totally in the wild west. So I mean I was reading some submissions yesterday, and there's an organisation called 'Finder' which you'd know, and that's said that 17% of Australians own cryptocurrency. Now that is a very high number of Australians, and I'm sure that's predominantly amongst younger people. So I mean we can talk about this all we want, but this is happening. And so my view is we need to be looking at what appropriate regulation we should have in this place, not, "We don't want to think about it. It's too hard. It's too risky." I mean it's happening, people are going to do it.
The question for the proponents of digital assets is, "What is the value it's going to deliver Australia?" now I think Hamish Douglas is talking about there being no value. That may be the case, I don't know, well test that proposition. But I would've thought in relation to things like Stablecoins and the like, I mean there could be some value and more efficiency. So let's see. I mean the point is we can't close ourselves off as a country to these things.
MH:
And I think that's an interesting point anyways, because Bitcoin, and Ethereum, and the speculative nature of the crypto seems to get mixed up with the actual underlying technology, which inevitably is going to have some value, and we're seeing some great applications already within financial services, not to mention every other industry. So it's about getting that balance.
AB:
Yeah, so are you able to get access to crypto through your platform?
MH:
We do have some investments for sophisticated investors where they're offered via IM funds, and there's also been, I think, a number of ETFs that have been listed on the exchange recently. But as far as crypto as an asset class, I think we're probably taking the conservative view, and I can't see it making an appearance in the next year or two.
AB:
Okay, well I mean this is the first time I've sort of made any comments about this. But I mean where my thinking is, and I'm not inclined to be one of those government people that sets a view and then never moves. I mean I think in this space you've got to be iterative, and you've got to be open with your thoughts and be prepared to move. But my current thinking is, we don't really have a fulsome licencing regime for markets, we have no regime for products. We have no regime ... By products I mean tokens and assets. We have no system for custody. But this has been possible in the UK, and Singapore, and the US state of Wyoming. So we want to make sure that we're not going to be disrupted. We want to make sure that we investigate the viability of having this form of regulation, because as I said Matt, this is already happening.
Now, if Finder's figures are right and 17% of Australians are already in there, then surely we want to have a framework. So that is where I'm currently thinking. And throughout the month of August 2021 we'll be having public hearings into this, and we'll be hearing from the market exchanges, the asset managers, various people. But we want to also hear from people who have advice to us on, 'What's the best way to protect consumers?' Because I think the regulation could be a good thing for the people who believe in crypto, but it'd also be a good thing for consumer protection.
MH:
Absolutely. When you see people piling into Dogecoin off the back of Elon Musk's tweet. Again, it's all about finding that balance and trying to make sure that you can protect the savings of Australia, but also allowing them to participate.
AB:
Yeah, and I don't think ... We'll get blamed if we don't have a proper system. Because that's the Australian way, right? Blame the government.
MH:
And as far as making Australia more competitive from a tech perspective, I think we're really struggling as a nation to retain talent, but also to attract talent. And we're certainly seeing that in our own business, and a lot of businesses that we talk to. What does Australia need to do to have more successes like your Afterpays on the global market? Is there much thought around that at the moment?
AB:
Look, I think being competitive is the same for being competitive in FinTech, tech, and as a country. So it's how flexible your labour laws are, it's how competitive your tax sittings are, it's how dynamic and moveable your policy settings are. I mean we've deployed measures like having early stage venture capital funds, and early stage innovation company structures. Now these are things that we've deployed because we want to try and get more capital into the country into these spaces. But we've got to be open minded about changing it all the time. So it runs against the conventional wisdom in government, but we may need to update these company structures every two years.
MH:
Yeah, because certainly when you speak to some of the big tech companies from overseas, whenever they contemplate coming to Australia, they do. The first thing they look at is our labour laws, and they typically balk and run home very quickly. So that certainly seems to be a big problem, but as well as making sure that people looking at Australia see it as a place of opportunity that they can come and make their fortunes or make an impact.
AB:
Yeah, so we've done well. I mean companies are coming to list on the ASX. Tech companies are coming to list on the ASX. So the FinTech thing has worked. I mean we are now strong in FinTech. And it's not just our Afterpay and Zip, it's also Airwallex, and Safety Culture, and a whole lot of other companies that you'd know well. So that's been a great success for us. And the way to build on that is to keep on evolving these schemes. Because I mean it has been a bit of a partnership. I mean and the PM and also going back to Turnbull, and Josh Frydenberg, they've all worked together on this agenda of making sure that Australia was strong in FinTech. And the reason that we believe in FinTech as liberals is two.
The first is we want consumers to have more choice. And the second thing is we want to have more tech jobs. And the third reason is we're not here to run a protection racket for the incumbents. We're not here to try and run an agenda for the people that I used to work with at the FSC. We're here to run an agenda for the people that elect us to public office. And I have to say, because you've asked me about it. Some people tell, "Have you lost some friends from your FSC days?" And I think some people are probably a bit disappointed I didn't run their lines that we say in the business, but I mean seriously, I mean in a democracy if you really want people to go into public office and then just run the agenda of a vested interest ... I mean we see it every day across the aisle. I don't want to be too political about this, but I mean labour has stacked it's ranks with union officials, and often it's quite confusing about whether or not they're talking about the interest of their voters they represent, or the people with the super funds, or the people with the union.
And now I'd just like to be very clear that I'm there to represent the workers who elect me to federal parliament. And I know that people want more choice, which I assume is why you've been successful with your ventures at Netwealth, because you're giving people choice.
MH:
That's probably a fantastic segue to your second book, 'Bad Eggs', where you've shared some fairly strong views on how you think the super system should be structured now and into the future. Love to hear your overarching comments on where you see the biggest opportunities if you like.
AB:
Well Matt, the reason I wrote 'Bad Egg' was to put out a manifesto on what was wrong with super. Because you get sick of people whingeing and whining about stuff and then not putting any ideas on the table. And I'm a bit of a risk taker, so I thought I'd better do it quickly. And look, the key point is super is actually a good idea. I mean it's just not working for the people it's supposed to work for. It's working for the unions, and the financial institutions. The fees are too high, there's too much wastage, and we're not getting people off the pension. I mean who could conceive of a government scheme which is intergenerational, which costs the taxpayer more and more every year, and never delivers a net savings to the commonwealth? Never. I mean even the latest intergenerational report which was released in early July 2021 shows that the cost of super will only increase until 2060. So I want the scheme to work, and I think there's a few things we should be doing to make it work.
Now part of that is the laws we passed recently, your future your super, which will put in place a best financial interest test. So no more wasting money. It will stable funds, so no more vulnerable accounts, and it will also put in place performance testing. I mean who could be against performance testing? I mean what are people afraid of? But there is more we should do there. And I think we should be moving into having a better, cleaner system. I mean I think we should be trying to put in place a simple national default fund which could be run by the future fund. And that's something that I'm pursuing at the moment.
MH:
And are you concerned at all about the state of the insurance industry which has suffered as a result of some of the new regulations?
AB:
Well I just think the whole idea of having super and insurance together is quite confused. I mean as you know, the experts would say that a lot of the insurance policies, the grieve insurance policies are junk policies. They won't give people enough support if there's a major life event. I mean in Sydney where you've got an average house price of over a million bucks, if you're a working person with a couple of kids and a Sydney mortgage and you die in your 30s or 40s, I mean $100,000 is not going to do very much. And so I'm concerned that it's creating apathy. That people are saying, "Oh, we don't need to see a financial planner and get the right level of retail insurance ..." I mean people don't call it retail insurance, but you know what I mean, individually advised insurance. So I think insurance is a good product, I think people should be trying to get individually advised insurance. I like financial advice and I practise what I preach. I see a financial planner myself.
And these are the things that I talk about with my planner. And it's insurance and asset allocation. And I know that if I was relying on whatever's in the super fund, then that wouldn't be the right thing for me.
AB:
The problem with advice is though that it's become too expensive. I mean it's prohibitively expensive.
MH:
Yeah, and there's clearly been a huge amount of regulation being pushed through over the last couple of years. Fee consent being the most recent major part of that. The Hayne Royal Commission is now in the background. Do you see that with the new regulation, advisor numbers dropping, that advice can become more affordable in the future, and how do you see that happening?
AB:
Well, the question is how do we cut the cost of advice, and how do we make it a more viable industry? And I mean that's a question I'd ask to you and your podcasters. I mean people should get in touch with me and give me their ideas. I mean one thing we did do was we changed one of the Hayne recommendations so we could allow people to deduct the cost of advice from their most super default product. And look, to be honest with you, I mean that's how I will pay for advice, and that's how I pay for insurance. Because that is the only viable option some people have, and I think if it's good advice, there's no problem with taking it from your super. I think that's ... I'm happy to publicly defend that. So I mean people should get in touch with their ideas about how we can cut the costs of advice.
MH:
Yeah, and I think we've just completed some research of our own, which is suggesting particularly in the emerging affluent or that millennial market who are now probably through trading apps and crypto more connected to their money than any other generation. 2.2 million Australians are open and looking for advice, however the cost of advice is going to be a deterrent every time. So it's about, how do you make it affordable and insure that they can pay for it from money that may or may not be going towards their mortgage, for example.
AB:
Yeah, and I think we also want to have a more flexible system, right? And I think the idea of allowing people to access their super for a first home I think is a good idea and one we should pursue, and one that I will be continuing to pursue over the long run. So I mean just to put three ideas on the table, I mean one idea which would improve the service system would be to have the future fund as a default fund. I think people would but into that. It doesn't mean people will be trapped, people could still choose to go with Netwealth or go into a platform. I mean I use a platform myself and think they're good structures. Obviously, lots of people want to use an SMSF. Fine. I mean the main thing about the early release scheme, Matt, was that it made people realise that super is real money. I think it was very engaging. So I think we should keep on pursuing that. Second issue is we should definitely look at allowing super first home ownership. I mean if you are retired and renting and you're on the pension, you're going to have a pretty tough retirement.
And I think the whole system has been geared around this idea that Australians all own a home. But for millennials and gen z, that is not always going to be the case, and those numbers you've referred to are very troubling. So I still think under the Australian system home ownership is the bedrock of financial security in retirement. And the third policy issue for us to discuss and welcome your thoughts on this, and your podcast, is how do we cut the cost of advice? How do we do that?
MH:
Technology is the obvious answer, but it's not the only answer. And I think it's multifaceted, particularly if you're going to be providing that high end advice that so many Australians actually need.
AB:
Yeah, so is that something that you ... Do you provide licenced advice through Netwealth?
MH:
No, we don't. We exited it probably three or four years ago now and realised we were better to stick to what we were good at.
AB:
Yeah.
MH:
And Robo? What are you seeing, are you seeing any green shoots there as far as real solutions to advice problems?
AB:
Well, I guess the question is what can the regulatory framework withstand? What does it currently permit? And people should let me know what they think it should be able to do. I mean it's a very prescriptive regime that's been put in place through FOPA and now through the Hayne Royal Commission that there's more regulation there than you can poke a stick at. And that has been done for consumer protection purposes, but it sort of runs counter to how we would run a legislative regime which is pro technology and pro accessibility. So, I mean people shouldn't feel backwards in coming forwards. I mean the front door for me, by the way for people who are listening is just to send an email to senator.bragg@aph.gov.au, and very much welcome the views of people, even if you're from Victoria, that's okay. And that's a good way to deal with it. And I think we're probably now at a point where we can have a more sensible conversation now that we've bedded down all the Hayne Royal Commission recommendations.
And look, I mean I hear from advisors a lot around Sydney about they're unhappy with what's happened with the government implementing the Hayne Royal Commission. But I mean that was an election commitment that we made that we would implement their Hayne recommendations, and we have to stick to the commitments we made to the Australia people.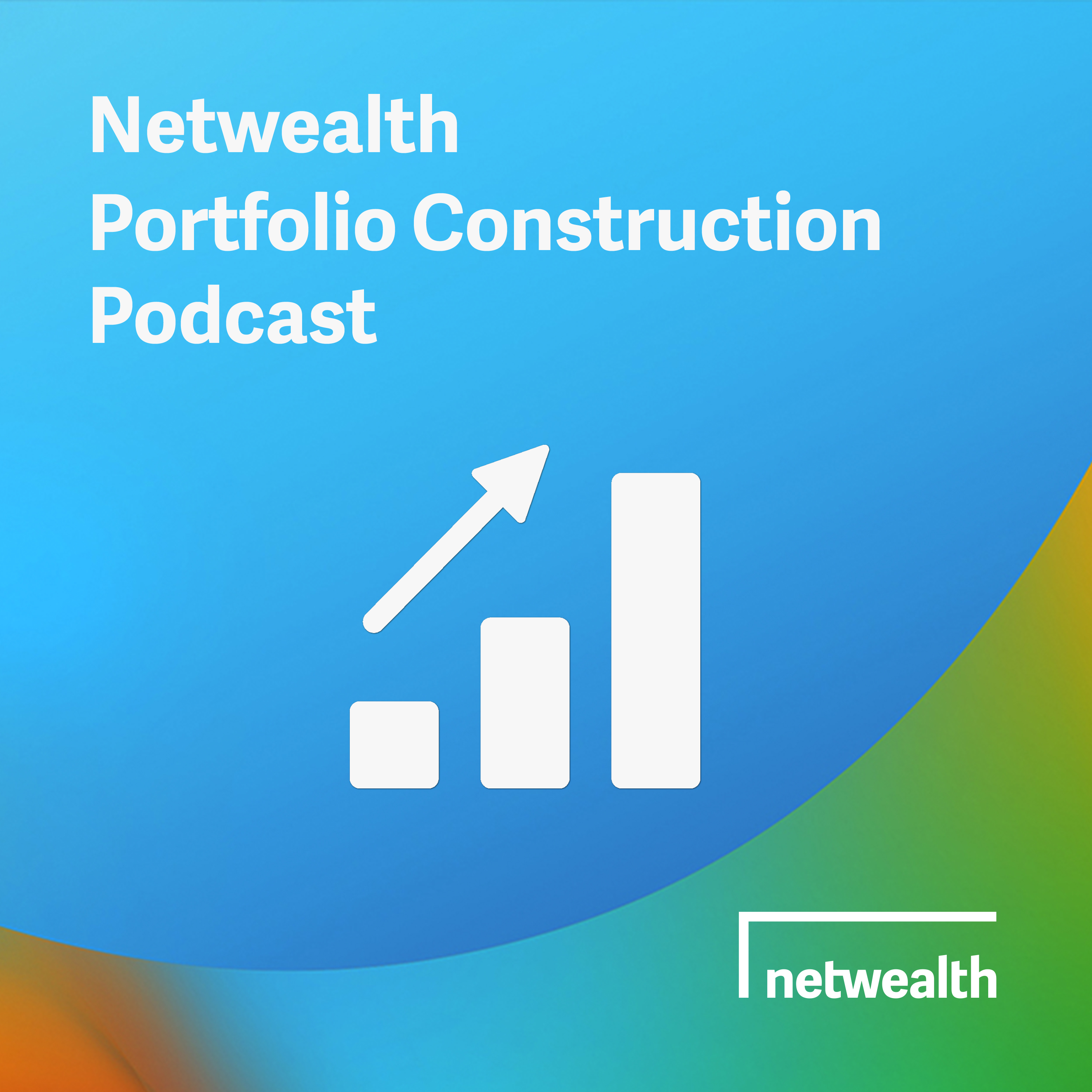 The Netwealth Portfolio Construction Podcast
In this podcast series, our investment research team pick the brains of key wealth management professionals to uncover unique insights on the investment areas they are most passionate about.
MH:
Do you think we're going to see a period now of less regulation, given a lot of the heavy lifting has been done?
AB:
We need to make the case. So I guess the first point is, what is the value ... I hate to use these sort of wanky words, but what is the value proposition of advice? Now for me it would be a better future, a stronger retirement, getting access to that special advice and establishing that as a useful commodity for the community. The second part is, what are the barriers that are holding back people from getting advice? Because I mean this is not about the very rick people. I mean very rich people can afford advice. This is about middle income earners in particular getting access to advice. I mean obviously lower income earners and middle income earners can use the IntroFund advice, but that is the model which is designed for a particular commercial region to sort of lock people into a particular product, which I'm quite sceptical about.
So the answer to your question, Matt, is I think we're now in a position where we can start opening up some of these debates, because we've bedded down all the changes that we said that we would.
MH:
Fair to say that you've tackled and in the process of tackling some fairly big issues. So you've been in office now, is it two years?
AB:
Yeah, first of July, 2019. Yeah.
MH:
You've tackled super, you're tackling FinTech and crypto, and at the same time you've just released a new book also on the pathway for indigenous affairs. How do you see that playing out, because that's probably one of the biggest, if not the biggest issue that we're facing as a country now.
AB:
Well, I mean I'm not an indigenous person, but I'm an Australian born person, I could only ever be Australian, and I love Australia. And it's troubled me that we haven't been able to reconcile with indigenous people. And it's troubled me that the foundations of Australia were very legally, I think, questionable. And this legitimacy question has dogged the country. And there are practical concepts on the table through the Uluru Statement that I think that we should champion and we should deliver on. And so I have written a book which is the liberal case for reconciliation which includes the Uluru Statement at it's heart, Matt, but is something that I'm very passionate about because I love Australia, I want Australia to be reconciled. I'm troubled that we haven't made good on our commitments in this space. And how can any Australian be comfortable with the gaps that indigenous people face in terms of economic agency, life expectancy, what have you.
So there is a symbolic and a practical need for us to address these issues, and I'm personally committed to it. I mean one of the things I've noticed is when you talk to minorities, they just get it. I mean minorities get other minorities, I think perhaps better than the majority does. And anyway, so the answer is I think there's a strong liberal case for Uluru and reconciliation, and I'm committed to it.
MH:
Fantastic. For those that are interested in finding out more on your views on those two topics, where's the best place to buy, download your book? Is it on Kindle or how do they get it?
AB:
Yeah, so I mean look, Buraadja is the book. So you can get that on Amazon Kindle, you can buy it as an audio book which I personally narrated on Audible. Which I have to say, recording an audio book is much harder than you'd think. I mean I spent three days in a cold studio in easy Sydney trying to record it, and it's for seven hours of words. And I spent a lot of time trying to get the pronunciation right. But or you can buy it online at Booktopia or whatever. Yeah, so I'd encourage people to have a look at that. I think it's my serious attempt as a non indigenous person to set out the arguments for reconciliation.
MH:
Fantastic. And you should be commended for that. Interested in your comments on recording your own Audible book too. So I try and listen to one or two books a week, and the only way that you can do that is at about 1.4 times. So I'd be fascinated to hear what you sound like at that speed.
AB:
Really? Geez, okay. Well I'll have to send you the link. Yeah, no it's good. But I mean the whole point of this is in my party we haven't had a great tradition of people writing books. But I think writing book, although it may seem like a yesteryear thing, is a really useful way to get down your ideas. And I have to say, good writing is actually good thinking, and it makes you really test the composition. And I think this works for anyone doing any job, that committing your ideas to paper really is a useful thing to do. And I think in this day and age, I mean I'm 37. I've grown up with phones and I probably have a bit of a propensity just to stick to Whatsapps and text messages and stuff, but it is a really useful ... I don't want to get into paternalism here, Matt, but I think it is a really useful thing, I've found of committing yourself to paper. It's good.
MH:
And are you reading any books at the moment that you would recommend?
AB:
I am. I am, I am. I've just come out of a non-reading period. So I've just read Stan Grant's book, 'With The Falling Of The Dusk', which is about China, and the middle east, and where we are in terms of geopolitics in our world, and where we sit as Australia. Really easy read. And now I'm reading another book called, 'How Democracy Is Dying.' Which is about how we must particularly as people in parliamentary politics, keep crazy people away from legitimacy. And they use Trump as sort of a demagogue and quite a dangerous person. I think after the insurrection we saw in January this year and the capitol riots, I think that has proven to be true. So I don't just read about politics and history, but I am naturally drawn to that.
MH:
Fantastic. Senator Bragg, you've been very upfront and very open with your thoughts on a whole range of topics at the moment. I think the listeners should take advantage of your offer and certainly email you if they have any thoughts, concerns or issues. And I wish you all the best for future endeavours. I have no doubt that we'll continue to hear a lot form you.
AB:
We didn't get to discuss football. So who do you go for?
MH:
I'm a Geelong man, so it's a little bit controversial at the moment.
AB:
Me too.
MH:
Given the recent COVID outbreak and where it all happened.
AB:
Well, I'm a Geelong man too, so I think we're looking okay with those recruits we pulled on this year. So hopefully we can go one better in 2021.
MH:
Hopefully we can actually get to a game in person.
AB:
Yeah, but I think we made a mistake in letting Abbott retire last year. I think that was a big mistake.
MH:
Indeed, indeed.
AB:
Thanks a lot.
MH:
Thank you Senator Bragg. Thank you very much.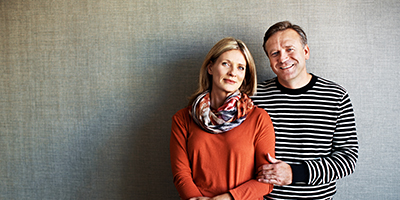 The business opportunity of estate planning as a core service
Explore why financial advisers are well placed to capitalise on a dedicated estate planning offering.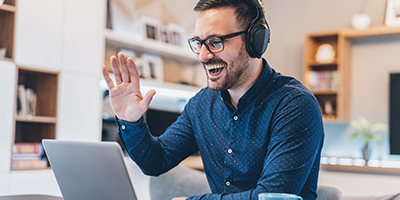 Managing culture, client and technology during volatility
Discover ways you can maintain meaningful client relationships and keep your team motivated.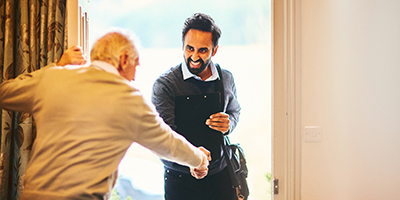 Key factors in the transition of advice to a profession
Find out three key elements the advice industry needs to achieve for advisers to complete their career makeover.