Ausbil's Head of ESG Research discusses the current themes in ESG investing, recent regulatory changes and the key ESG factors that investors need to understand in 2020.
In this presentation, we also take a deep dive into climate change, the issue of plastic waste and the Modern Slavery Act and explain what all this means for investors.
If you missed the session, you can catch up with a recording or podcast of the webinar, and the presentation slides below.
1. Webinar recording
CPD point only available for live attendees.
If you are not receiving invitations to Netwealth's monthly educational webinar series, please contact us to subscribe to the relevant updates.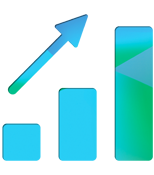 The Netwealth Portfolio Construction Podcast
In this series, we speak to wealth professional experts on the investment area they are most passionate about, with the view to uncover potential investment opportunities and unique investment insights.