Take outs
The code of ethics is a statutory requirement
Code of ethics addresses trust, competence, honesty, fairness and diligence
Advisers must study the new code in detail

To help prepare advisers for the new educational and ethics standards that came into effect 1 January 2019, Dr Deen Sanders OAM - Partner at Deloitte in the Governance, Risk and Conduct group, and former FASEA CEO, joined us for the Netwealth webinar, Surviving and thriving in a post FASEA environment.
With more than 18 years of leadership experience in financial services, Dr. Sanders shares his thoughts on FASEA's code of ethics, which, according to him, is misguidedly absent from public dialogue.


Code of ethics 'not warm and fuzzy'
The code of ethics is "a significant sleeper", Dr. Sanders says. It is a statutory requirement against which advisers will be assessed through their respective code monitoring bodies.
"From January 2020, these standards will apply to the way you work," he notes, adding that advisers need to move past the exam requirement and turn their attention to the code.
"The code really is an important document and I encourage you all to read it carefully, because it does contain things that are very loaded and really do require us to think carefully about the way we give advice in the future," Dr. Sanders says.
According to FASEA, the code of ethics addresses the values of trust, competence, honesty, fairness and diligence. 
All advisers must act at all times and in all cases, in a manner that is demonstrably consistent with the 12 standards, which will be monitored by ASIC's approved code monitoring bodies.


Ethics are meant to be a talked about
The code of ethics is not, and arguably should not be, "a rule based evidentiary reconstruction" that just becomes another form of law, Dr. Sanders emphasises.
"Codes of ethics are meant to be a conversation, a discussion about what those standards mean for you and your practice, and how your licensee adopts them into their business rules and practises," he stresses.
"They are meant to be something that's debated and talked about, not necessarily something that is static and interpreted only by a court."


How will the code dictate how you behave?
Dr. Sanders explains that the code spells out how advisers must behave towards the profession and their clients.
It asks advisers to, among other things:
Respect the code without trying to avoid or circumvent it;
Seek permission before acting on behalf of a client;
Thoroughly inform the client of the risks of the financial products being recommended;
Understand the long-term interests of the client; and
Be satisfied that the fees and the charges the client must pay to you are fair and reasonable, and represent value for money for the client.
"The view generally is that this is the work that good advisers are always doing," Dr. Sanders says.
He stresses, however, that despite already respecting the ethics, it is important that advisers study the new code in detail. 
"The code monitoring bodies will be doing precisely that and coming into your organisation and looking at your files and your activities and arguing a particular perspective on what they think the code of ethics means," he says.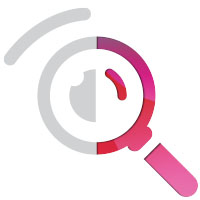 With change comes your chance to explore new perspectives
We've developed a suite of resources to help you navigate this changing landscape – our Change/Chance Series. This selection of guides and articles delve into topics that are front of mind for advisers, now.
Elements for consideration
Dr. Sanders notes that there are many elements to be considered, such as what the monitoring bodies will see as 'fair and reasonable' and how they will measure 'value for money'.
FASEA recently advised that monitoring bodies may be professional associations and will operate compliance schemes to monitor and enforce relevant providers' compliance with the code of ethics.
A monitoring body must first have its compliance scheme approved by ASIC, and must possess sufficient resources and expertise to appropriately monitor and enforce compliance with the code.
Dr. Sanders thinks this process could spell danger for advisers.
"I think it's a challenging system to interpret and regulate. It will be interesting to work through over the next 12 months, both in terms of ASIC's consideration of who is good enough to do this work on their behalf," he says.
"And, secondly, whether in fact it's going to be a helpful contribution to the way standards are monitored and regulated, or whether or not there's a better way of doing it."

Advisers being picked on
While some observers believe that the FASEA guidelines are justified and will professionalise the advice industry, others, like Dr. Sanders, argue that advisers are being "picked on", when professionalisation is something the entire industry would benefit from.
"I know you all might feel as though advisers are being picked on, and I have to share your view. This should not just be the financial advisers. Professionalisation and education on ethics should be for every participant in the sector," he concludes.

Find out more
Listen to the Netwealth webinar, Surviving and thriving in a post FASEA environment, for more insights on a post FASEA environment or contact Netwealth to find out more.
Views expressed are of the interviewee and may not be the opinion of Netwealth or its related companies.