1. Clients can add multiple nominated bank accounts
In addition to our Pay Anyone feature, a new facility is now available in Wealth Accelerator that enables clients to nominate and store multiple bank accounts for the payment of withdrawals from their Netwealth account.
Different bank accounts can be nominated for their monthly withdrawals, savings plans or standing direct debit authority. Clients can now also add multiple nominate nominated bank accounts to be used for ad-hoc withdrawals.
Your client or you can instruct us to pay a withdrawal to any of the nominated bank accounts.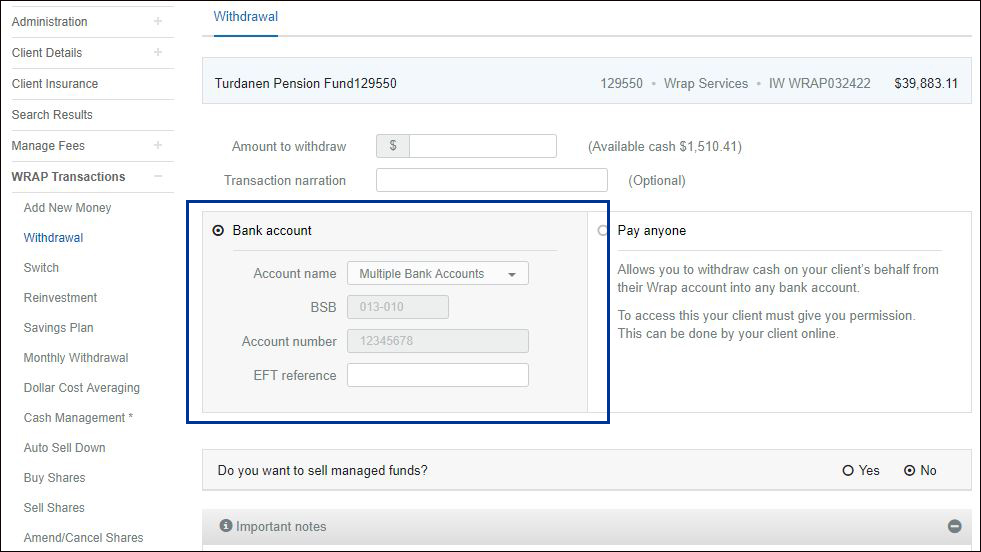 2. Control the communications that Netwealth send you and your clients
By navigating to My Business>Communication Settings you can select the statements and letters Netwealth send both you and your clients. What you choose to turn off and leave on will apply across all your clients at an adviser code level. Due to security reasons, there will still be some letters and statements that cannot be switched off, including annual statements, account changes and withdrawals.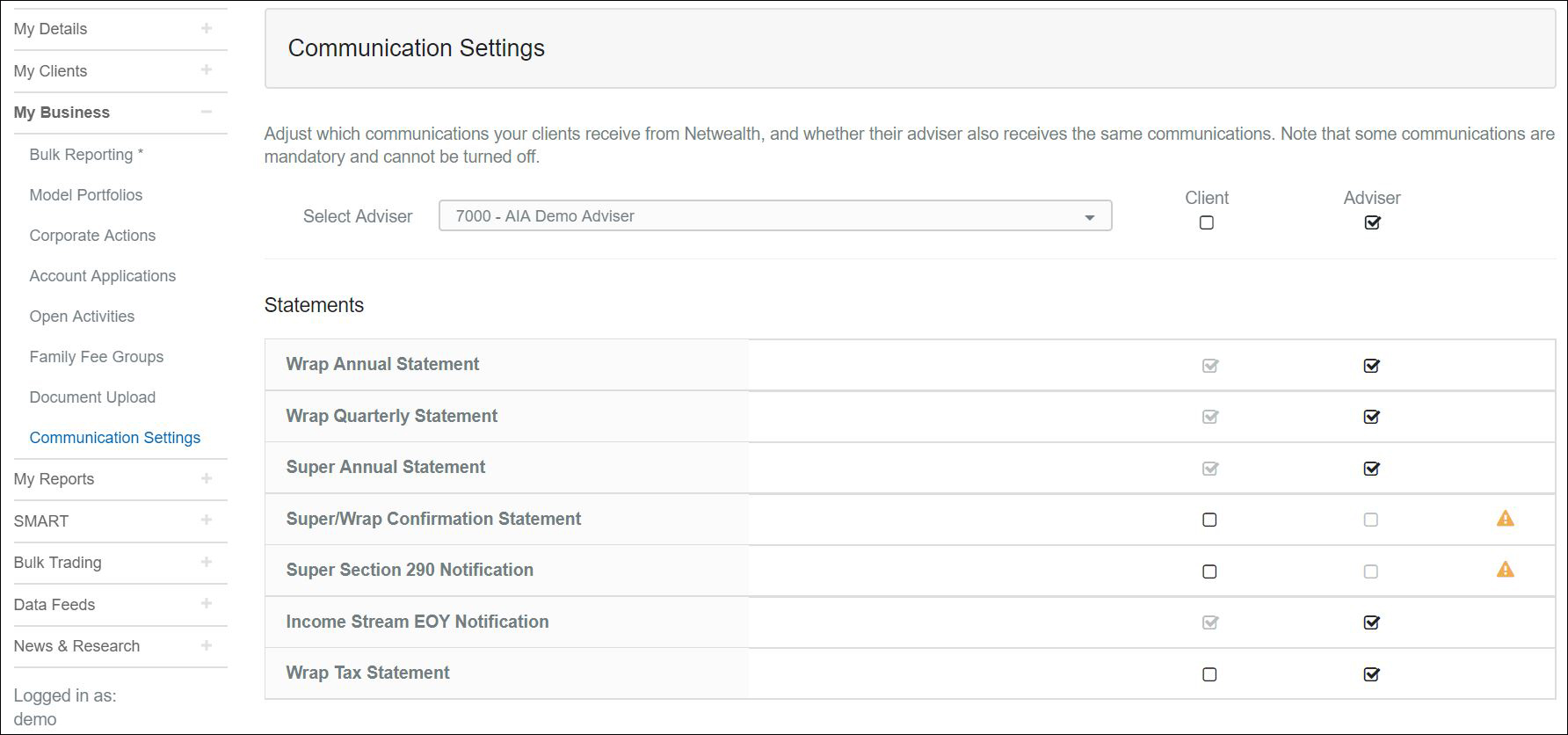 3. Expansion of our Global Specialist Series fund range
To enable you and your clients to create fully diversified portfolios or top up international asset class allocations, we have added two new index funds to our Netwealth GSS (Global Specialist Series) fund suite - the Netwealth Hedged International Equities Index Fund and the Netwealth Global Bond Index Fund.  
You can access the Product Disclosure Statements for these funds by clicking here and selecting the three dots to the right of the fund name.
4. Managed account asset-transfer pending trade updates
When a client's managed account rebalances, you are now able to view the managed account trades that have activated and are outstanding for settlement by visiting Client details>Transactions>Pending. Previously only a generic message informing of a pending trade was displayed.
For clients who have switched in just cash, all trades will be displayed. For clients who have contributed a mix of assets, the trades displayed will be the first sales of overweight holdings and purchases from the available managed account cash. A second wave of purchases will display once the required sale proceeds are available.