1. Transfer cash and any assets into a managed account for your clients online via the managed account transfer tool.
Advisers who recommend any of our managed accounts to their clients now have a number of online tools to manage the move into a Managed Account.
The Managed Account Planner tool enables you to model the outcome of transferring existing platform account assets into the managed account model(s) of your choosing. It lists the trades that would result from transferring the selected assets into the managed account and rebalancing to the selected model asset allocation.
This allows you to evaluate the expected trades and assess the associated transaction costs of transferring assets into the managed account.
The Managed Account Transfer tool allows advisers to transfer assets and cash from the platform into one or more existing and/or new managed account model(s).
To access these tools, navigate to: Client > Client Details > Investment Preferences, where you will now find three tabs.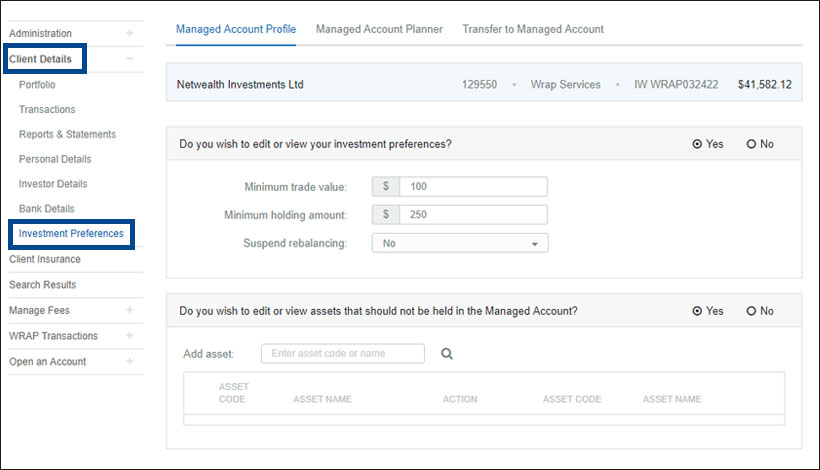 Assets can be transferred online by following these steps:
1. Click the Transfer to Managed Account tab and choose to transfer a dollar amount or unit amount per asset.
To transfer all units and cash select the 'ALL' check box at the top right of the page
To select individual tax parcels to transfer use the 'Show Holding' link at the bottom left of the page.
Any assets that are not compatible with the managed account will not be available for selection on the page and will be greyed-out (these can be sold prior to transfer/left outside the managed account).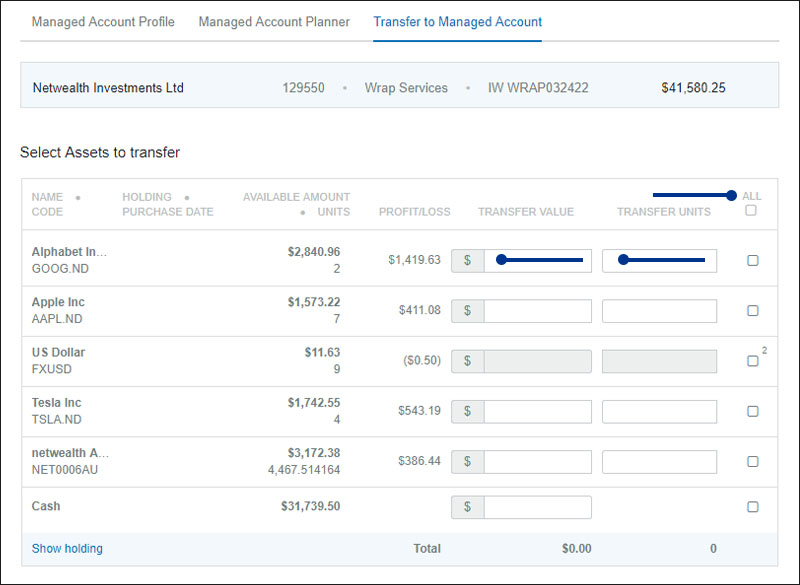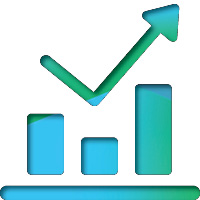 Scale and grow the profitability of your business with managed accounts
Revolutionise the way your business operates and structure client investments in a new and dynamic way with managed accounts.
2. Choose the relevant model/s and enter the amount you would like invested in each, either by dollar amount, or investment percentage of the assets being transferred. Note that this area is constrained by the dealer APL and model investment minimums apply: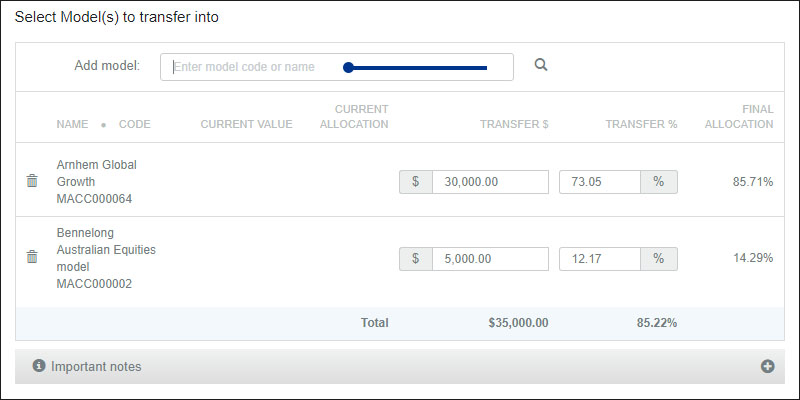 3. Once complete press the Submit button and a summary screen will appear. 
4. After you have reviewed the summary, press Confirm.
Your request is then sent to Netwealth who will include it in the next available rebalance.

2. Admin updates
Remove clients you are no longer servicing from your Netwealth account
You now have the ability to remove clients you are no longer servicing from your Netwealth account.
To do this, search for the client you want to remove from your account. Once you have chosen your client go to Manage Fees > Update Fees/ Release.

A change to the way passwords are issued and reissued to clients
For security reasons we have removed the process in which we issue temporary passwords to new website client users. A client will now be provided with a username in their Netwealth welcome letter and they can then proceed to set their own password online. Clients will now require a mobile number or email address attached to their account to complete their login successfully. Enhanced security measures also include the issue of a unique code to their selected email or mobile and the completion of security questions.
Netwealth will also no longer have the ability to reissue passwords. If your client has forgotten their password, please provide them with their username and direct them to the login page on the Netwealth website where they can click 'Forgot your password?'.

Please note there are no changes to the way adviser and adviser administration usernames and passwords are issued or reissued. These requests can continue to be sent directly to Netwealth.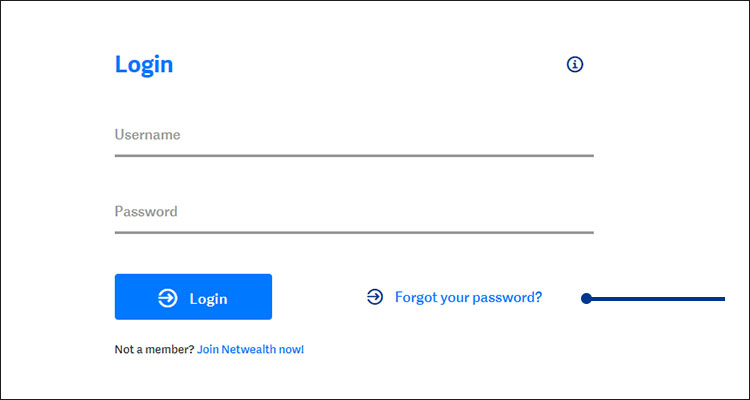 3. Monitor and understand super and investment portfolios on the go with the Netwealth mobile app
The mobile app provides portfolio and account information for financial advisers, their clients and investors.
The app is available to download in the Apple App Store (Android version to follow soon).
4. Produce highly customised and automated ROAs for large groups of your client base
SMART Records of Advice (ROAs) provide you with the ability to produce highly customised and automated ROAs for large groups of your client base in a fraction of the time compared to traditional methods. Importantly all recommendations can be accepted online by a client with no paperwork or signatures required.