Ahead of incoming legislative changes on 1 July this year, Netwealth's Outside the Super Square roadshow will arm advisers with new tools to help them provide dynamic advice around income streams in retirement.
Structuring investments in retirement, and working with your assets in way that considers eligibility for the aged pension and desired income levels through the retirement years, is of the utmost importance.
Andrew Lowe, head of Technical Services at Challenger, is clear about what the objective for his session will be. "There has been a whole lot of change over the past two years and there'll be a whole lot more change – as is the way with financial services legislation," says Lowe. "In the next two years, there are a lot of changes on the horizon and I think it's well worth having a conversation with clients about them."
The main focus of Lowe's session will be on the incoming legislative changes to the means test assessment of lifetime income streams from 1 July 2019. Those changes will allow clients to invest in a category of income stream where only 60 per cent of the invested amount is assessed under the Social Security Assets Test until age 84, and 30 per cent thereafter. It is possible to structure a lifetime annuity to meet these requirements, so Lowe will explain how they can form one part of a comprehensive retirement income stream for a client.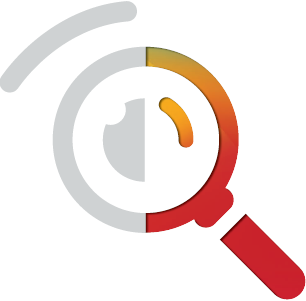 With change comes your chance to explore new perspectives
We've developed a suite of resources to help you navigate this changing landscape – our Change/Chance Series. This selection of guides and articles delve into topics that are front of mind for advisers, now.

"These changes are really exciting and provide a new tool for advisers in their kitbag, where a client can have a very different asset test and income test structure – leading to different social security or age pension outcomes. Lowe will expand on the income streams topic to look at innovative superannuation income streams that don't have to meet some existing obligations for income streams.
"These allow for a more flexible arrangement and provide another strategy for advisers to discuss with their clients," says Lowe. "For example, a client can delay a payment from a 'deferred lifetime income stream' from year one or year two and then take a greater payment later."
To illustrate the various impacts some of these strategies can have on a client's income, Lowe will explore a number of case studies, illustrating how decisions made at the start of retirement can have lasting implications down the track.
"I'll walk through a case study that looks at different ways to construct income streams and then test those scenarios against the risks in retirement. The first will be longevity risk; how long that income will last and how it can be made to last longer when blended with other income streams," says Lowe. "I'll test those strategies against something like sequencing risk, because the order of returns right in retirement is a significant risk and managing this risk is absolutely critical. I'll then build in some strategies that work well in different markets, including income layering strategies."
To learn more about dynamic income streams in retirement, register for the Outside the Super Square roadshow.
Views expressed are of the interviewee and may not be the opinion of Netwealth or its related companies.