Take outs
Invesco conducted one of the largest language studies in financial services
The study included surveys, insider interviews and active dial sessions
The data found three main categories clients' needs fell under
For more than a decade, Scott West has led Invesco Consulting's development of one of the largest language studies in financial services. As he prepares to visit Australia for the Netwealth 'Outside the Super Square' roadshow, he explains the process his team work through to define the pressing needs of clients.
Invesco Consulting conducts ongoing research into the language used in financial services, with the goal of helping advisers get, keep and grow sceptical clients. "I'd like to say that everybody in our industry is bilingual. We speak English and we speak 'Finglish' – financial English," says head of Invesco Consulting, Scott West.
"It's a language that, quite frankly, we didn't ask for but financial advisers are given. It's an institutional language – a lot like a medical terminology – that folks are supposed to wade their way through. It's very confusing and laden with jargon. It's filled with insider terms that mean a lot to the speaker and nothing to the investor."
When Invesco began its study back in 2007, it enlisted the help of Michael Maslansky, a political language consultant. Maslansky and his team were involved in changing the debate around estate tax, which was too complex for people outside the industry to understand. "They came up with the more emotionally charged term 'death tax' and when they said this was a tax on your death, people got enraged – and got engaged," says West.
"Michael had never done any work in the financial services sector, but we convinced him that – just like politicians have trouble messaging their ideas with voters – the financial services area also has a huge communication problem," says West. "The most important thing we have done is to find out that words matter. It's not what you say, it's what people hear – and there could be a chasm of difference between those two things."
Since its establishment, the project has covered 18 different topics that span a list of areas within the financial services industry, including alternative investments and the subject of risk. Where there's an issue with language in the industry, the group targets that area for research.
"When we say 'do a study', it isn't a survey. We do what we call a 'live dial session', which is emotional response dialling," says West. "This kind of emotional response dialling has been used a lot in the political world to help gauge the receptivity that voters have to different topics."
For each program, Invesco Consulting starts by conducting "insider interviews", a series of 15 45-minute interviews with various stakeholders who hold a range of different positions. The interviews help determine the "baseline jargon", or the terms that could potentially cause confusion among clients.
Following those initial interviews, the second step is the active dial session, which is labour-intensive but rich in terms of the emotional insight it unearths. "We pick 30 people and they agree to sit behind one-way glass, with a remote control device that looks like an iPhone with a red knob on it. They watch videos of people reading messages on whatever the subject is," explains West.
Register now in your state to learn alternative super strategies

Conveying value
The considered application of terminology can help emphasise a point, prepare a client for a topic for discussion or help clearly articulate intangibles such as a sense of value, transparency and respect.
"What we teach advisers is that they want to respond to the cry of an investor who says, 'Are you smart with my money?' with the fact that you're always looking for cost-efficiency, not low cost, and providing high value," says West.
The interplay between cost and value is critically important. According to West, price is only an issue in the absence of value. There are three steps when it comes to talking about cost with clients, according to the emotional research Invesco Consulting has carried out.
"The first step is that you acknowledge and show respect for whatever a client's paying. Often, advisers don't acknowledge a client for paying what they pay and they don't always show respect for that. No matter how much or how little, respect them.
"Secondly, use it as a way to transition into your statement about value. In other words, the transition statement would be, 'You may be wondering what you're getting for this cost. Let me explain…' There's the chance to communicate your value. When we show that messaging to clients, immediately they really care about the acknowledgement that they've put hard-earned money into this and you respect that
"The third component of an effective cost conversation is the simple, straightforward disclosure of the actual costs. It may seem obvious; however, it is vital that the client knows that you know exactly what they are paying. If you have done the first two steps correctly this step is much easier."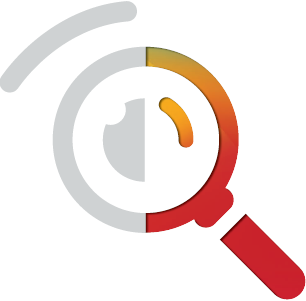 With change comes your chance to explore new perspectives
We've developed a suite of resources to help you navigate this changing landscape – our Change/Chance Series. This selection of guides and articles delve into topics that are front of mind for advisers, now.
"All of them at the same time – simultaneously, instantaneously, anonymously – turn the dial to the right if they like what they hear or turn the dial to the left if they don't like what they hear. We're behind the one-way glass, watching the responses on a screen. What's amazing about this is that 50 points indicates emotional neutrality. A move of five to 10 points, in the political world, could swing an election. That's pretty significant."
In its recent project, the team saw movement from 20 to 30 points either way, which indicates very strong emotional resonance in the answers being presented. "If you get a client who sees a message and dials it from 60 to 80, that means they absolutely loved the message. They love it, they love you and they love the message. Conversely, if they go to 30 or – heaven forbid – below 30, they don't just dislike the message, they're starting to dislike you.
"That gives us this emotional gauge. It's great because we're not sitting behind the glass arguing about what we thought we heard. You've got the aggregate score. You see the response. Words are emotional – that's the critical thing. A lot of people make the mistake of thinking that if they just have conviction, and are passionate about what they want to say, that they'll get it across the goal line. The fact is, words are emotional and people respond differently to different words."
The final stage in the research is a national survey of 1000 people. If the researchers heard something in three different dial sessions, they then validate that with another 1000 investors. "I think it passes academic credibility. It's definitely something you can look at beyond just a survey or a few questions," says West.
"I see so much material that's just based on surveys with a couple of hundred investors. This is not that. We go to different regions. We get a feel between different age groups. We'll test people – the millennials versus the boomers and the actual retirees."
Once all the data have been collated, the team extracts the main areas the data fall into. In the most recent research, they fell into three broad categories or "cries for help". Says West, "The first one was a very strong 'Will you be smart with my money?' That raises the question: what is the definition of smart? When someone says they're going to be smart with my money, the conclusion we come to in the US is that it must be the lowest price. We see a tremendous amount of publicity about ways to the bottom line.
"All the low-cost providers are spending millions of dollars on advertising, saying, 'We've got the lowest cost' or 'We have zero fees'. What we found is the perception that it's a race to the bottom in fees is not true. There is definitely a fixation on being smart, but smart has two components: one is price and the other is value. Price matters most in the absence of value and it matters least in the abundance of value."
The second cry was 'Help me with more than money'. What do you have beyond investment management? This is where the focus moves to services and support that are beyond the scope of simple investment management or general advice.
"What they're really asking for, or to hear, is: what are the services I can access? Here in the US, we have a huge focus on financial planning. That's a big buzzword here. 'I'm going put you through a financial planning process.' We learnt some interesting things about that," says West.
"The third cry was 'Keep me on track'. Research shows that if you keep people feeling that they're on track, they are multiples more likely to want to stay with you, feel that you're giving them real value and, most importantly to advisers, they'll actually bring referrals to them.
"Those are the three cries. What we'll do in the sessions during the Netwealth roadshow is lay these out, then give you an action plan on what to do. We'll give you the tools to communicate effectively with your new and existing clients – through the good times and the rocky ones," says West.
To learn more about communication strategies that can help convey to clients the value in your relationship, register for the Outside the Super Square roadshow, or read more learnings from the research project Scott West has undertaken with Invesco Consulting.
Views expressed are of the interviewee and may not be the opinion of Netwealth or its related companies.