Outlined below are some platform features our clients love
1. Offer your clients cheaper fees with Family Fee Grouping
You might be able to save your clients money on admin fees by linking their Netwealth accounts with their family members. To access this option, navigate to My Business > Family Fee Groups.

Family fee linking lets immediate family members link their Netwealth accounts1, so that when the administration fees are calculated, the larger combined account balance is used rather than the smaller individual account balances.

Example: Jane and Bill are married and both have Super Accelerator Plus Personal Super accounts with balances of $100,000 and $600,000 respectively. By linking their accounts, annual administration costs are charged at the combined $700,000 balance. Jane and Bill are able to save $340 on administration costs, or nearly 10% of their combined administration costs.

A family group includes: Members of the same immediate family (spouse, de facto/domestic partner, child, parent, sibling and grandchild); and Companies, family trusts, and self-managed superannuation funds, provided the directors/beneficiaries are members of the same immediate family.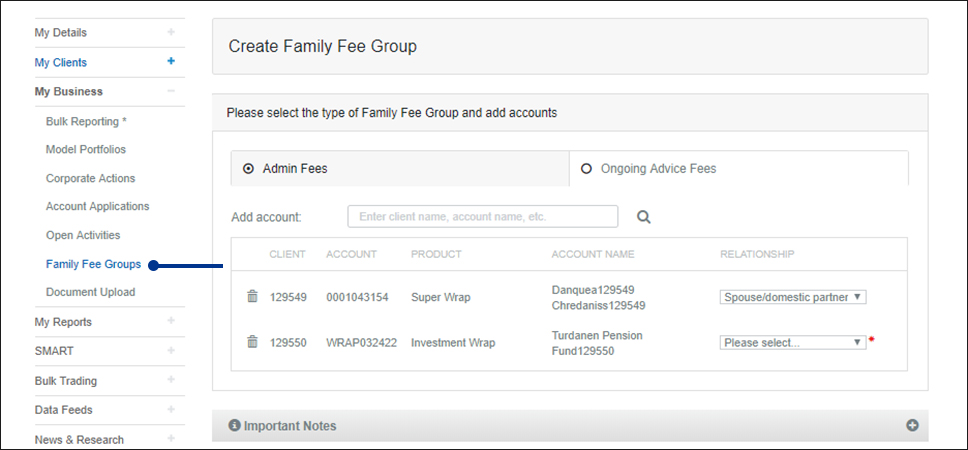 1 Please note the family fee rebate applies to Super Wrap, Investment Wrap, Super Accelerator Plus and Wealth Accelerator Plus accounts.
2 The above example assumes that the average daily balances do not change and provides an estimate only of the effect of grouping family accounts.)
2. Save fund searches to your 'Favourites' by using the compare funds tool, saving you time on frequent searches
If you want to monitor the performance of a specific list of funds on a regular basis, saving the fund to your 'My Favourites' list will place all your key fund research in one location.

To access this functionality go to the top navigation bar and click on Resources and Tools > Investment research > Compare funds and models.

Under Lists you will find My Favourites which is where all your saved fund research will be located.

To save Fund Research to this list, click on the star icon below any fund name and it will automatically save that fund to the My Favourites list.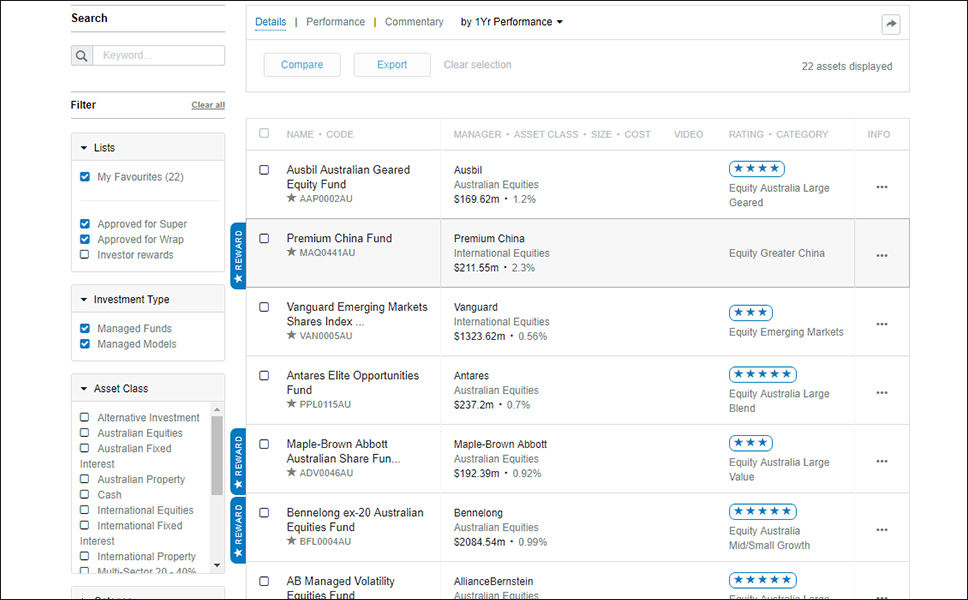 3. Create ASX watchlists to view stock performance

Keep up to date with the ASX stock you care about by creating up to 10 curated watchlists which you can quickly access from your Dashboard by clicking Watchlist.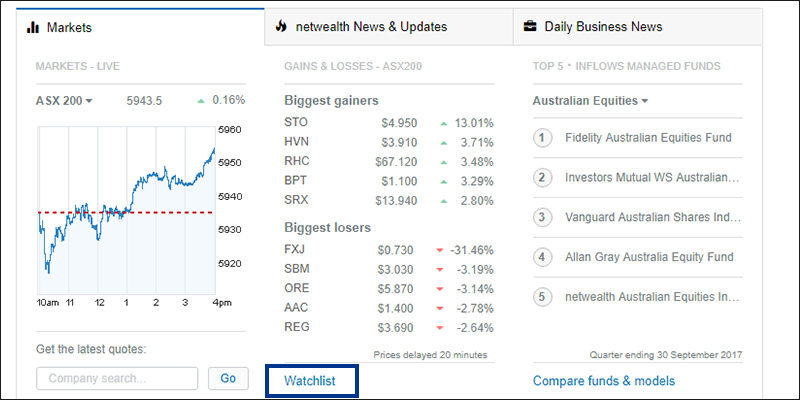 Once you are in Watchlist you can create your lists by typing in the name of the stocks you would like added in the the Add Stocks text box, then click Update. 
You can also rename your watchlists in the Change Name text box.