Ideas, ideas, ideas
When you have lots of ideas how do you prioritise them? Using this simple tool you can, by plotting them on our 2x2 matrix to prioritise ideas based on: Ease of implementation vs. Scale of impact.
This tool helps you see if you have a lot of long-term initiatives or if you have a number of small quick-wins that can be easily addressed but to date haven't had the focus to do so.


How to use the tool
Step 1: Use one of the Netwealth tools, such as the Innovation Cards Workshop to come up with loads of ideas for your business. 
Step 2: Cluster these ideas into themes, looking for ideas that share similarities. It is also ok if the ideas don't form into a cluster. 
Step 3: For each idea or cluster of ideas, plot them on the 2x2 Prioritisation Matrix Poster. There are definitions in each quadrant of the axis to help you decide exactly where your idea sits.   
Step 4: As a group pick a few short terms ideas to work on immediately. Select a champion for these ideas. 
Step 5: As a group pick a few strategically important longer-term ideas to start defining in more detail. Use the Netwealth Innovation Template to scope out these ideas clearly. Select a champion for these innovations. 
What you will need
A3 Prioritise Matrix Poster - stick it the wall

 

Netwealth Innovation Template

 

Post-it notes, Markers, Blu-Tack

 
Getting started
Download the form below to get your free Prioritisation Matrix Poster and materials.
Enter your details
to get your free poster.
By submitting your details, you agree to receive further marketing communications from Netwealth. It is, however, possible to unsubscribe from within each communication received. Please visit our website www.netwealth.com.au to read our Privacy Policy. By clicking Download, you agree to our Terms & Conditions. 

Additional resources and tools
Use these tools, workshops and resources to help you explore and uncover different methods for creative problem solving, collaborative team thinking to arrive at innovative, impactful solutions.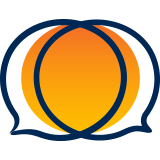 We are here to help
If you have suggestions, questions or want to share your experiences, we want to hear from you.