Innovation can start with a spark
The Netwealth Innovation Cards is a deck of 35 cards containing bite-sized innovation challenges to help you and your team unleash its inner creative genius. 
Working with some of Australia's best innovators, we have designed these cards to get you inspired, challenge the status quo and take creative risks in a collaborative team environment.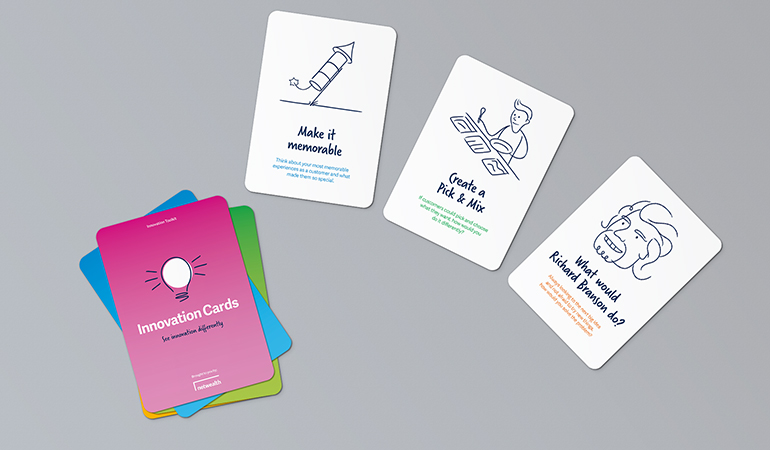 How to use the cards
Step 1: Place all the Innovation Cards face down on the table. 
Step 2: Flip a card over one at a time and read it to the team. 
Step 3: For each card, come up with loads of ideas. Write the ideas on post-it notes. If a card doesn't inspire ideas, move on to another card. 
Step 4: Go around the table sharing your ideas one at a time. Add to existing ideas. 
Step 5: Stick post-its to the wall, grouping like ideas together. 
Step 6: As a group pick the best ideas to work on in the next 3-6 months. Select a champion for the ideas. 
What you will need
Netwealth Innovation Cards

Post-it notes, Markers, Blu-Tack 

Meeting room with plenty of wall space 
Getting started
Complete the form below to get your free deck of innovation cards.
Enter your details
to get your free pack.
By submitting your details, you agree to receive further marketing communications from Netwealth. It is, however, possible to unsubscribe from within each communication received. Please visit our website www.netwealth.com.au to read our Privacy Policy. By clicking Download, you agree to our Terms & Conditions.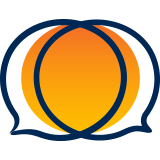 Feedback
This card deck is our first release, and we'd love to hear your feedback. What do you like about it? What do you wish was different? Any new ideas? Do you use it at work? Why or why not? 
Additional resources and tools
Use these tools, workshops and resources to help you explore and uncover different methods for creative problem solving, collaborative team thinking to arrive at innovative, impactful solutions.