Overview
Friction-free and intuitive is the new normal


Today, your customers no longer rate you against other financial advisers or the banks, but against companies that are masters of customer engagement. Whether they are ordering a pizza or streaming a movie, customers now expect every experience to be user-friendly, friction-free and intuitive.
This simple workshop puts your team in the shoes of your customer's to understand how they experience your service and business. This includes how customers first become aware of you, and what their ongoing interaction and engagement is like.
As a team, you will identify customer frustrations and pain points, and develop innovative solutions for them to enhance your customer value proposition.


What's in the toolkit
Workshop leader guide: A helpful guide on how to run a smooth workshop, tips to inspire your team and what materials you will need.
Workshop presentation: The primary reference point for the workshop, it outlines and explains all exercises and activities. 
Templates: For the participants to use throughout the workshop – print these prior. 
Pre-reading articles: To help the team get into the right frame of mind for the workshop. 


How it works
This workshop is broken into two parts, which take about three hours each. You can either run them as a day session, or two half-day sessions. All you need is a person to lead the workshop, curious team members, a venue (ideally out of the office), our printed materials, post-it notes, markers and you're ready to go.   

Part A. Investigation (3 hours) 
Step 1: Create a high level customer journey of your business
Step 2: Write down all customer interactions and touchpoints for each stage of their journey 
Step 3: Identify all customer pain points or points of friction along their journey 
Step 4: Select pain points to innovate against 
Part B. Innovation (3 hours) 
Step 1: Create lots of ideas to solve the pain points 
Step 2: Vote for the top ideas to refine and develop further 
Step 3: Refine and develop these ideas and present to the group


Getting started
Complete the form below to get your Customer Journey Workshop materials.
Too long? Try our beginner 60-minute customer journey workshop instead. 
Enter your details to get
started with the free toolkit.
By submitting your details, you agree to receive further marketing communications from Netwealth. It is, however, possible to unsubscribe from within each communication received. Please visit our website www.netwealth.com.au to read our Privacy Policy. By clicking Download, you agree to our Terms & Conditions. 

Additional resources and tools
Use these tools, workshops and resources to help you explore and uncover different methods for creative problem solving, collaborative team thinking to arrive at innovative, impactful solutions.
Articles
Recommended reading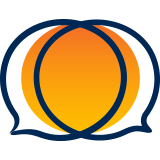 We are here to help
If you have suggestions, questions or want to share your experiences, we want to hear from you.