Sinners or Saints? The great debate.

Think like Amazon and Netflix to improve your customer experience. Get your team together for 60 minutes to identify some quick wins to remove customer friction. All you need is a room of curious people. 
The activity gives groups of 3-6 people an opportunity to work collaboratively and identify real customer problems, by putting themselves into the customer's shoes in a fun and team-building environment. 
What's in the toolkit
Workshop leader guide: A useful guide to help you run a smooth workshop and get the best out of your team. It contains a checklist for setting up, including what to purchase prior. 
Workshop presentation: The primary reference point for the workshop, it outlines and explains all exercises and activities. 
Pre-reading articles: To help the team get into the right frame of mind for the workshop. 
How it works
Step 1: Divide the room into two debate teams (5 mins)
Our sinners. The little devils in the room! Their job is to share what makes the financial planning experience sheer hell for your customers! 

Our saints. Think Gandhi, Mother Teresa or

 t

he

 

person who has to put up with you before your first coffee. Their job is to tell all the things that makes the financial planning experience wonderful. 
Step 2: Brainstorm and prepare for the debate (15 mins) 
Step 3: The debate (10 mins per team) 
Step 4: Team discussion (10 mins) 
Getting started
Complete the form below to get your Sinners or Saints workshop materials.
Enter your details to get
started with the free toolkit.
By submitting your details, you agree to receive further marketing communications from Netwealth. It is, however, possible to unsubscribe from within each communication received. Please visit our website www.netwealth.com.au to read our Privacy Policy. By clicking Download, you agree to our Terms & Conditions. 

Additional resources and tools
Use these tools, workshops and resources to help you explore and uncover different methods for creative problem solving, collaborative team thinking to arrive at innovative, impactful solutions.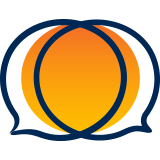 We are here to help
If you have suggestions, questions or want to share your experiences, we want to hear from you.