Take outs
Australian investors prefer human touch to automated investment advice
Mobile app usage for financial management on the rise
Millennials more willing to embrace technology to manage their investments

Australian investors value face-to-face advice and have a strong-ended view that this is a human process.
That is according to Andy Sowerby from Legg Mason, who revealed some interesting findings about Australian investors and their thoughts on robo-advisers in Netwealth's webinar, Australian investor trends every financial should know.
Robo-advisers are financial advisers that provide investment management advice online, with moderate to minimal human interaction. Due to their use of online technology, robo-advisers offer lower-cost services.
Netwealth's 2019 AdviceTech research report revealed that one third of Australian financial advisers (34.8%) believe robo-advice will have the greatest impact on financial advice practices in the next 5 years.
However, despite the growing presence of increased technology in the advice business, Australian investors reportedly prefer the human touch to automated, algorithm-based portfolio management services.
"Australians are more tentative about technology, they truly value the human touch," says Andy.


Human touch irreplaceable
A recent survey of 1,000 Australian investors conducted by Legg Mason, revealed that a majority of those surveyed (75 per cent) believe that the human touch cannot be replicated by technology.
A further 70 per cent said they would feel nervous if there wasn't a human available to talk to about managing their investments.
Australians are trailing behind their global peers when it comes to embracing technological advancements, explains Andy.
He revealed that investors across the 16 other countries consulted in the survey are slightly less confident in the ability of 'human touch' to outlive technology.
The research shows that 70 per cent of people believe human touch can't be replaced, while 58 per cent admit they would be anxious if they couldn't discuss their investments with a human.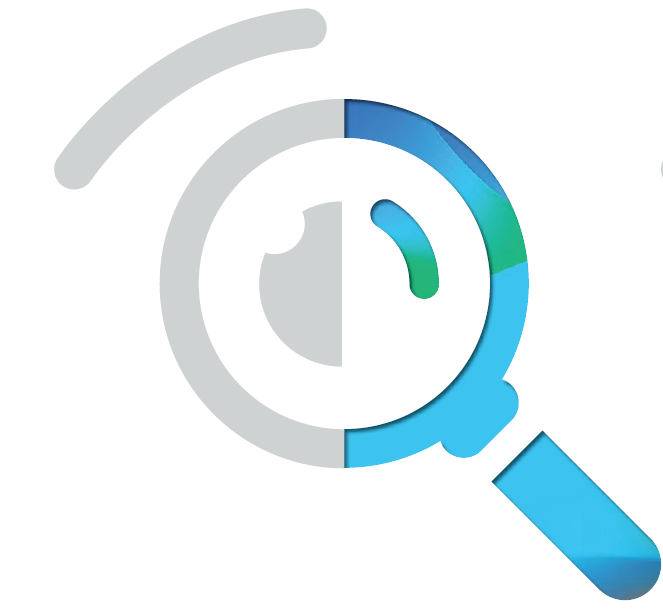 With change comes your chance to explore new perspectives
We've developed a suite of resources to help you navigate this changing landscape – our Change/Chance Series. This selection of guides and articles delve into topics that are front of mind for advisers, now.

Increased complexity lends itself to the human touch
Previous research has also shown that as an investor's portfolio rises in value, so does their need for human interaction.
"As assets build, the need for good quality, face-to-face human advice grows, and the confidence and the support of an adviser becomes more significantly valued," Andy explains.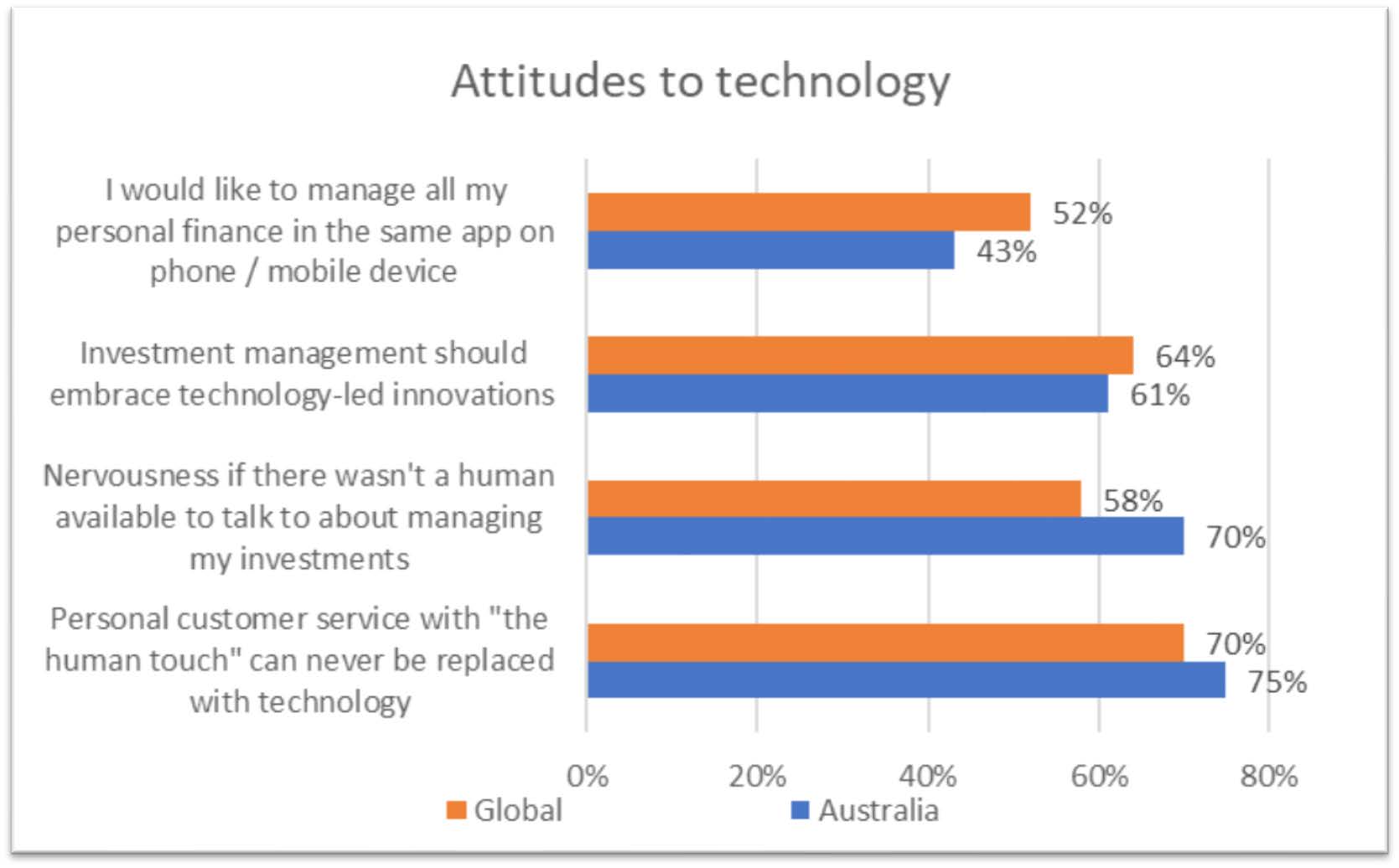 Tech should be embraced
However, despite preferring humans to robots, Australians do expect technology to be there to help in the process.
In fact, Legg Mason's research shows that 61 per cent of those surveyed believe that tech-led innovation in finance can't be avoided and should be embraced.
"We should embrace technology, and we should look to deliver solutions using technology. We're all used to the way that we bank using our apps in our phones. I think we're going to continue to see developments in that area," says Andy.
He explains that mobile app usage is on the rise in Australia, with 43 per cent admitting to being prepared to manage their finances, including banking and investments, using an app.
But age plays a big part in embracing apps.

Tech savvy Millennials
In fact, Legg Mason found that the current adoption of technology-based advice platforms in Australia is mostly dominated by Millennials.
The company's research shows that Millennials are three times more likely than Baby Boomers to prefer to manage all of their personal finances in the same app on a smart phone/mobile device.
Millennials, Andy says, see themselves as more knowledgeable about investing. According to the survey, they believe they are more than twice as expert as their Baby Boomer comparison.
"They are more tech savvy and more willing to embrace technology in helping them manage their investments," Andy reveals.

Future of advice
Last year, the assistant treasurer at the time, Stuart Robert, revealed that less than 20 per cent of Australian consumers access the services of a financial adviser or planner, with almost half of Australian adults indicating unmet advice needs.
"This represents an important opportunity for the financial advice industry," Mr Robert said.
Given the industry's critical role for consumers, the need for advice is guaranteed to grow, increasing the necessity for technology to become a part of the process.
To learn more you can watch the webinar recording Australian investor trends every financial adviser should know or speak to a member of the Netwealth team.
Views expressed are of the interviewee and may not be the opinion of Netwealth or its related companies.